Maybe it's because the rom-com is timeless or maybe it's just because time flies, but it hardly seems possible that 25 years have passed since Richard Gere and Julia Robert made movie magic in "Pretty Woman."
But it's true! And we're ready to celebrate in a big — huge! — way. For the first time since filming the 1990 blockbuster, the cast and director are getting together again for an exclusive interview on TODAY.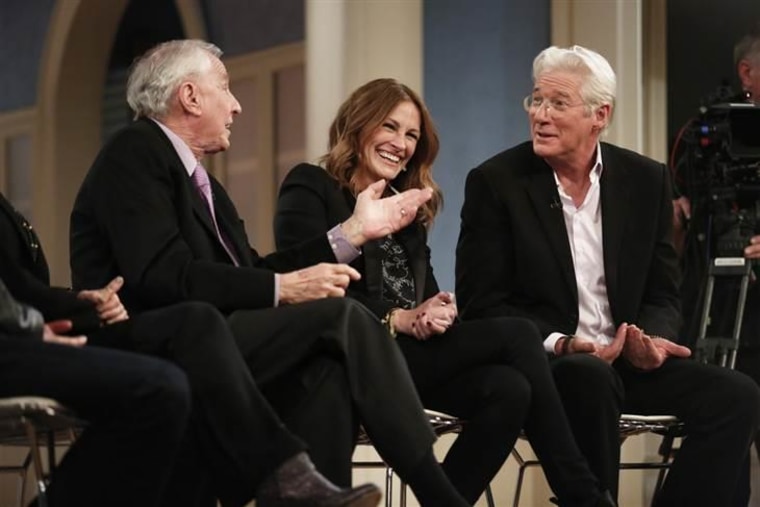 Julia Roberts, Richard Gere, Hector Elizondo, Laura San Giacomo, and director Garry Marshall will all sit down with Matt Lauer to discuss the making of the unforgettable and oh-so-quotable hit, and they'll even share their favorite moments.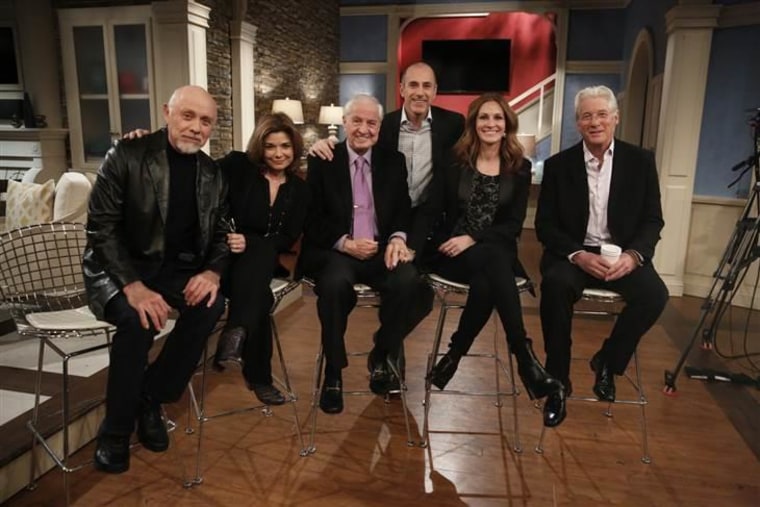 See it all for yourself when the "Pretty Woman" reunion airs Tuesday, March 24, on TODAY.