"Mary Poppins Returns" may not arrive in theaters until Christmas 2018, but sneak preview photos from the movie are here and, naturally, they're practically perfect!
The film, which comes more than 50 years after Disney's 1964 musical classic "Mary Poppins," this time around stars Emily Blunt as the magical English nanny who offers joyful life lessons to everyone around her.
Entertainment Weekly shared a slideshow of exclusive new pics from the sequel, which also stars "Hamilton" creator Lin-Manuel Miranda, Ben Whishaw, Emily Mortimer, Meryl Streep, Angela Lansbury and Colin Firth.
Hollywood legend Dick Van Dyke, 91, who played Bert the chimney sweep opposite star Julie Andrews in the original, returns for a special song-and-dance number.
The new movie is set in mid-1930s London, 25 years after Mary Poppins first used her enchanting charm to help an aloof father become closer to his impish children, Michael and Jane.
This time around, grown-up Michael (Whishaw) is living with a family of his own at Number 17 Cherry Tree Lane, but they've been devastated by money woes and the loss of their matriarch — that is, until Mary Poppins arrives to lift their spirits as only she can.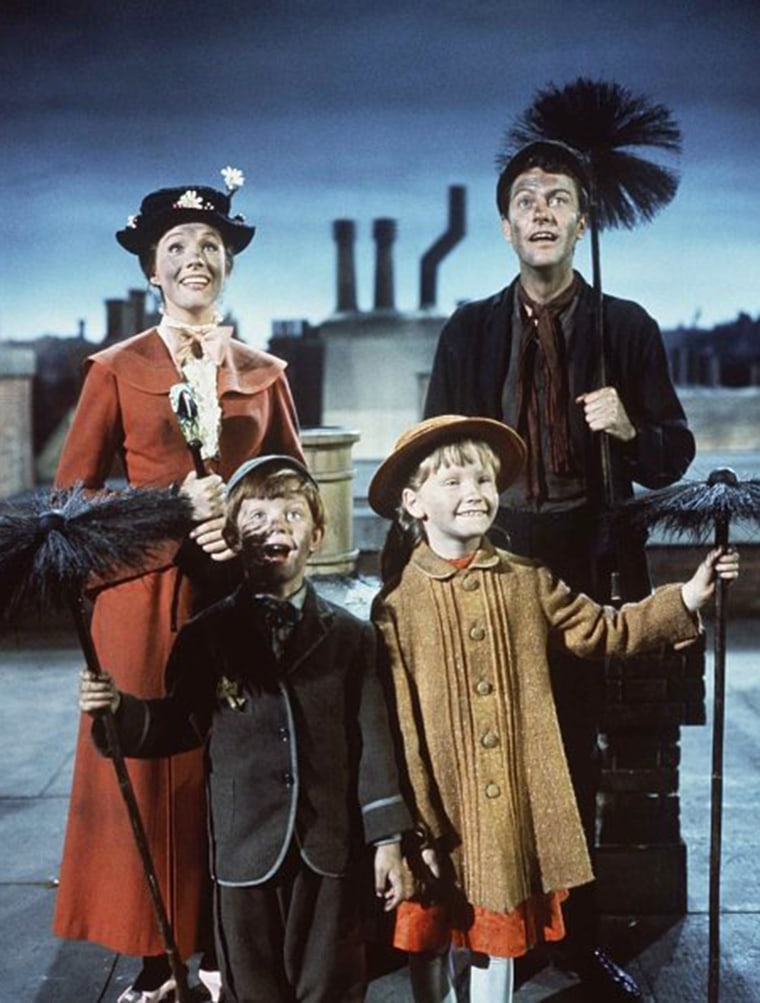 The sequel's filmmakers, including director Rob Marshall ("Chicago," "Into the Woods"), told EW they wanted to stay true to the spirit of the original, which won five Academy Awards, including a Best Actress win for Andrews.
"The bar is so high for this," said Marshall. "But to be able to walk in the footsteps of this beautiful story about a woman who brings magic to this family that's looking for wonder and hope and joy in their lives… I feel a great responsibility and reverence every day."