Summer may be a popular time for beach books, but some major authors also delivered powerhouse new fiction. Chuck Palahniuk of "Fight Club" fame, Sue Monk Kidd of "The Secret Life of Bees" and Umberto Eco are among the famous names with new novels for the warmer months.
Queasy yet pleasing
Though nothing in Chuck Palahniuk's latest book, "Haunted" (Doubleday, $25) really frightened me, there were a couple moments where my stomach felt queasy. Sometimes I laughed out loud, and finally, there were those times where I thought, "What the heck is he doing?" But, all in all, that's a recommendation. Palahniuk has proven with books like "Fight Club" and "Choke" that he's not your standard realistic-fiction writer, and in the world he creates here, a seemingly normal idea is given a good, hard twist.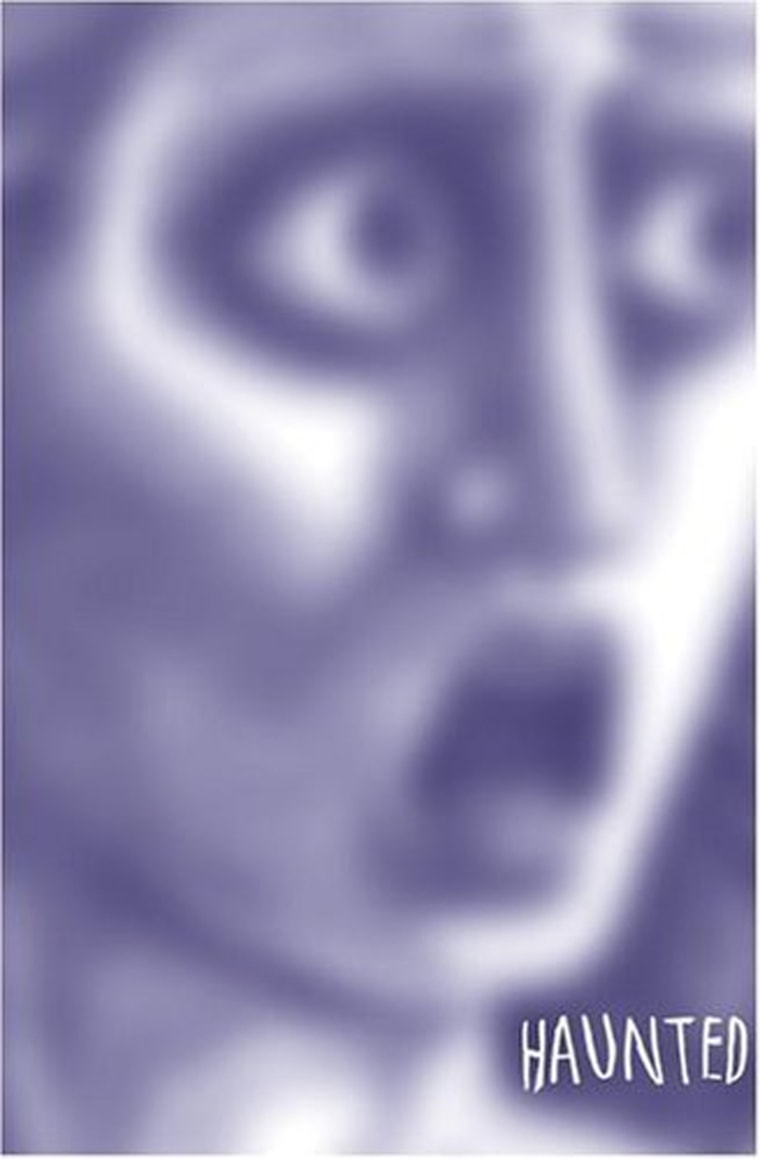 "Haunted" is a collection of linked stories — all of them somewhat strange, some quite grotesque — told by members of a writers' retreat who have agreed to three months in an undisclosed location so they can write their masterpieces. Anyone who's ever been in a writing program will relate to these navel-gazing types, all of whom think they're a little bit more special than those around them — and whose best work of fiction is, in fact, their own lives. It's fun to watch the characters try and create more horrible circumstances for themselves as they destroy their own food supply and even cut off fingers and toes — simply because it would make a better story.
But the stories themselves are the best part of the book. Part of me wished that Palahniuk had simply released them without the connective device. As linked pieces, they don't really work — all share a very similar tone and have basically the same voice even though they're supposed to come from different people. Perhaps Palahniuk is making the (very valid) point about the sameness that writing retreats like this one can create.
There are some great tales here. Some have that ripped from the headlines quality, like one about the artist who sneaks into museums to hang his own art. Others are fascinating in their oddness, as with the story of the man who destroys a child star's life because it would make a good tabloid story. For those seeking to read something completely different, "Haunted" is certainly worth picking up.     
'Love' storySometimes, the most impressive aspect of a novel is the care the author takes with each and every sentence: the rhythms, the nuance. Nicole Krauss works each sentence over carefully as she writes, and her latest book, "The History of Love" (W.W. Norton, $24) feels woven together rather than written.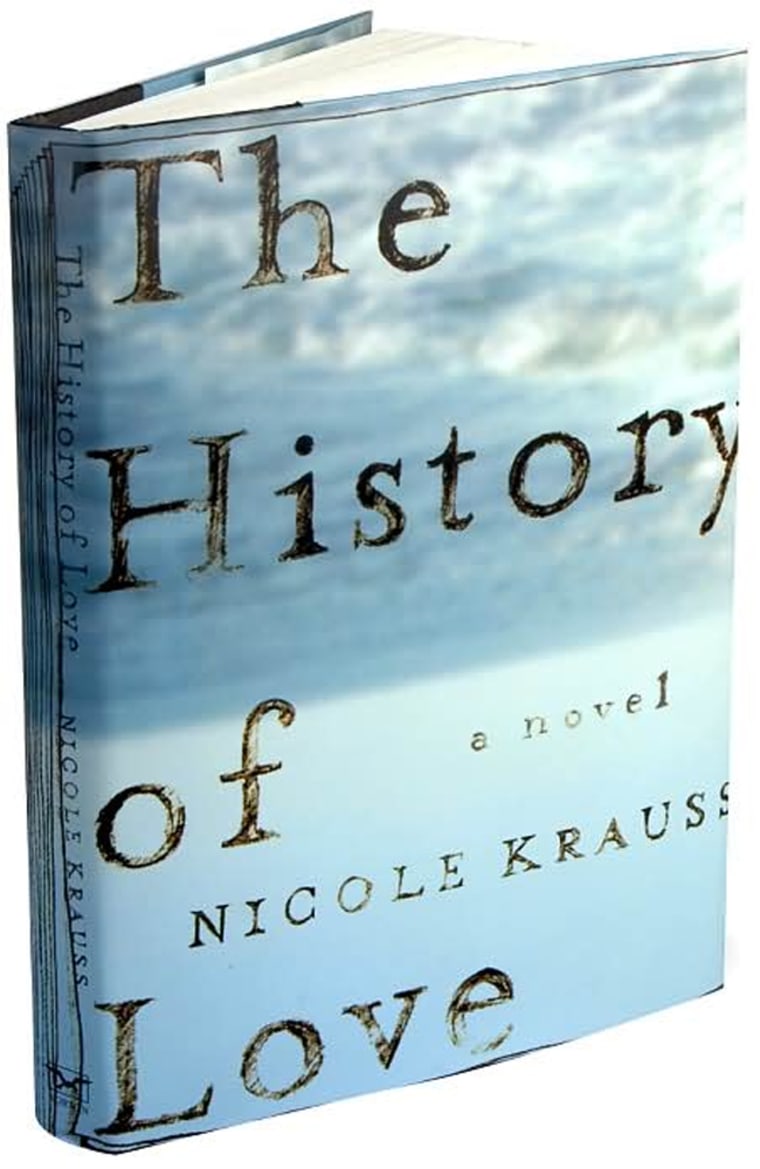 She first tells of Leo Gursky, a Polish immigrant now living in New York, who is sure that he's literally disappearing as he nears the end of his life. Unbeknownst to him, he's had a profound impact on another set of lives through a book he'd written as a young man. Fourteen-year-old Alma's parents were brought together by the book and she was named for the main character. As she tries to discover who the real Alma is, she finds herself drawn into the power of love that drew her parents together.
Small descriptions become almost poetic. At one point Leo describes his friend Bruno this way, "The soft down of your white hair lightly playing about your scalp like a half-blown dandelion. Many times, Bruno, I have been tempted to blow on your head and make a wish." Because Leo is a writer, it makes sense for him to speak poetically and it gives Krauss a chance to create wonderful turns of phrase.
As Alma continues her search, we gradually learn the mystery behind Leo's book. Ultimately, this novel is about love: love that's been lost, love that leads to sacrifice and the love that brings out the best in people. The book has a quiet power and delicacy to the writing. I can't wait to see what Krauss comes up with next.   
Fairy tale for grown-ups
Alice Hoffman ("Practical Magic") is known for weaving magic into her stories. Her latest, "The Ice Queen" (Little, Brown and Company, $24), unfolds like a fairy tale for adults. The novel tells the story of an unnamed woman who believes in the power of wishes, because two of her own have come true.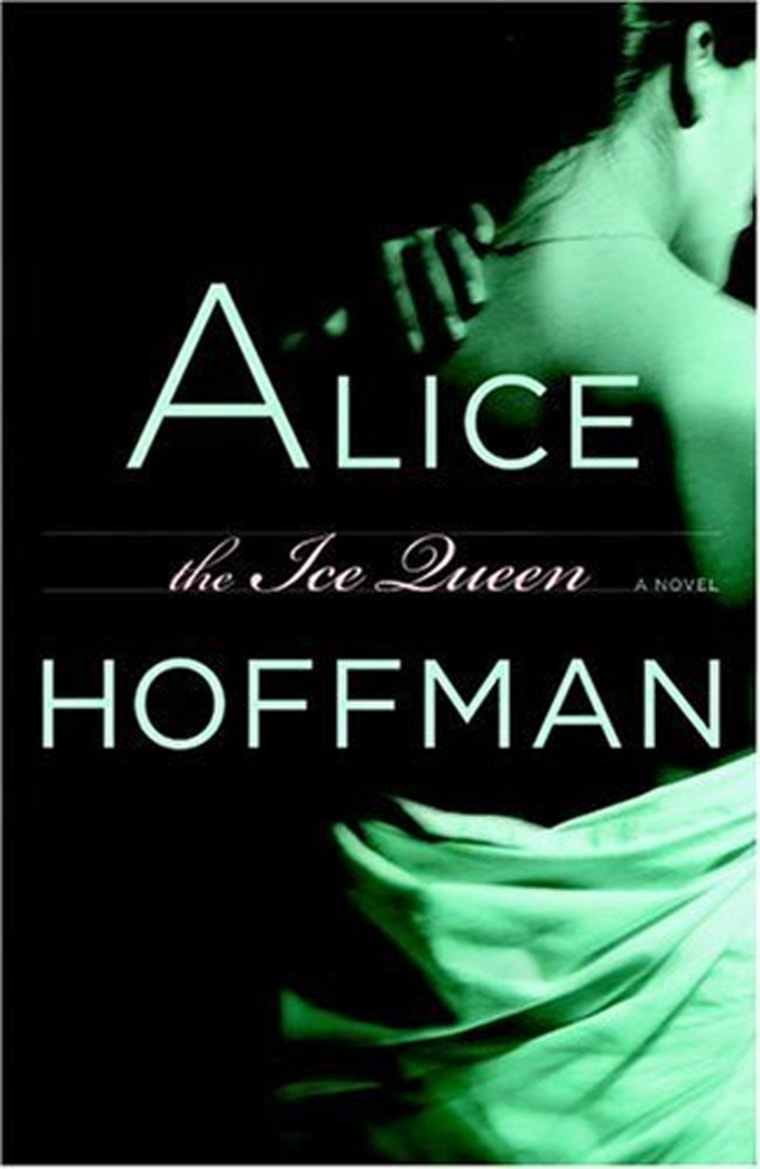 Our narrator can't seem to get close to people (a prevalent theme in novels lately). When their grandmother dies, her brother Ned convinces her to move from New Jersey to Florida. When she makes a wish to get struck by lightning, she finds herself in a world of other lightning-strike victims, including a man whose jewelry has left brands on his skin and a man known as the dragon, who can spit fire. The narrator suffers effects herself, including losing the ability to see the color red — the descriptions of this highlight some of Hoffman's strongest writing. She also comes into contact with another mysterious lightning-strike victim, whose skin literally burns those he comes into contact with.
It's an interesting premise for a novel, but the story never really gets beyond its own fairy tale structure. The characters never seem like real people — perhaps because they're rendered so fancifully.  The story's end takes an unexpected turn, which makes for a good surprise —but because that ending focuses on a character we don't know well, the stakes don't feel that high.
It's hard not to take delight in Hoffman's world of lightning-strike survivors, but ultimately, I just couldn't care about them or the unnamed narrator.    
Mermaid mess
It's tough to follow a critically acclaimed novel, particularly one as successful as "The Secret Lives of Bees." Unfortunately, Sue Monk Kidd's latest novel, "The Mermaid Chair" (Viking, $25) has none of the "Bees" magic.
The book tells the story of Jessie, living a humdrum life in Atlanta, when she suddenly gets word that her mother has chopped off a finger with a meat cleaver. This leads Jessie back to her childhood home on Egret Island, where her father perished in a boat fire when she was only 10. In the ensuing years, her mother has become a religious fanatic, who cooks for the local monastery and is fascinated by the island's own saint, said to have once been a mermaid.
While there's much that could be interesting about that scenario, the book reads more like one long soap opera, with Jessie acting on feelings for one of the monks ("Thorn Birds," anyone?) and her mother and her mother's friends coming off like a group of Ya-Ya sisters.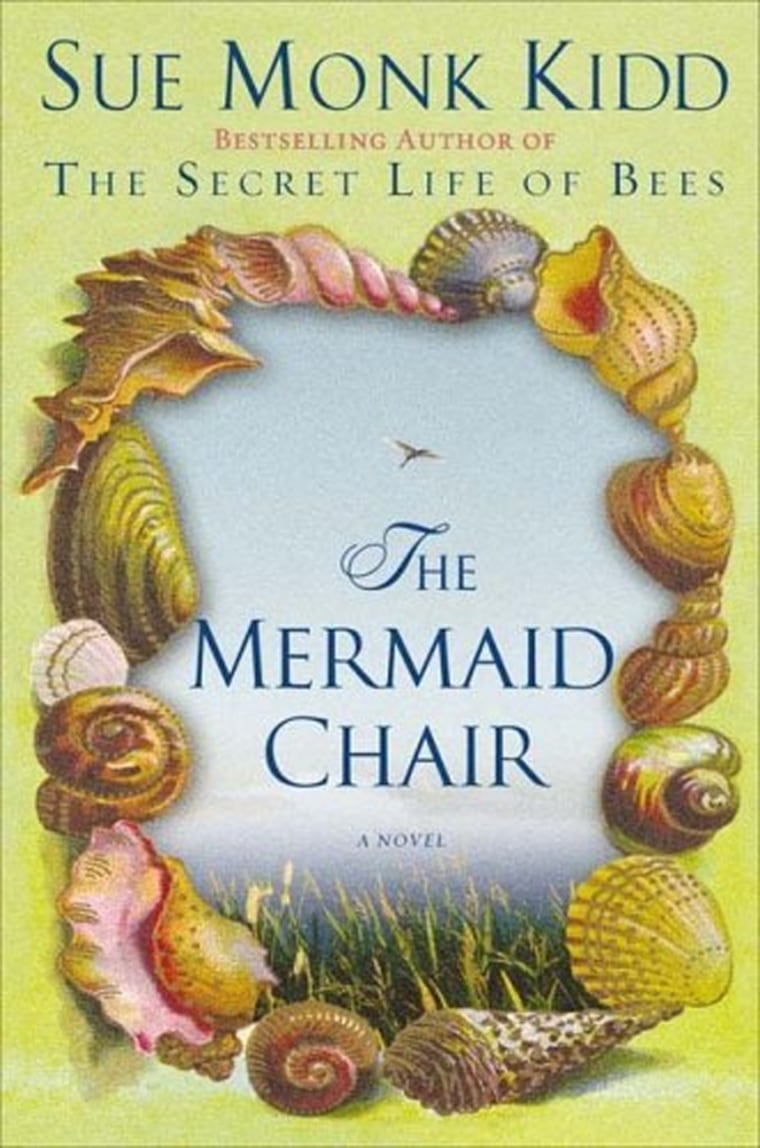 It's hard to feel that much sympathy for Jessie, who seems more like a bored housewife than a character with an actual conflict — and I never quite bought the fact that she was a fantastic artist whose talent blossomed with the love of a good monk.
The mystery behind why her mother chopped off the finger ends up not having much payoff — mostly because the crux of the mystery lies with the father, who never appears as a full character. Everything we hear about him is secondhand, so it's hard to be that involved in his story.
Fans of "Bees" will most likely be disappointed by this new novel. Let's hope Kidd finds the magic with her next book.    
Stories of 'Sorrow'A good short story should be almost like poetry, with spare but beautiful language and precise imagery. Richard McCann fulfills those requirements, with his collection of linked short stories, "Mother of Sorrows" (Pantheon, $20), in which an unnamed narrator looks back at his life and all the people he's lost along the way.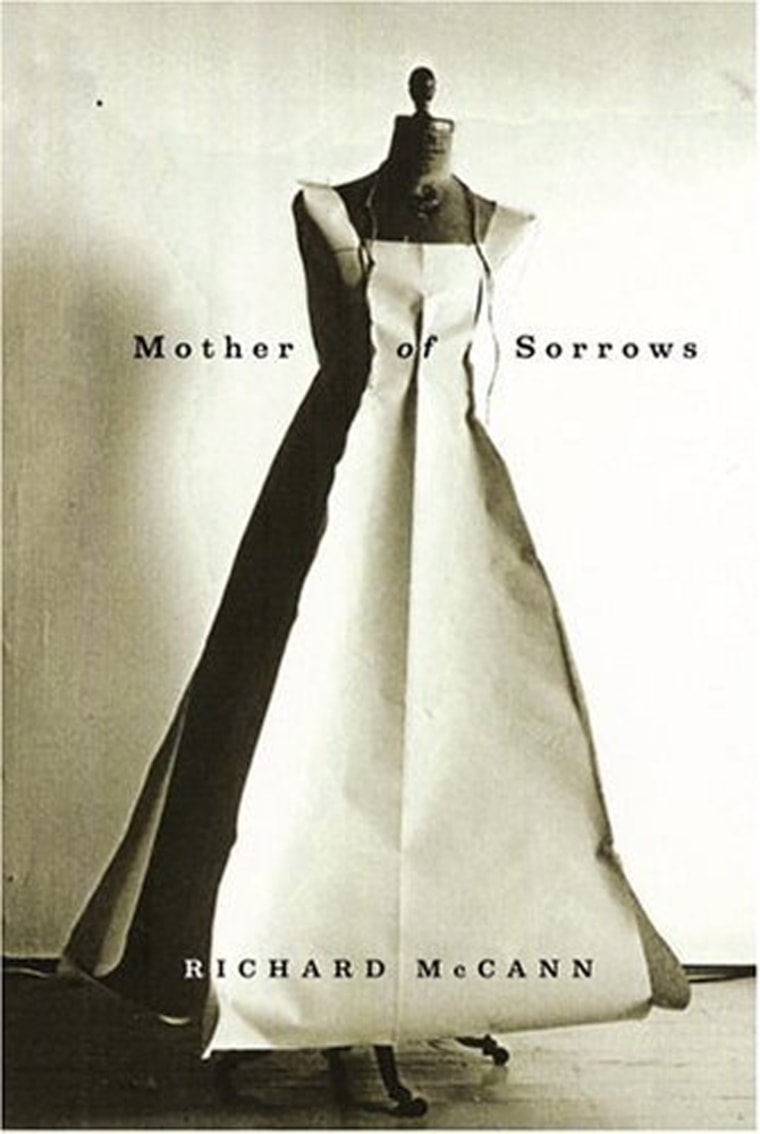 McCann paints a perfect picture of a boy growing up in a D.C. suburb in the 1950s, with a theatrical mother and a father who dies early. He also has a brother Davis, who is first described as the "normal" one in the family, but whom we later learn has some dark secrets of his own.
It's a coming-of-age collection of stories in the sense that the narrator realizes that he's gay at a very early age. A gorgeous story, "My Mother's Clothes: The School of Beauty and Shame," tells of how he and his friend, Denny, used to dress up in his mother's clothes, and how later, he became so ashamed that he took to calling Denny names in school.
The best story in this collection, though, is "My Brother in the Basement," which tells the story of his brother's descent into drug use, exploration of his sexual identity, and ultimately his death. What's most compelling here is the role the narrator plays in his brother's life and the feelings he's left with once his brother is gone.
The one misstep in this collection is the inclusion of the last story, "The Universe, Concealed," which gives us a picture of the narrator 30 years later, after he's suffered many losses. It almost seems to be in a different voice than the rest of the collection and doesn't share the other stories' economy of language and imagery. Regardless of that one weakness, here's hoping this is just a first in a series of books from McCann.
Thanks for the memories
Would we be ourselves if we couldn't remember our pasts? That's the question driving Giambattista Bodoni in Umberto Eco's new novel, "The Mysterious Flame of Queen Loana" (Harcourt, $27).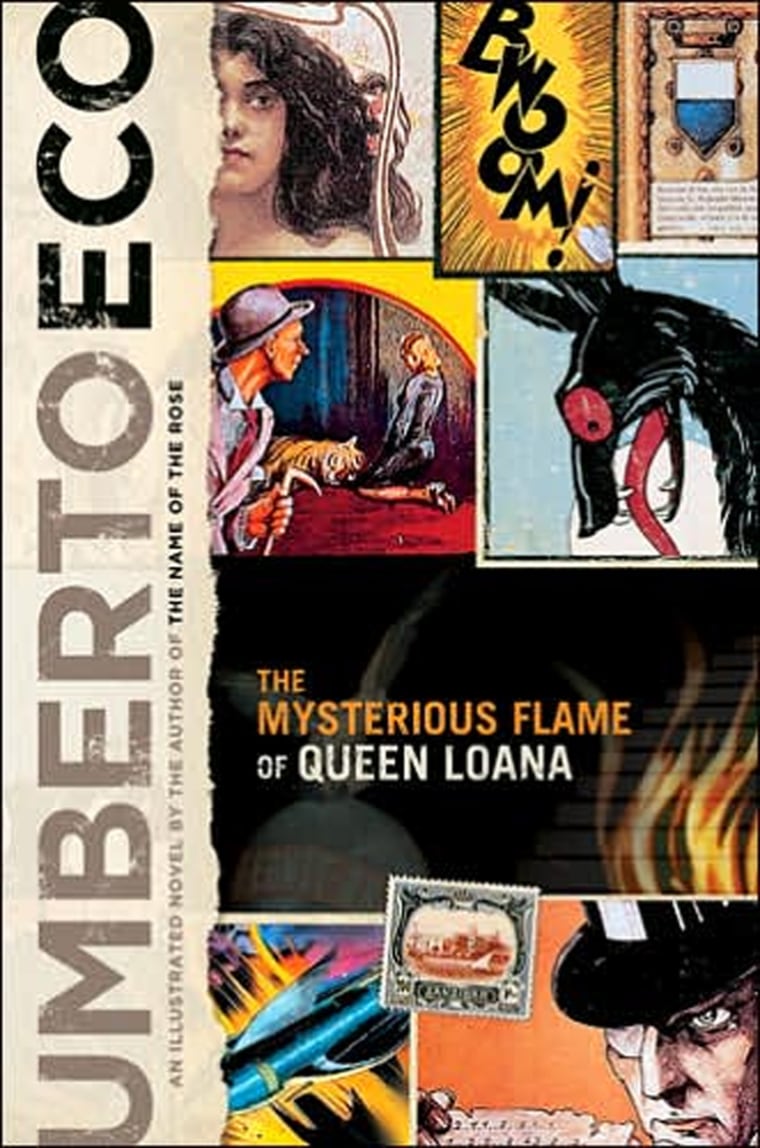 Bodini, who goes by the nickname Yambo, wakes from a coma to learn that he remembers nothing from his own past, but can remember facts he's read. He decides to go to the country house where he stayed as a child to try to rediscover his past through all the items he finds in his house. His own life becomes a mystery in need of solving, and his childhood toys, records and even old cigarette packs become the clues.
The reader goes through the process of discovery along with Yambo. We don't know him at the beginning of the novel either, but slowly his discoveries become more and more intimate. Because he re-experiences them through memory, we do too. This gives the book a sense of immediacy that you just don't get from a character who simply relates his experiences. The book is also illustrated, so that on many occasions, the reader actually gets to see what Yambo sees — there are also song lyrics and snippets of comics.
Umberto Eco is known for intellectual mysteries like "The Name of the Rose" and "Foucault's Pendulum." While not typical genre mysteries, those books are driven by questions of identity and fueled by language (Eco is also a well-known linguist) and, ultimately, they reflect the questions that we all face: Why am I who I am? A satisfying read from an accomplished author.   
A hero's taleHow do legends begin? How do they come to be? In "Zorro" (Harper Collins, $26), Isabel Allende explores the origins of the masked man in black, following him from his childhood in California to his years in Spain and his trek back to the states.        
Allende ("House of the Spirits") is definitely a storyteller. More than anything else, she wants to spin a good yarn. What I found missing was a larger thematic purpose for the book. Zorro and his exploits are engaging — particularly because he's a hapless teenager for most of the novel — but I didn't come away with more than that simple tale.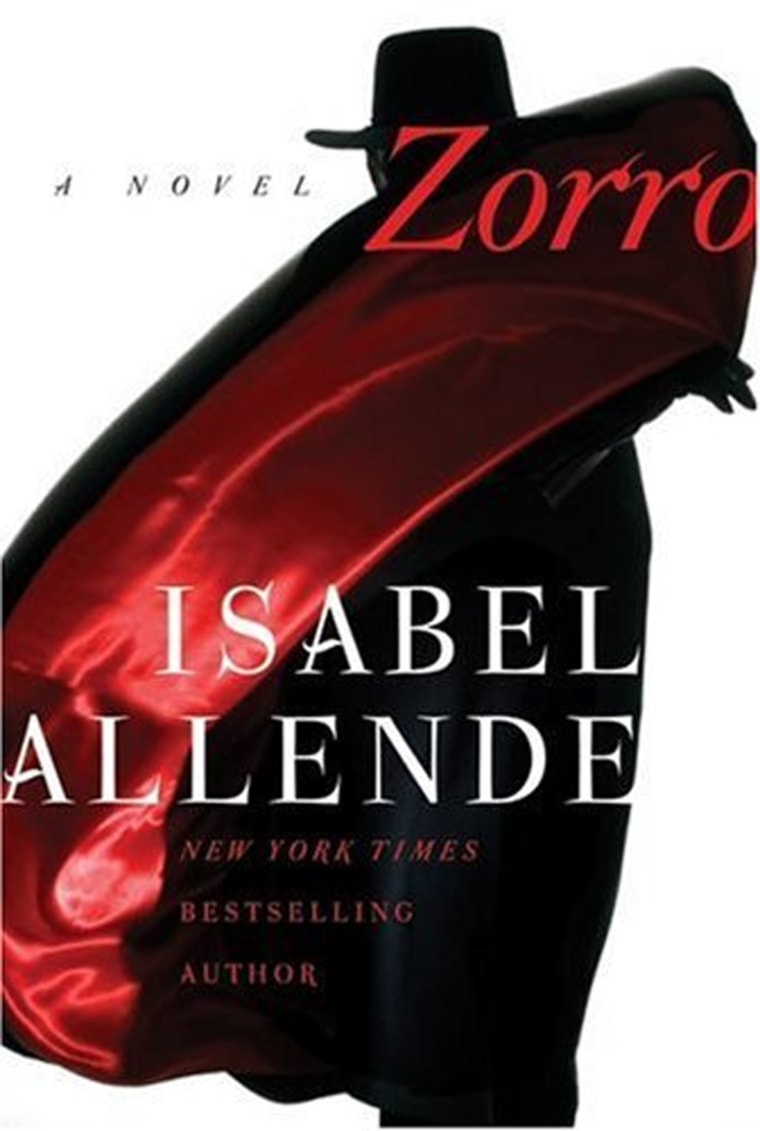 The part of "Zorro" with the most potential was the opening section, where we meet the boy who will become the masked Diego de la Vega, as well as his "milk" brother Bernardo. While Diego has some Indian blood, Bernardo is full-blooded, and there is interesting interplay between how they're treated and the way the Indians coexist with the Spanish in the same territory. Unfortunately, this concept is shelved once the story moves to Spain. We're introduced to the de Romeu sisters and the man who will become Zorro's arch nemesis, Rafael Moncada. Though this section is entertaining, the characters — particularly Moncada — are rendered flatly.
In a later section that takes place in New Orleans, we meet the pirate Laffitte, a much more colorful figure who probably would have made a better counterpoint for Zorro. Unfortunately, he only makes a brief appearance in the novel. The book is a fun read, but despite some good writing, ultimately it's not much more than that.
Sept. 11 taleFiction writers have lately been having their say about the events of Sept. 11, 2001. From Ian McEwan's "Saturday" to Jonathan Safran Foer's, "Extremely Loud and Incredibly Close," reactions to the tragic events seem to be everywhere. Lynne Sharon Schwartz joins them with her latest novel, "The Writing on the Wall" (Counterpoint, $24), with mixed results.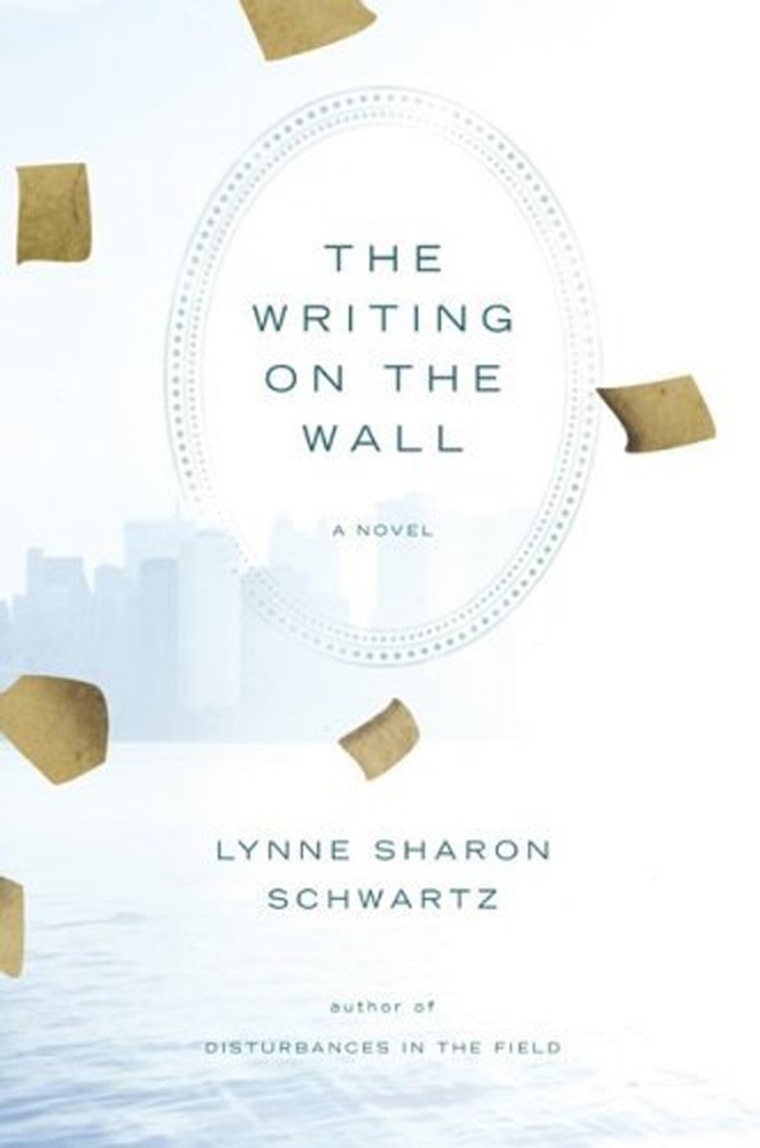 The problem with dealing with a public event like Sept. 11 is making it seem specific to the characters in the novel. Because we've all seen the images — the planes hitting the towers, the storm of paper, ash-covered people walking across the Brooklyn Bridge, they already feel as if they're part of the public domain, if you will.
On the positive side, Schwartz creates a compelling narrator in Renata. A twin whose sister died when they were both young, Renata can't get close to anyone — particularly men. She comforts herself by looking for grammatical mistakes in the language around her and covering her walls with stories of loss and grieving. Renata's walls are full of scraps of paper that will soon be echoed by all the "Missing" posters she sees on the street after the attacks.
Her past gets unfurled slowly, as events surrounding Sept. 11 — her boyfriend, Jack, brings home a baby whose mother was killed — make her reconnect with her past. We slowly learn the secrets that have kept her from fully living her life. Unfortunately, Renata's story never feels fully integrated into the events of Sept. 11. It seems almost unfair to saddle her with such an unwieldy catalyst. Who wouldn't be changed? Schwartz creates a fully fleshed-out character, but she seems artificially placed in her setting rather than fully being a part of it.    
Disappointing 'Days'Michael Cunningham's latest book, "Specimen Days" (Farrar, Straus and Giroux, $25) is the kind of novel that I wish was much better than it actually is. In Cunningham's famed "The Hours," Virginia Woolf served as inspiration, here he turns to Walt Whitman. The novel is stylistically similar to "The Hours" in that it focuses on three characters and three different storylines.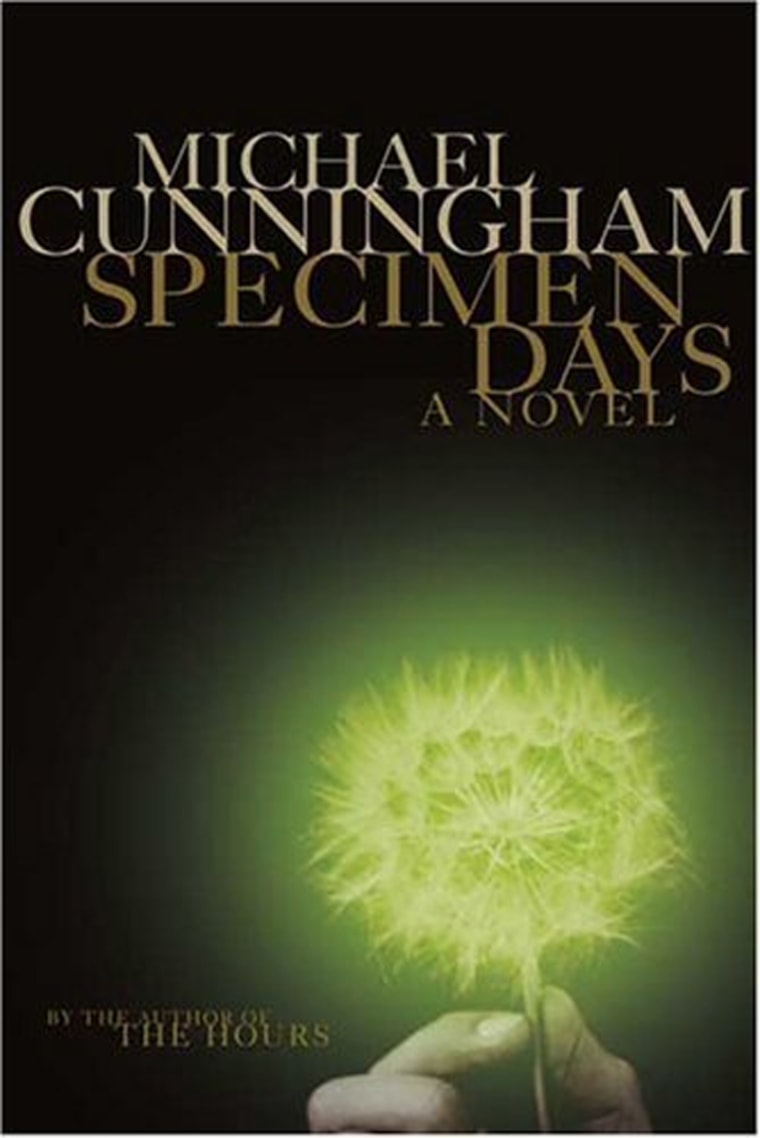 The book is divided into three separate novellas, each of which takes place during a different era in New York City and each of which features characters named Simon, Catherine and Luke (or slight variations on those names). Each story is also told in a different genre. The first, "In the Machine," is a ghost story from the late 1800s, telling of a boy who's convinced that his brother's ghost has somehow gotten inside the machine that killed him. The second, "The Children's Crusade," is a detective story set in post-Sept. 11 New York, telling of a police psychologist who tries to track down a would-be bomber. The final novella, "Like Beauty," is a sci-fi tale set in a future time where New York has become a strange theme park, where guests can pay to experience a real mugging. The Simon in this story is an artificial human who travels with an alien woman (Catereen) to try and find his maker.
This being Cunningham, the writing and characters are wonderful throughout, but he puts so many formulaic constraints on the stories that they never quite come together. Walt Whitman seems forced into each novel — the bomber quotes Whitman, the artificial human quotes Whitman — whereas in "The Hours," Virginia Woolf seemed organic to the story.         
Thematically, the novellas — appropriately enough in this post Sept. 11-age — are all about the life's transitory nature and its preciousness, and how each character has the power to change lives — not always for the better. Cunningham is a tremendous writer. Next time, perhaps he'll leave the classic author on the shelf and let his own words do the talking.     
Paige Newman is MSNBC.com's Movies Editor.