In this month's issue of Vogue, Katy Perry reveals how she learned that her marriage to Russell Brand was over: via text message. That's cold, but she's in good company, at least among these painfully awkward pop culture splits. Real or fictional, these breakups left us cringing.
Carrie and Berger, 'Sex and the City'
In one of the most famously embarrassing breakups in TV history, Berger (Ron Livingston) dumped Carrie (Sarah Jessica Parker) via Post-it note. That's right – the square yellow paper that you write notes to your boss on. The Post-it read simply "I'm sorry. I can't. Don't hate me." Not super eloquent coming from a professional writer, eh, Berger?

Carrie took the dumping about as well as anyone in her situation would. That night, her friends took her out to a club opening to try and cheer her up. Unfortunately, she ran into some of Berger's friends and told them the whole story. "Call me crazy, but I think that you can make a point of ending your relationship in a manner that does not include an e-mail, a doorman or a missing person's report," she memorably said. And let's face it – she has a point.
Taylor Swift and Joe Jonas
When Taylor Swift first hit the music scene, she was a sweet young girl from Tennessee. But, ironically, it was having her heart broken that catapulted her into superstardom. Taylor's song "Better Than Revenge" is about how Joe (one third of the Jonas Brothers) dumped her in a voicemail message and immediately hooked up with actress Camilla Belle. The song was a big hit, and the first in a winning formula for Taylor – writing about the misdeeds of her exes. Since then, she has added songs about Jake Gyllenhaal, John Mayer, and Harry Styles to her repertoire. What's better than revenge? International celebrity, magazine covers, and plenty of #1 singles.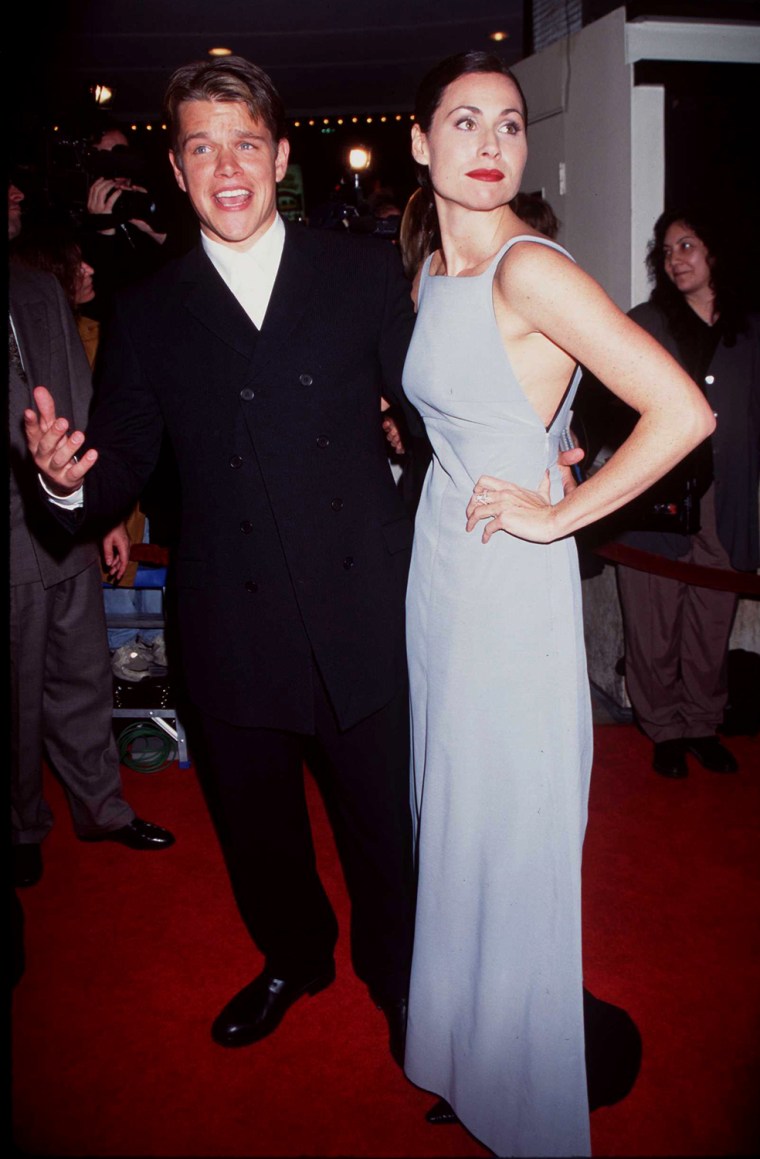 Matt Damon and Minnie Driver
After they costarred in "Good Will Hunting," Minnie Driver and Matt Damon became an item in real life. But when Matt appeared on "Oprah" to talk about the movie, Oprah Winfrey asked if he and Minnie were still together, and Matt said that they weren't. That was news to Minnie, who was at home watching the show on TV. Ouch!

When the L.A. Times asked Minnie for a comment, she responded with her characteristic British wit, telling the paper: "It's unfortunate that Matt went on Oprah. It seemed like a good forum for him to announce to the world that we were no longer together, which I found fantastically inappropriate." Since then, she has dodged Damon-related questions in interviews. Can you really blame her?
Tori Spelling and Charlie Shanian
When you marry a celebrity, you get used to seeing her name in the paper, right? Not so much for playwright Charlie Shanian, who says he found out his marriage was on the rocks when he saw photos of his then-wife Tori Spelling with another man in a tabloid. "Fifteen months into my marriage, I opened the National Enquirer to see pictures of what appeared to be my wife giving another man a lap dance," he wrote in an article in GQ magazine. Following the revelation, she dumped him while they were in a couples' therapy session. Tori's now married to the guy she was accused of having the affair with, Dean McDermott.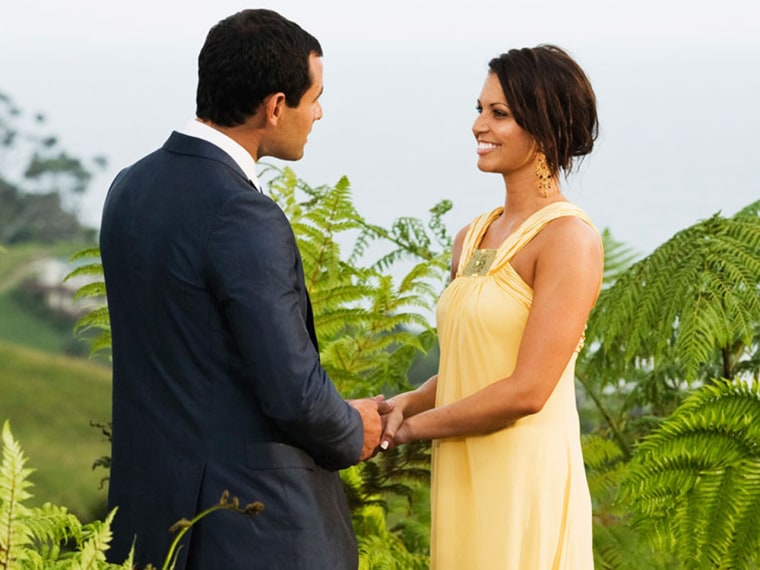 Jason Mesnick and Melissa Rycroft, 'The Bachelor'
Speaking of people getting dumped on national TV, Bachelor star Jason Mesnick famously dumped his final rose recipient, Melissa Rycroft, during a live special on ABC. While Melissa cried, Jason admitted that he'd fallen for his runner-up, Molly Malaney, and had been dating her in secret. Fast forward a couple of years: Jason and Molly are married with a kid, while Melissa is a successful TV host and recent Dancing with the Stars winner.
Rob Kardashian and Rita Ora
When Rob Kardashian posted a scandalous tweet about how an unidentified "she" had cheated on him with more than 20 men, most people assumed he was referring to his then-girlfriend, British singer Rita Ora. At first, Kim Kardashian's brother denied that he was talking about Rita. A few months later, he backtracked, saying that he had only said those things about Rita to "make her hate me" and that he wanted her to be single because it was better for her career. Either way, the couple was definitely over – in less than 140 characters.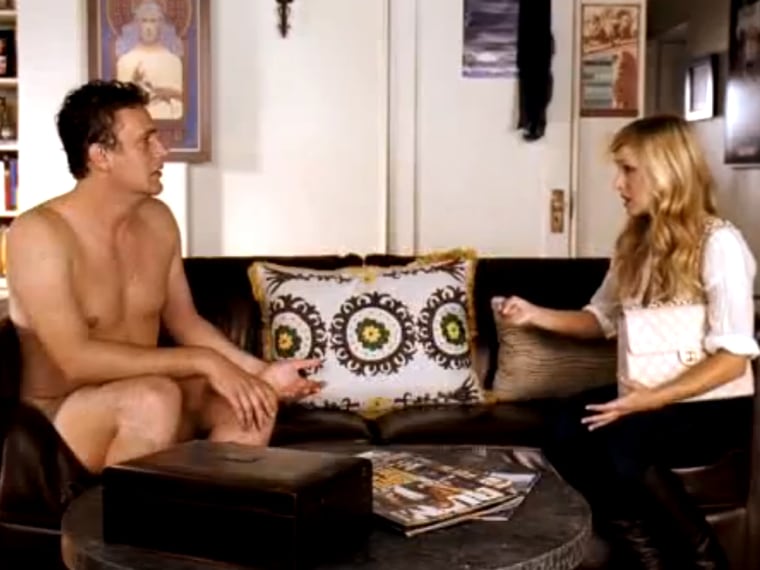 Sarah and Peter, 'Forgetting Sarah Marshall'
Breakups always make people vulnerable. But when Sarah (Kristen Bell) dumped her longtime boyfriend Peter (Jason Segel), she did it while he was standing in their living room buck naked, thus making him even more vulnerable. Segel, who wrote the script for the movie, reportedly based the story on his own breakup with Freaks & Geeks costar Linda Cardellini.

Charlie and Kristen, 'Party of Five'
As the oldest of the five Salinger kids, Charlie (Matthew Fox) was forced into a caretaker role when his parents died in a car crash. It looked like he'd found true love with Kristen (Paula Devicq). He proposed, but kept waffling on whether he really wanted to get married. Finally, he resolved the issue by flipping a coin. Though they did get back together and get hitched in the series finale, it always seemed like poor Kristen got a raw deal.