Olivia Newton-John, the British-Australian pop singer and star of "Grease" opposite John Travolta, has died. She was 73.
Newton-John, who had been treated multiple times for breast cancer, "passed away peacefully" at her ranch in Southern California on Monday. Newton-John's death was announced by her husband, John Easterling, in a statement on Newton-John's official Facebook page.
"Dame Olivia Newton-John (73) passed away peacefully at her Ranch in Southern California this morning, surrounded by family and friends. We ask that everyone please respect the family's privacy during this very difficult time," the statement read.
"Olivia has been a symbol of triumphs and hope for over 30 years sharing her journey with breast cancer," the statement continued.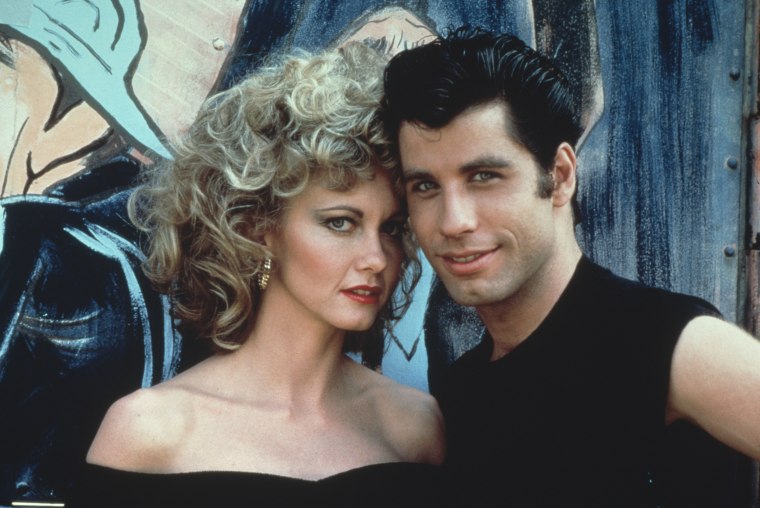 Newton-John shared a daughter, Chloe Lattanzi, with her ex-husband Matt Lattanzi.
The statement went on to ask that any donations be made in Newton-John's memory to the Olivia Newton-John Foundation Fund.
The four-time Grammy winner got her singing start as a perky teen star in Australia in the mid-1960s. Over the next two decades, she went on to score a string of No. 1 pop hits — including ""I Honestly Love You," "Have You Never Been Mellow," "You're the One That I Want," "Magic" and, of course, "Physical."
In 1978, Newton-John won moviegoers' hearts playing good-girl Sandy in the hit movie "Grease," based on the Broadway musical. Her co-star in the film, John Travolta, who played bad boy Danny, paid tribute to Newton-John on Monday.
"My dearest Olivia, you made all of our lives so much better. Your impact was incredible. I love you so much. We will see you down the road and we will all be together again. Yours from the first moment I saw you and forever! Your Danny, your John!" he wrote on social media.
After "Grease," Newton-John starred as the alluring Kira in the 1980 fantasy film "Xanadu," which disappointed at the box office but remains a cult hit. She teamed with Electric Light Orchestra to record the movie's buoyant title song.
She partnered with Travolta again for the 1983 rom-com "Two of a Kind," which spawned the hit song "Twist of Fate."
In 2005, Newton-John's boyfriend Patrick McDermott, then 48, went missing after an overnight fishing trip off the California coast. A private investigator hired by NBC's "Dateline" later claimed to have found evidence that McDermott faked his own death to start a new life in Mexico.
"It's human to wonder. But you know, those are the things in life you have to accept and let go," Newton-John told Australia's "60 Minutes" in 2016.
Newton-John had been treated for breast cancer multiple times over the last 30 years. She was first diagnosed with breast cancer in 1992. After recovering, she became an outspoken advocate for breast cancer screenings.
In 2017, she announced that her breast cancer had returned and metastasized. The following year, during an interview with Australia's "Sunday Night" she revealed that she had also battled the disease privately in 2013, after discovering a lump in her shoulder.
The entertainment icon, who had undergone radiation and other treatments, said she also dealt with the disease by keeping a positive outlook and focusing on things other than herself.
"There are people out there doing much worse than me," Newton-John told "Sunday Night." "I'm a very privileged person and I'm very aware of that. I live in this beautiful place. I have a wonderful husband ... I have an incredible career. I have nothing really to complain about."
She shared a similar sentiment during an interview with TODAY in 2019.
"I think, you know, what you think creates your reality. So it's a decision. You have to make that decision. You can be a victim, or you can be a winner and enjoy your life," she said.
"We're all going to die," she added. "I mean, that's probably the hardest thing to accept as a human being, that we know that. So I kind of consider I've had a gift of extra time. I've lost people younger than me, so I'm very grateful. I'm 70, and I've had the most amazing life."