One of the most famous gowns from the 20th century got a repeat outing Monday night when Kim Kardashian hit the Met Gala red carpet in the very same dress Marilyn Monroe wore when she serenaded President John F. Kennedy in 1962.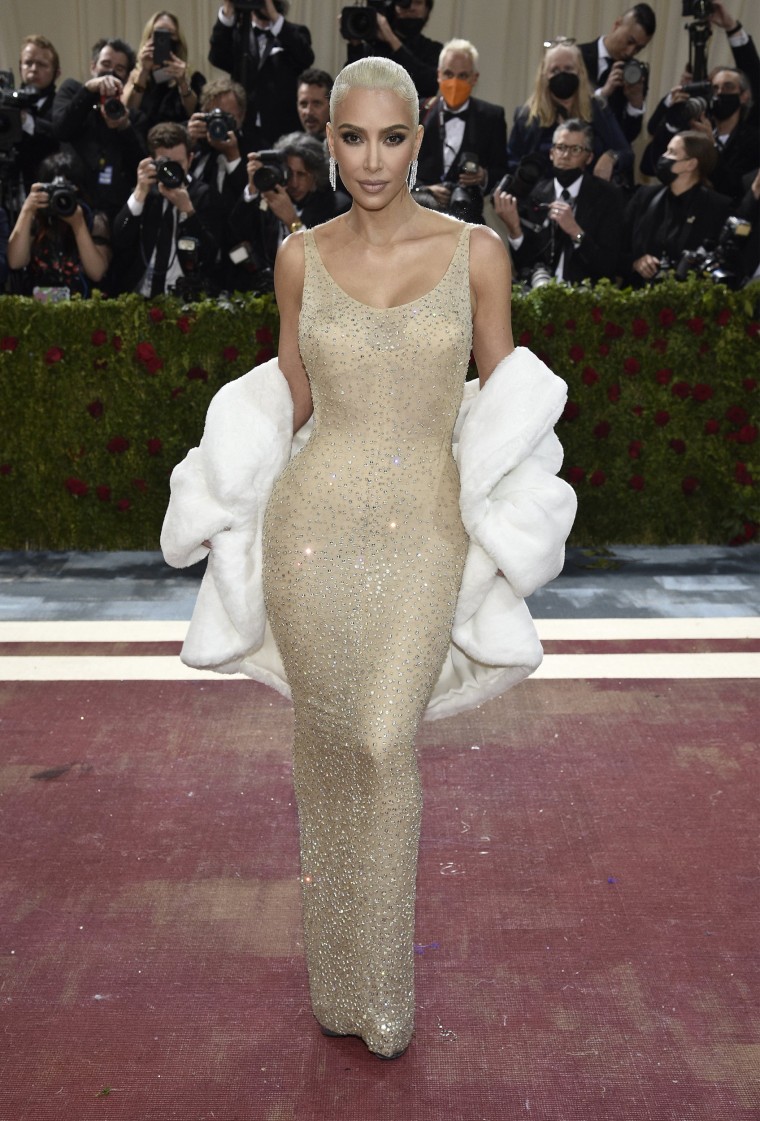 While the reality star made headlines in the formfitting piece of American pop culture, she said that when she first tried it on, it didn't fit at all.
"I always thought she was extremely curvy," Kardashian said of Monroe during an interview with Vogue. "I imagined I might be smaller in some places where she was bigger and bigger in places where she was smaller. So when it didn't fit me I wanted to cry because it can't be altered at all."
Ripley's Believe It or Not! acquired the piece of fashion history, in which Monroe sang a breathy birthday tribute to JFK, in 2016 for $4.8 million, making it the most expensive dress ever sold at auction.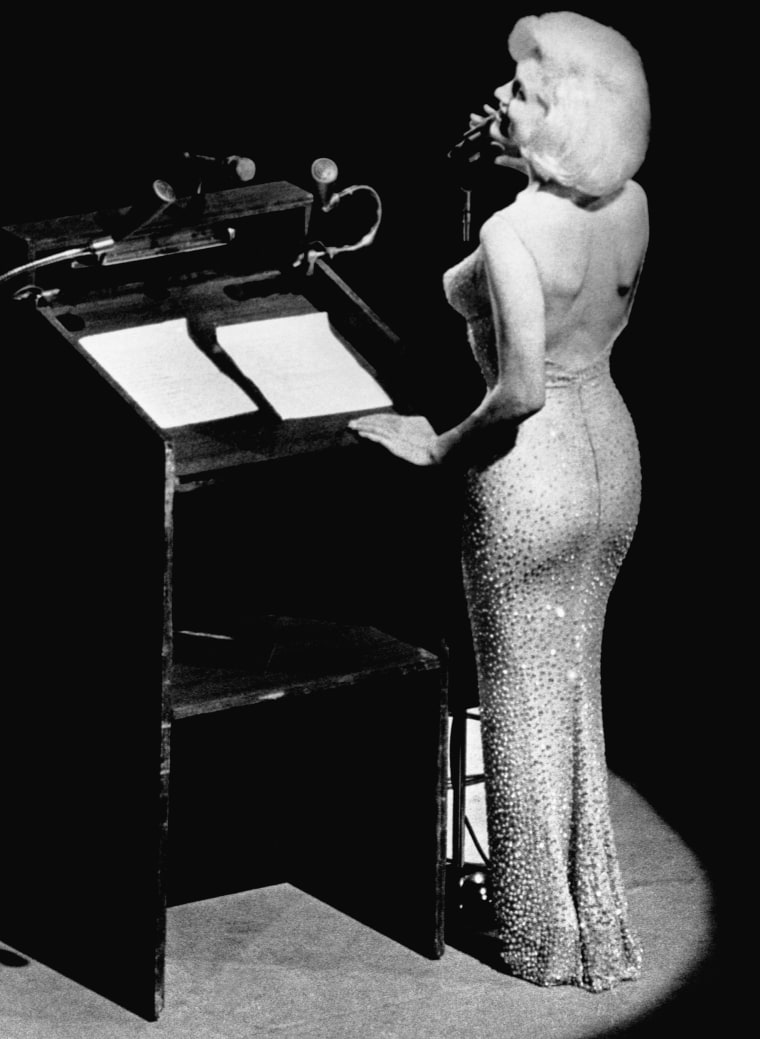 "I looked at them, and I said, give me three weeks," Kardashian, 41, told La La Anthony while on the red carpet. "And I had to lose 16 pounds down today to be able to fit this. It was such a challenge. It was like a role. I was determined to fit it."
"I would wear a sauna suit twice a day, run on the treadmill, completely cut out all sugar and all carbs, and just eat the cleanest veggies and protein," she explained to Vogue.
"I didn't starve myself, but I was so strict," she added.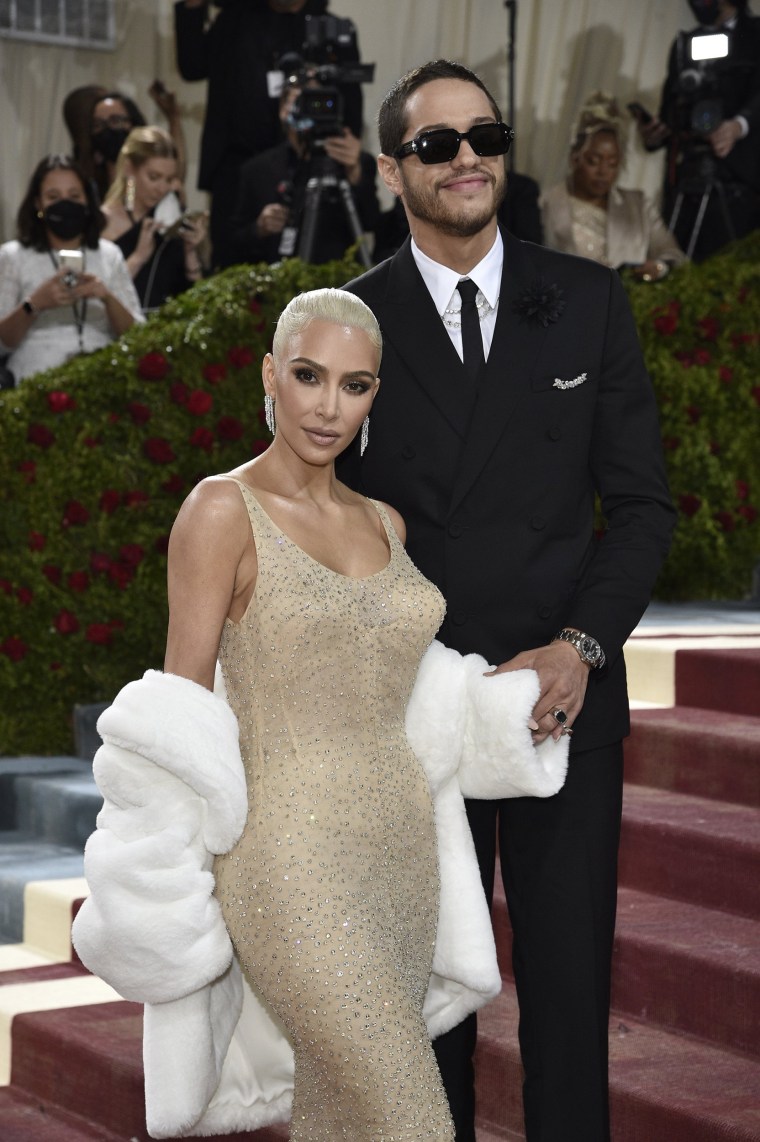 "While these practices can trim off water weight, they're not safe for everyone," registered dietician Frances Largeman-Roth told TODAY. "Using a sauna suit can lead to dehydration, which could cause an individual to pass out. And these practices are definitely unsafe for anyone with a heart condition or diabetes. If you're looking to lose weight, work with a registered dietitian to see how you can safely adjust your diet to drop pounds."
Chloe Schweinshaut, a registered dietician in Boston, also warned that losing weight too quickly can lead to long-term health problems. Side effects include lower metabolism, loss of muscle mass, nutritional deficiencies and menstrual irregularities.
"It's really detrimental to your overall health," Schweinshaut told TODAY. "You're really setting yourself up for a laundry list of problems."
Women should eat at least 1,200 calories a day and men at least 1,500 calories, unless otherwise directed by a health care provider to follow a very low-calorie diet.
RELATED: Is there a health way to lose weight quickly?
Kardashian, who attended the event on the arm of boyfriend Pete Davidson, changed into a replica gown, also owned by Ripley's, after ascending the red carpet stairs.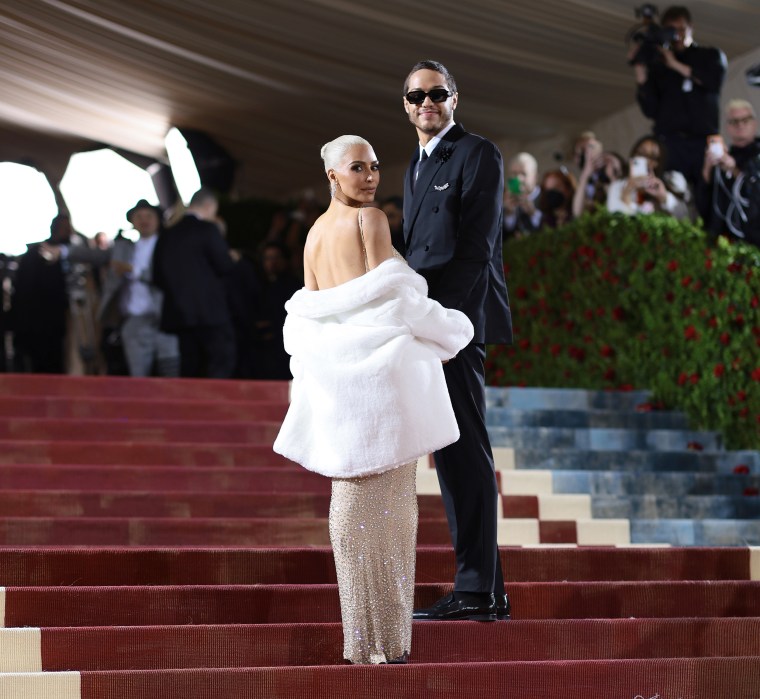 In a post to her Instagram account Monday night, she wrote, "Thank you Ripley's Believe It or Not! for giving me the opportunity to debut this evocative piece of fashion history for the first time since the late Marilyn Monroe wore it. I am forever grateful for this moment."