The Easter Bunny definitely visited the Kardashian-Jenner household this year!
Kim Kardashian gave her followers a peek at the elaborate gifts and decorations her mom, Kris Jenner, 66, prepared for her family's Easter celebrations.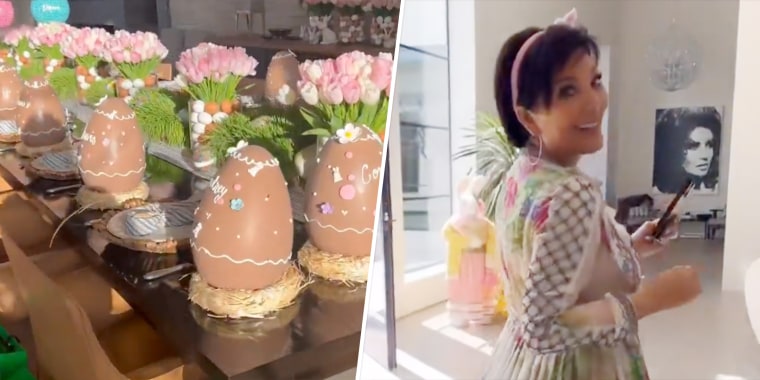 "Oh, my gosh. Look what my mom did," the reality star and Skims designer, 41, says in a video posted to her Instagram story.
She moves the camera over an impressive table setting that includes giant, customized chocolate eggs for each family member, along with monogrammed wooden mallets for each person to crack the egg open.
"She has chocolate eggs for all the kids — oh, my God, for all the grown-ups, too. Wow," Kardashian says in the video. "How cute! Look at this table, look at these baskets for all of the grown-ups."
"Oh, my gosh, look at this. This is insane," she says, panning the camera to reveal customized, pastel-colored gumball machines for the kids.
Easter was definitely a family affair for the Kardashian-Jenner clan. Kylie Jenner shared tons of photos and videos from the festive day, including one cute pic of a little girl who appears to be her 4-year-old daughter, Stormi, going on an Easter egg hunt.
Jenner, 24, also shared a photo of her partner, Travis Scott, holding a baby who may have been their infant son, who was born Feb. 2.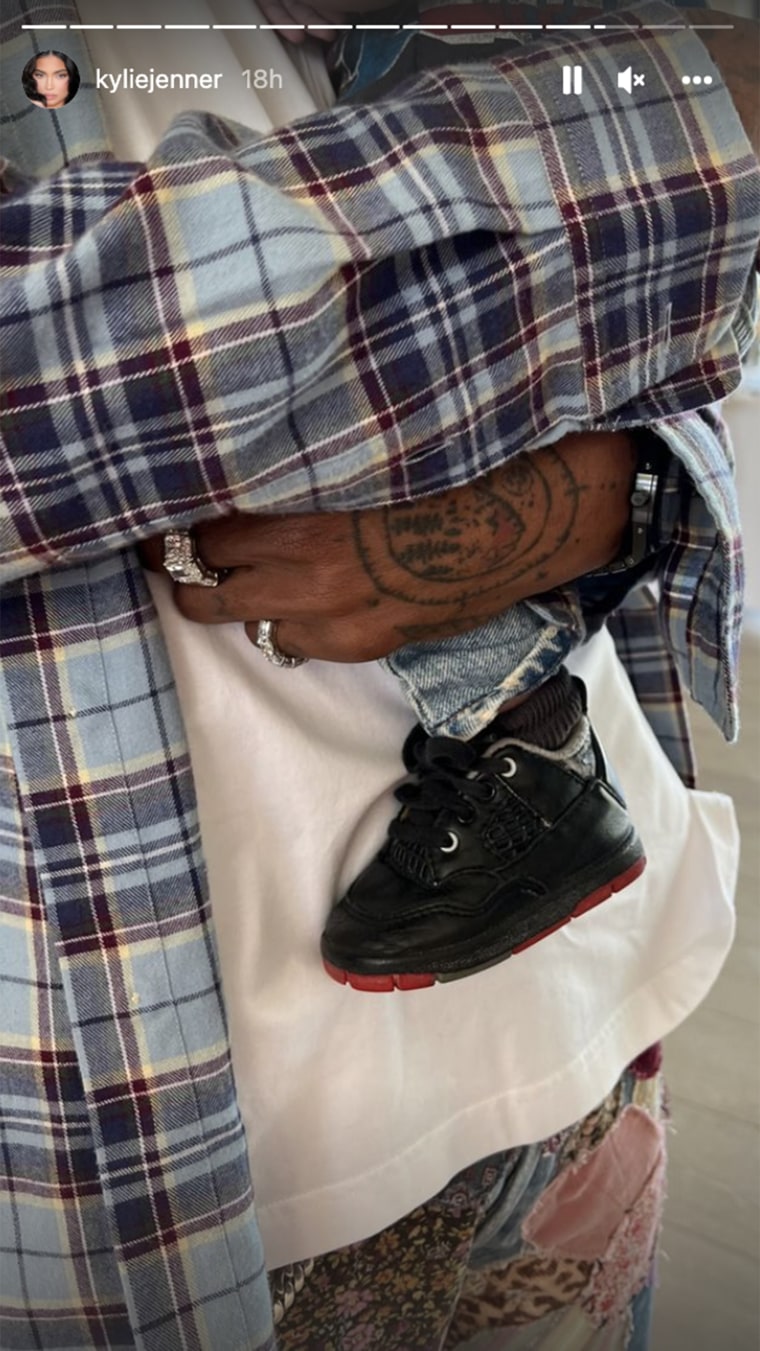 After their son's birth, Jenner and Scott announced that the baby's name was Wolf, but later revealed that they were changing his name. They have not yet shared whether he's been given a new name.
Meanwhile, Scott shared a cute video with Stormi on Easter Sunday.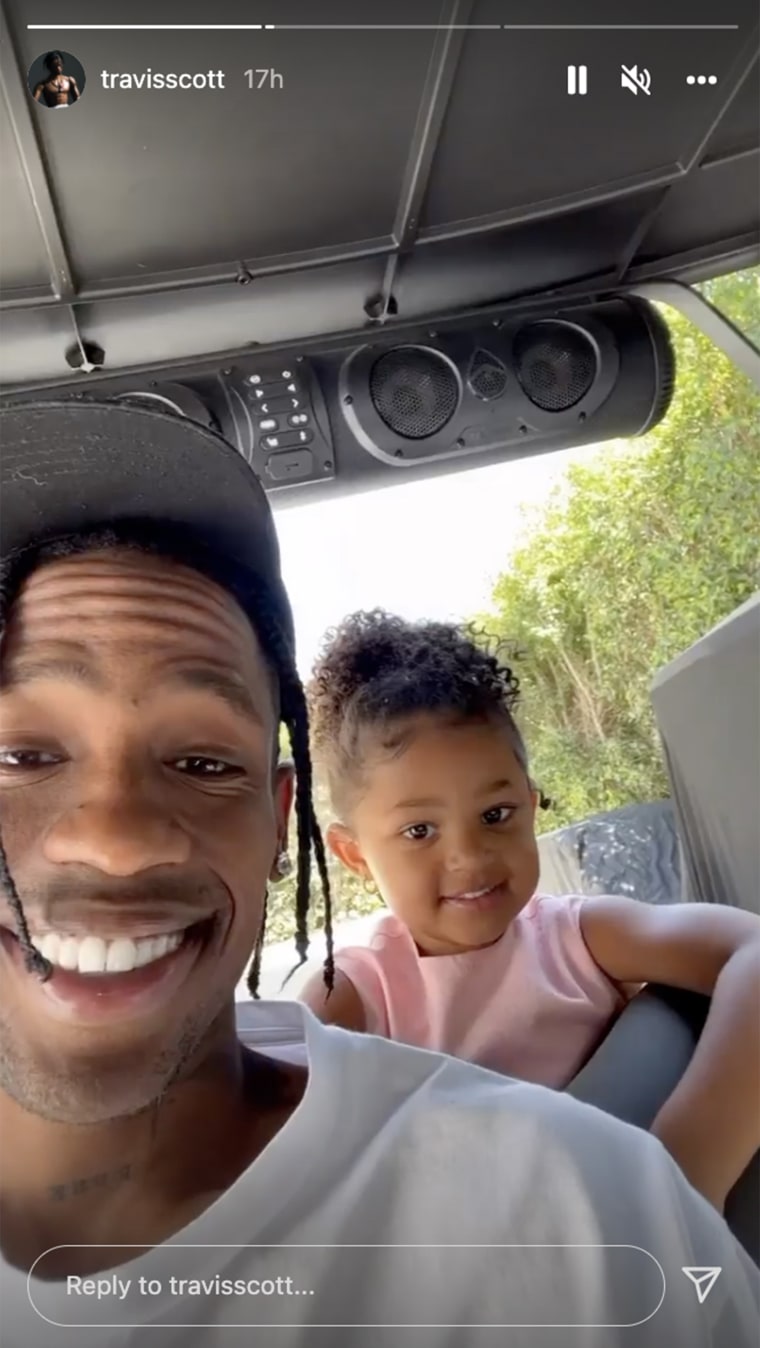 Khloé Kardashian, 37, also shared multiple photos from the family's Easter bash, including a cute pic in her Instagram story of her 4-year-old daughter, True, holding hands with Dream Kardashian, the 5-year-old daughter of Khloé's brother, Rob Kardashian.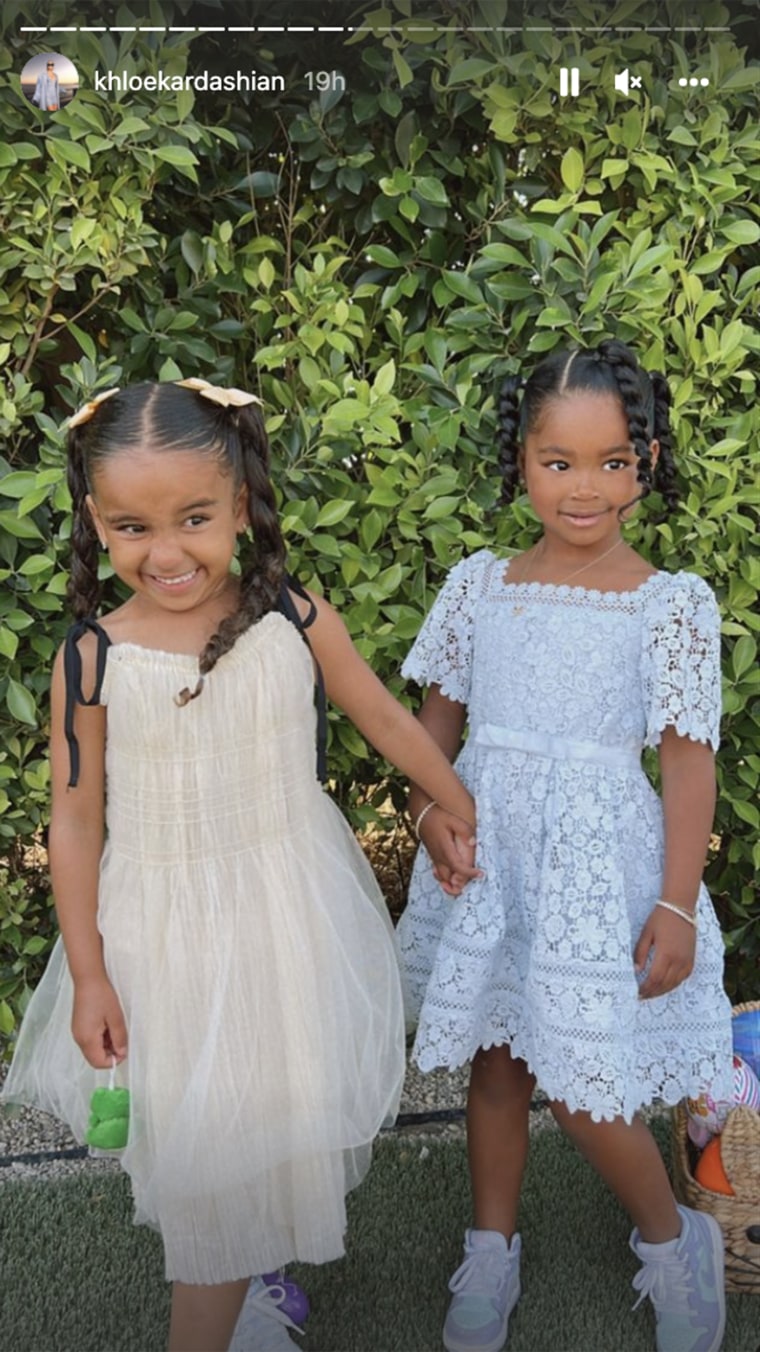 Khloé also shared cute photos of True enjoying her Easter eggs.
Meanwhile, Kris Jenner shared a cute photo to her Instagram story of her and her third-oldest daughter rocking matching, Easter-themed pajamas, writing, "Happy Easter from me and my bunny."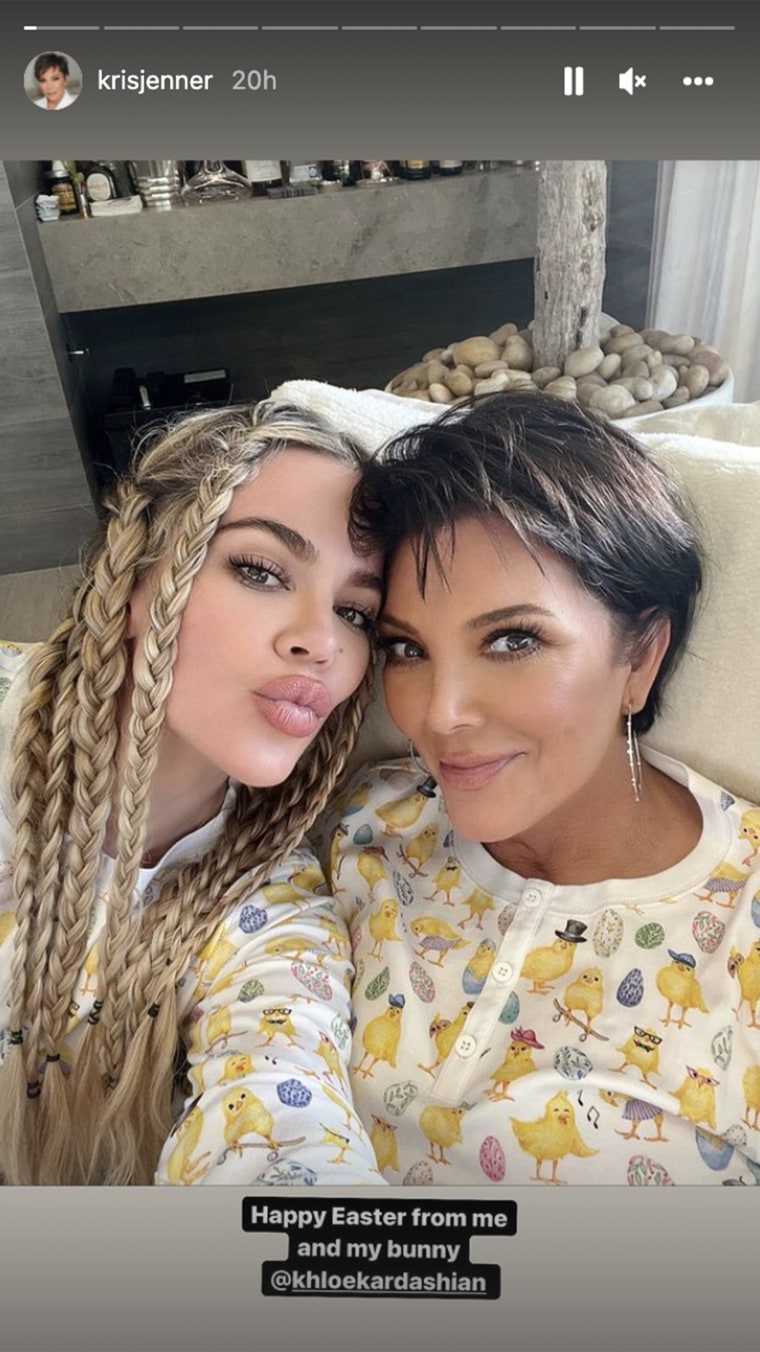 Kourtney Kardashian was also on hand with her fiancé, musician Travis Barker. She shared a photo of her and Barker's customized eggs.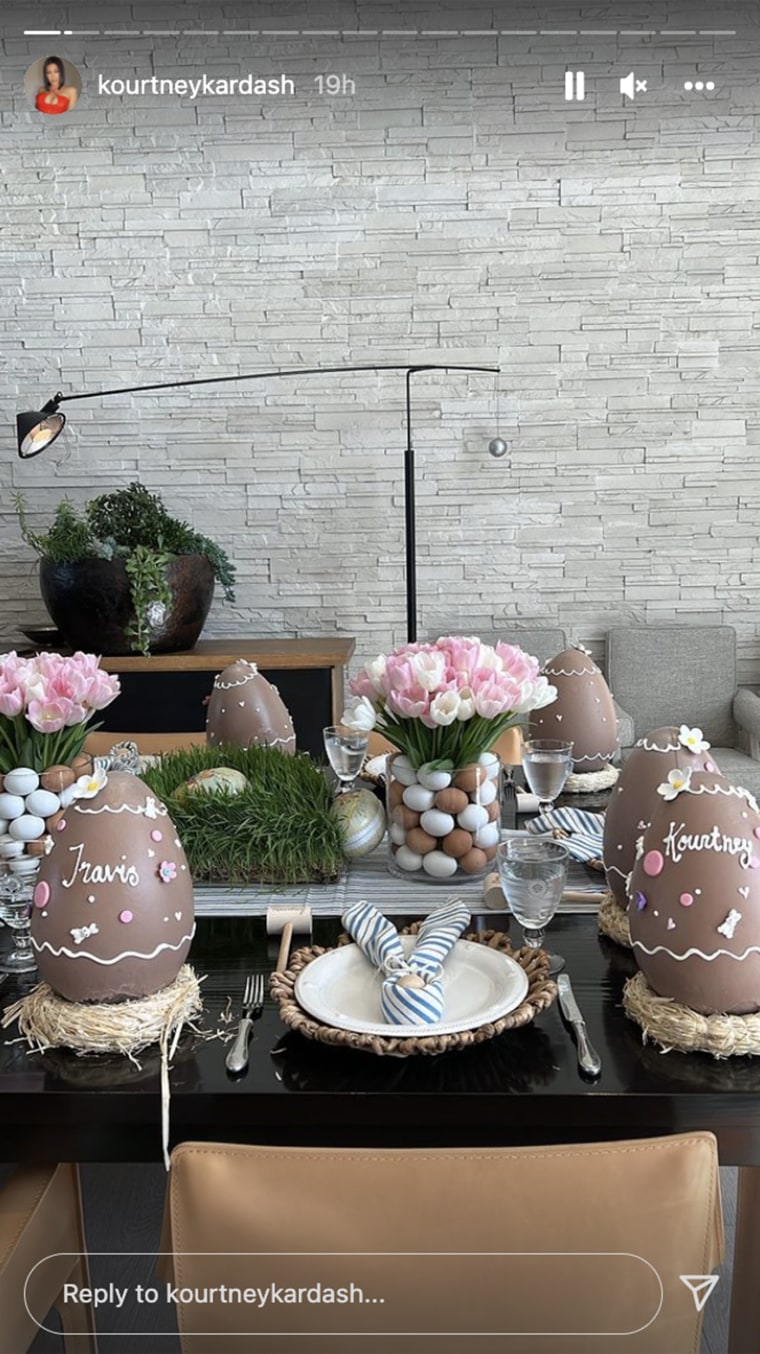 She also posted a pic of some of the other decadent treats on the table.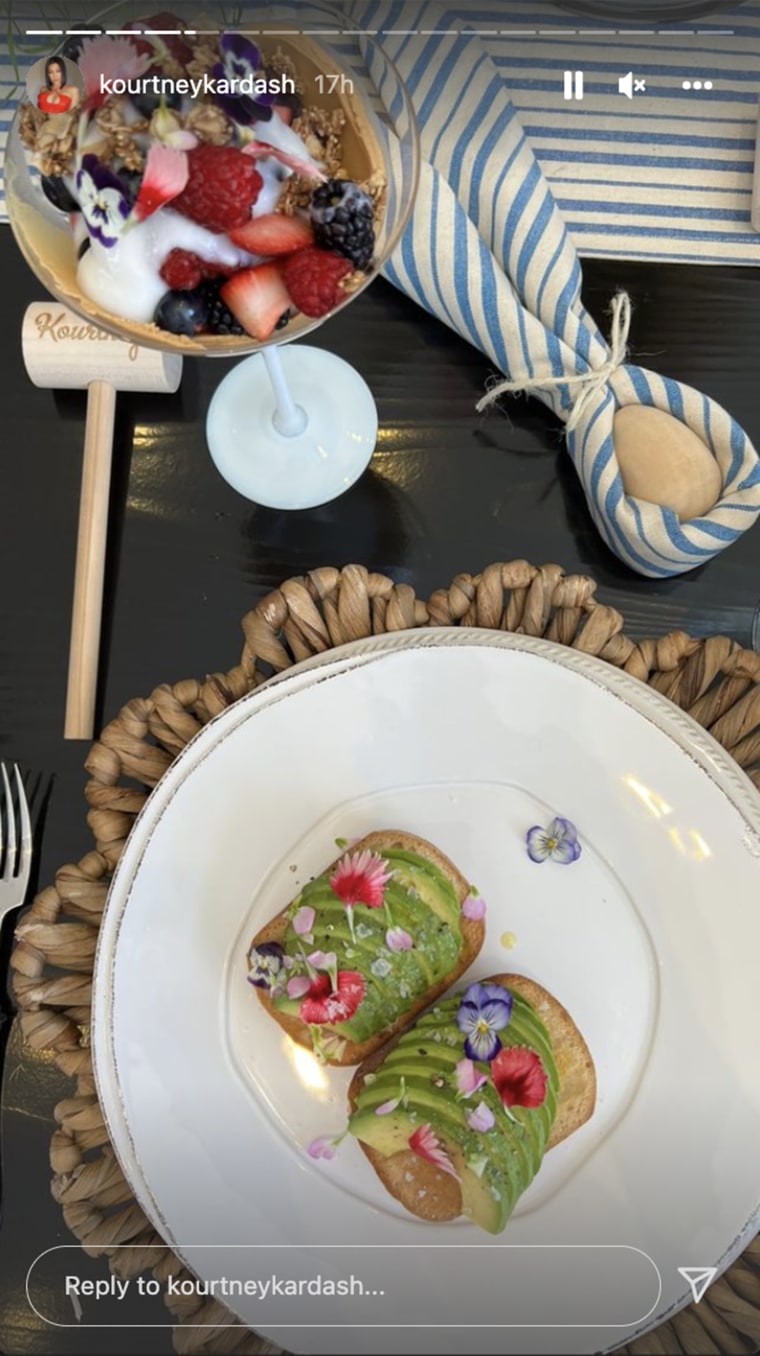 Los Angeles-based cake shop Crumbles Pâtisserie reposted a photo from Kris Jenner's Instagram story revealing the gorgeous bunny cake they provided for the party.
"Our little bunny had the opportunity of spending Easter with the Kardashian/Jenner family!" the account shared.