Hoda and Kathie Lee love LA, but they're quickly learning about one of the major downsides of Southern California: traffic.
They shared some of the most popular ways that people pass the time in bumper-to-bumper, according to blogthings.com:
- Sing along with the radio.
- Wave at other people and see if they wave back.
- Stare at other people.
- Make a sign that says "honk if you have to pee."
Hoda shared her own, which is to intimidate other drivers into letting her pass. Or, when she was a child, pretending that she was beating someone in the back seat.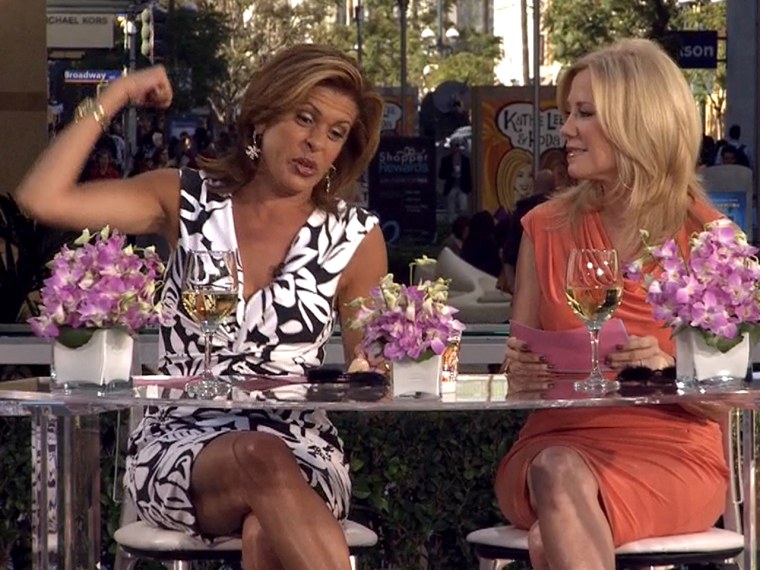 "It was sick," she admitted. "And we kept doing it!"
"What violent children," laughed KLG merrily.
Yeah, it doesn't seem like the ladies really need any tips.
Julieanne Smolinski is a TODAY contributor who also loves deeply antisocial road trip games.