Russell Crowe is furious about a play that takes jabs at the hot-headed Aussie.
In "Killing Russell Crowe" — which premiered last week at the Lonny Chapman Repertory Theatre in Burbank, California — a dispirited greeting-card writer asks a bartender if he could kill anyone, who would it be. Russell Crowe, replies the bartender, who goes on to say that when Crowe comes into his bar, he doesn't pay for his drinks and as a tip he leaves an unsigned headshot of himself.
The real life Crowe is not amused. He has blasted the "imputation I do not pay my way" and has labeled the playwright a "desperate twat."
"The reckless accusation that I do not tip drain[s] the last drops of credibility from this desperate plea for attention," Crowe fumed to Sydney's Sunday Telegraph. "It is with generosity I offer the author this tip: 'Take yourself outside and give yourself two uppercuts. Greeting cards could be your calling.' "
Playwright Jeremy Kehoe says that Crowe had misinterpreted his intentions. "It's not about Crowe the individual, but the system that Crowe represents," Kehoe tells The Scoop, adding "I'd love to have Russell Crowe come to see the play. If he's savvy, he'd see that it's not an attack on him personally, but on the two-tier system in which there is a set of rules for people of power and privilege and for everyone else."
In fact, Kehoe not only invites Crowe to see the play, but to star in it. "I think Russell Crowe would love to play the part," he says, explaining that in the play, the Crowe character comes back to the bar; the two characters chase after him, but Crowe beats them up.
White House odds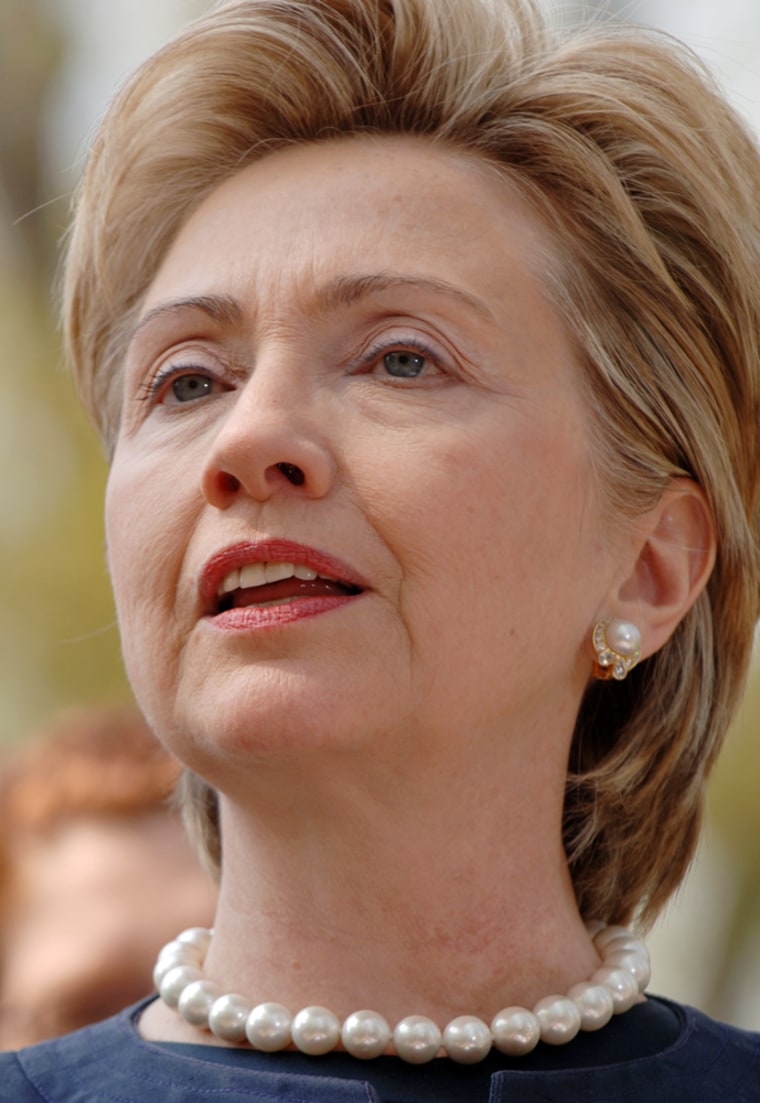 Is Hillary Rodham Clinton headed to the White House? The smart money says so.
Sportsbook.com has prepared a list of odds for likely presidential candidates, and Democratic senator Hillary Clinton is a 6-1 favorite, running ahead of Republican Rudy Giuliani, who comes in at 10-1. What's more, Condoleeza Rice is not far behind, with 15-1 odds, tying the chances given Senator John Edwards and beating Senator Barack Obama (30-1). Jeb Bush is ranked twelfth on the list, with 35-1 odds.
In fact, of the top several candidates, two are female and two are African-American. "This means that there is a very good chance the next presidential election could feature a female or visible minority presidential candidate," notes a spokesman for sportsbook.com
Notes from all over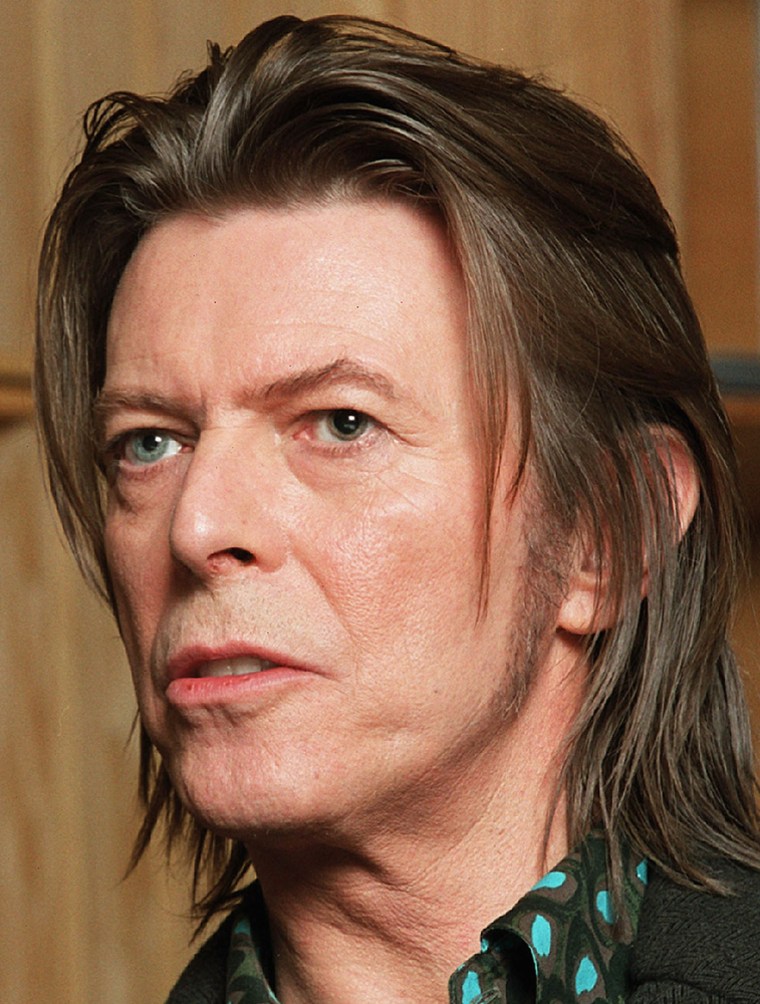 David Bowie is denying reports that he's had surgical ch-ch-changes to his face. "I've had nothing done really but to my teeth and that helped prop up the visage," Bowie says, reports the Scottish Daily Record.  . . .  Snoop Dogg is scheduled to speak at Oxford, according to the London Sun.  . .  . Tom Cruise and new sweetie Katie Holmes went backstage at KÀ, a Las Vegas show that combines martial arts, acrobatics, puppetry, and various other mediums, according to a spokeswoman for KÀ, who adds, "After watching the show, the couple visited the KÀ performers backstage, where Tom did a backflip with a little help from two KÀ performers."
Mondays through Thursdays on MSNBC.com