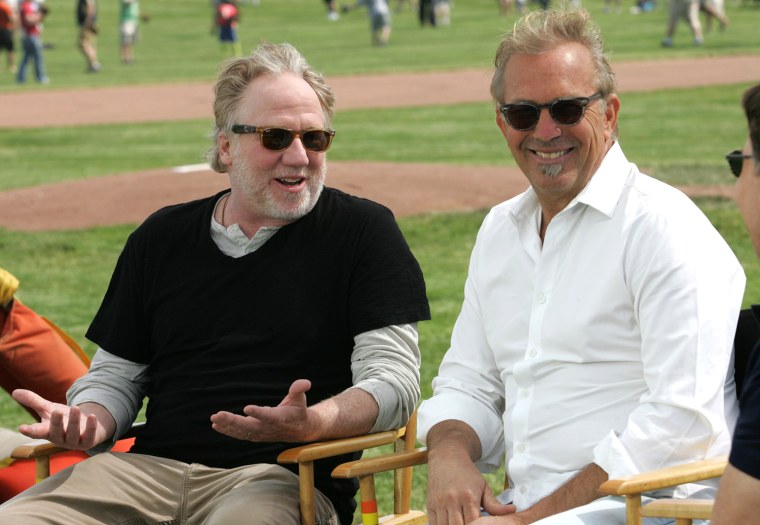 Twenty-five years ago, Kevin Costner's character in "Field of Dreams" built a baseball diamond in the middle of a cornfield, and the ghosts of baseball past — including his character's father — came. Over Father's Day weekend, Costner appeared with his family at a three-day anniversary celebration of the film staged at the the original ballfield.
The Dyersville, Iowa, site has been a tourist attraction since the 1989 movie became a hit. This past weekend was no exception, with thousands of fans making the pilgrimage. Along with Costner, celebrities on hand for the occasion included co-star Timothy Busfield and two-time American League Cy Young Award winner Bret Saberhagen.
"I'm glad to be here with friends and old acquaintances and making some new ones, and for my children to be a part of this," Costner told the Associated Press. "It's certainly a high mark for me, this little movie, and it remains so."

Sign up for top Entertainment news direct to your inbox 
Events during the weekend included VIP softball games and musical performances from the Gin Blossoms, Joan Jett and the Blackhearts and Costner's own band, Modern West.
"I don't know if anybody thought that, 25 years later, it would still be an iconic movie," Busfield said. "You don't aim for the fences. You try to do your best job 12 hours a day. What it's become, you don't ever expect." 
Tune in to TODAY Thursday for Bob Costas' special report from the anniversary festival.