The pitch is back! Or rather it will be in 2015, when "Pitch Perfect," the surprise hit of 2013, gets its sequel. But on Wednesday night, fans of the female a capella movie got a treat when several theaters offered free sing-along theatrical screenings of the original movie, followed by a look at the "Pitch Perfect 2" trailer!
Naturally, TODAY's resident super-"Pitch" fan Natalie Morales (remember her visit to the set in July?) was in one of the New York City theaters singing along, and naturally, it was important for some of the stars of the upcoming sequel (Brittany Snow, Hailee Steinfeld and Anna Camp) to drop by for a visit on Wednesday.
They explained that newcomer to the franchise Steinfeld is well into the groove of being a Barden Bella and had even picked up the "aca" lingo, the rules of which now appear to be much looser.

"I started saying 'aca' in front of, like, every other word," she grinned.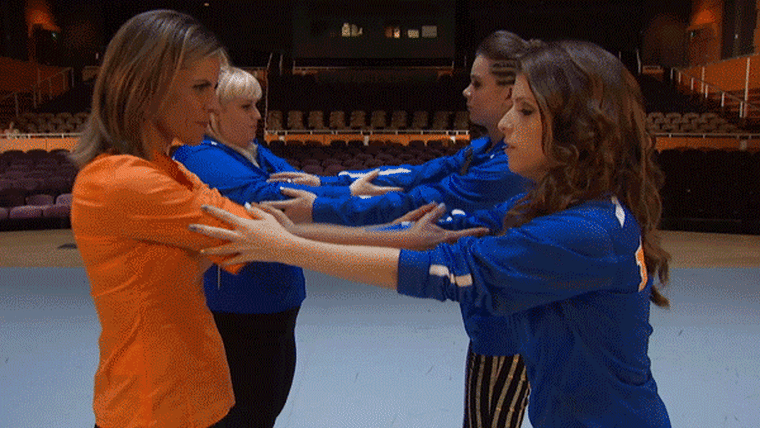 The trio took a special "harmonize" selfie with the TODAY anchors, and also shared a bit of how their vocal talents work with their pets. Camp, for example, uses a Scottish accent to get her pooch to behave.

"Somehow, he like straightens up when you do the Scottish!" she marveled.
Aca-amazing! 
"Pitch Perfect 2" is set to open in theaters on May 15, 2015, but get a sneak peek now with the new trailer.