Good news for fans who missed them when they were gone: In next year's "Pitch Perfect 2," the Barden Bellas once again will raise their voices in glorious a cappella harmony. And the stars of the highly anticipated sequel dished — well, a little, anyway — about the film's plot in a behind-the-scenes chat with TODAY Monday.
"The Bellas have a new main rival this time around," director/star Elizabeth Banks told TODAY's Natalie Morales. "They've gotten too big for their britches, possibly literally. And they've sort of forgotten about the music a little bit."

Sign up for top Entertainment news direct to your inbox
Co-star Rebel Wilson joked that the sequel will have more stunts. "That bit when you're dangling from the helicopter..." Wilson said in a teasing voice, looking at returning co-star Anna Kendrick. Gesturing toward cast newcomer Hailee Steinfeld, Wilson added, "That bit with the shark, it really is her."
One thing is clear: "Pitch Perfect 2" will have plenty of elaborate choreography. Morales got a firsthand look at the moves.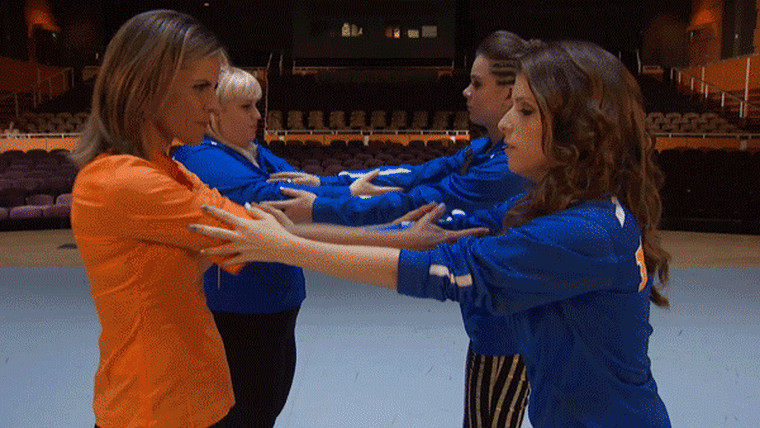 No jiggle juice required.

"Pitch Perfect 2" hits theaters May 15, 2015.