Pitbull is not just standing by rapping as the humanitarian crisis in Puerto Rico intensifies. The music superstar is sending his private jet to the U.S. territory to help ferry cancer patients to the mainland for chemo treatments.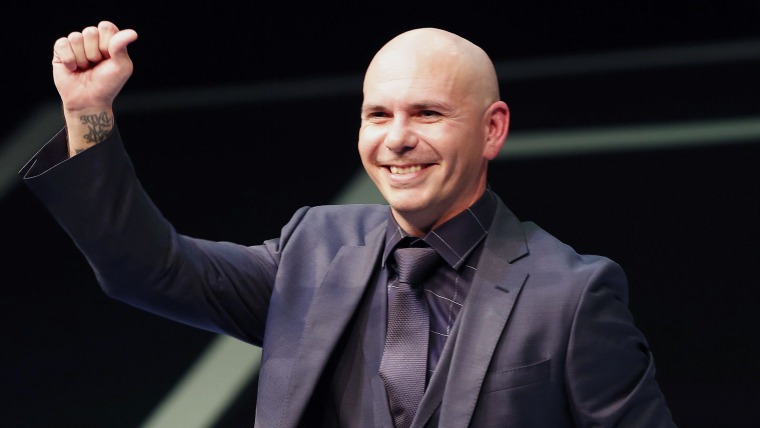 The 3.4 million residents of the country are in dire need of the help after Hurricane Maria devastated the island late last week. The Pentagon reported that 1.5 million of them are without access to drinking water.
So the 36-year-old "Give Me Everything" rapper stepped up.
News of Pitbull's generosity emerged Tuesday night when Puerto Rico Congresswoman Jenniffer Gonzalez took to Twitter to express her gratitude.
"Thank you @pitbull for lending your private plane to move cancer patients from PR to USA so that they can get chemo," she tweeted.
The Cuban-American music superstar, whose real name is Armando Christian Perez, responded in kind.
"Thanks God we're blessed to help. Just doing my part," he told the New York Daily News in a statement.
Also on Tuesday, Dallas Mavericks owner Mark Cuban lent his personal plane to one of his players, J.J. Barea, to rescue members of his family, SBNation reported.