They say you can't go home again, but Pitbull is doing his best. The superstar musician brought TODAY's Toyota Concert Series to Universal Studios Orlando Resort in his home state of Florida!
The man known as Mr. Worldwide was up bright and early for his show:
As were Savannah Guthrie and Al Roker, who broadcast live from the concert:
And so was the excited audience!
He took the stage later on to rock out on "Don't Stop the Party," then tried to take a selfie with Guthrie before jumping right back into the stream of things with a mash-up of "Fun/Time of Our Lives" and a third tune with "Timber."
Meanwhile, Savannah kept fans up to date from backstage:
And Pitbull's pants even got a shout-out!
Along the way, he proved he has all the right moves: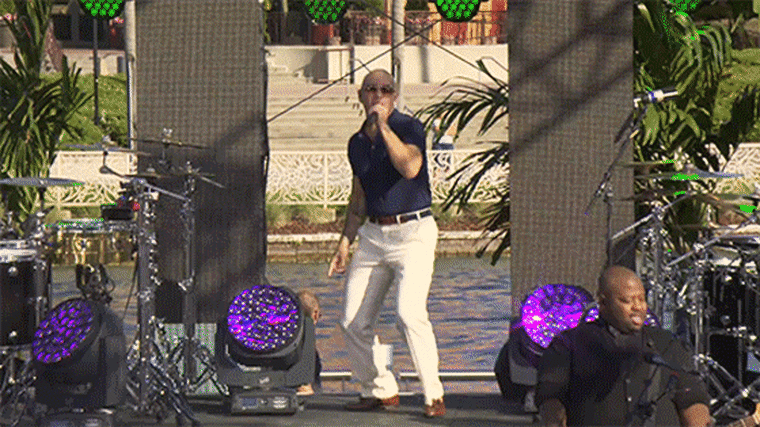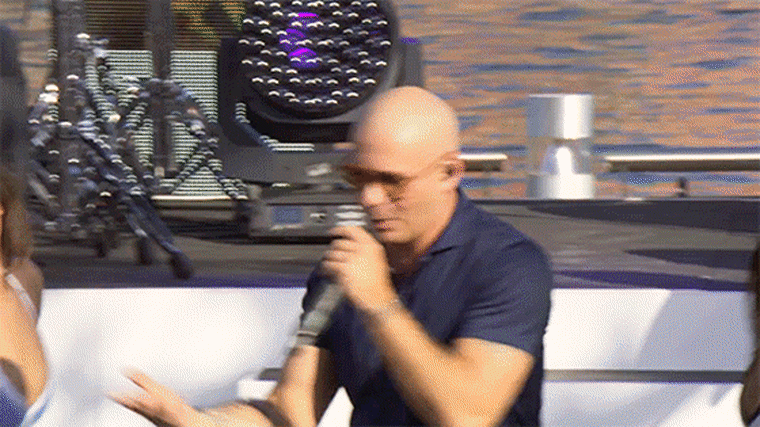 And that those moves are contagious when it comes to Roker: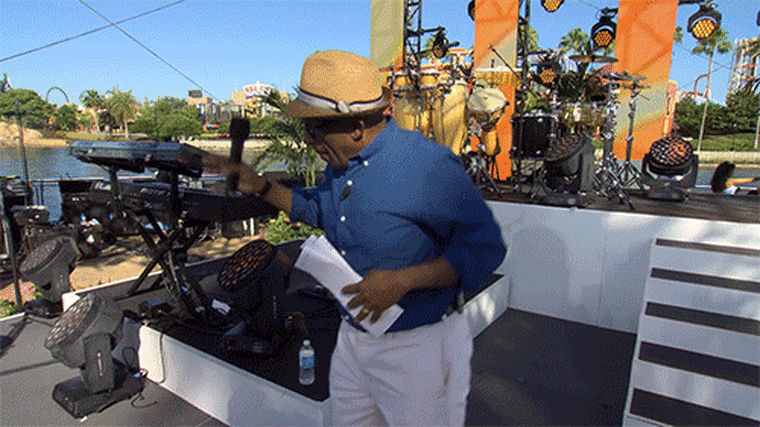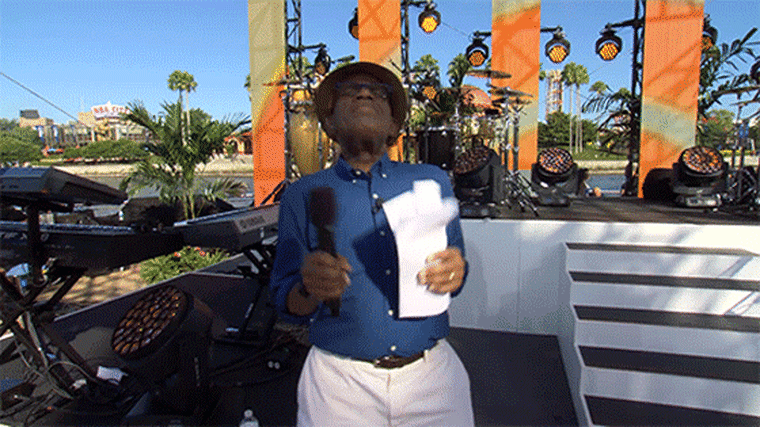 And finally, Pitbull wrapped up with "Fireball," leaving everyone fired up for the weekend: