"Lady Marmalade" was one of the hottest songs of the early 2000s, but Pink says the music video wasn't exactly a blast to film.
The singer famously teamed up with Christina Aguilera, Mya and Lil' Kim for the song, which was featured on the soundtrack of Baz Luhrmann's 2001 film "Moulin Rouge!"
The theatrical music video still holds a special place in many of her fans' hearts, but Pink just revealed that it was one of her least favorite music videos to film.
"It wasn't very fun to make," she said during an interview with Buzzfeed UK. "I'm all about fun and it was, like, a lot of fuss. There were some personalities."
In a now viral TikTok video of the interview, the 43-year-old went on to mention two of her co-stars, but didn't say anything about the third (Aguilera). "Kim and Mya were nice!" she said.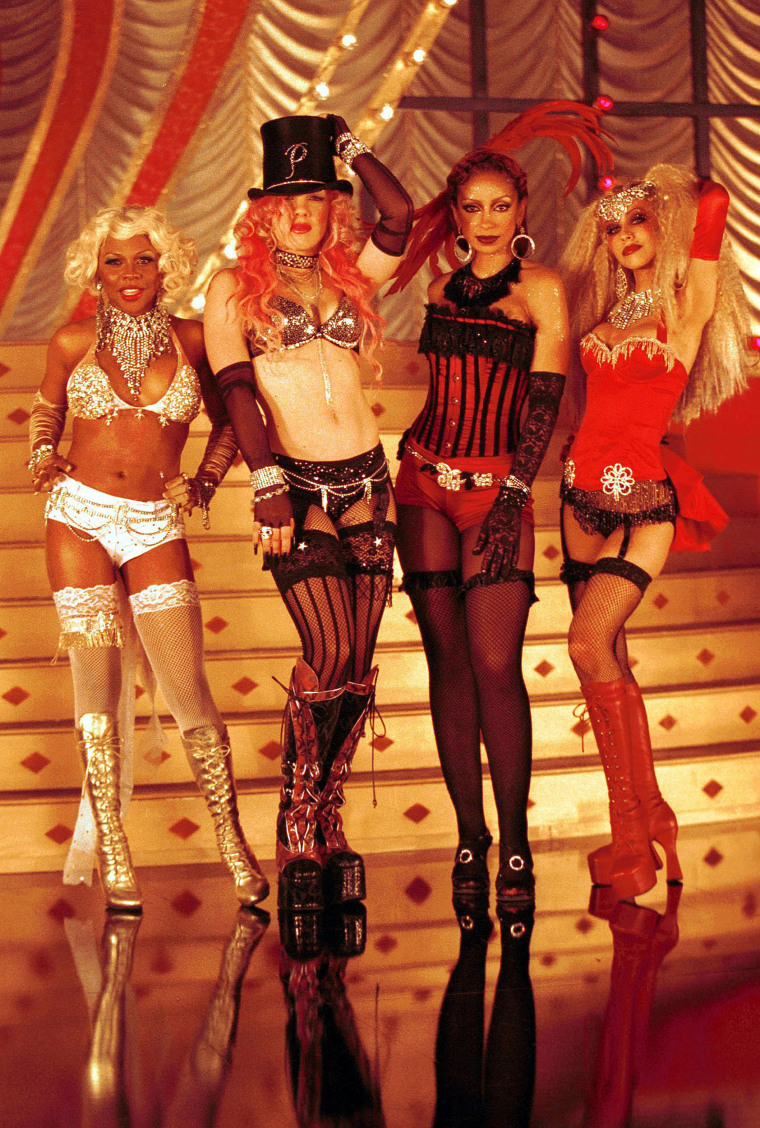 Many TikTokers couldn't get enough of Pink's honesty and took to the comment section to share their reactions.
"The shadeeee. I need to know more," one wrote. Another commented, "Ah! God I love her!"
Still, some suggested that it was 20 years too late to bring up any old drama.
"Pink u need to let this go baby!" one suggested.
Pink must've caught wind of the online chatter, because she then took to Twitter to share some additional thoughts.
"Y'all are nuts," she wrote. "Xtina had s--- to do with who was on that song. If you don't know by now- I'm not 'shading' someone by telling it over and over and over what actually happened. I'm zero percent interested in your f------ drama."
The singer posted several more tweets on the matter.
"If you haven't noticed- I'm a little busy selling," she wrote. "And by selling- I mean tickets and albums and bake sales and sh--."
Pink ended her series of tweets with the following message: "Also- I kissed xtinas mouth. I don't need to kiss her ass."
In 2021, the singer told Variety that she and Aguilera kissed at one of her birthday parties.
Regardless of any possible drama Pink and Aguilera might have had in the past, both singers seem to be doing pretty well these days.
Pink recently released her latest album, "Trustfall," and told USA Today that the death of her father, Jim Moore, inspired some of the music, particularly one song.
"I lost my dad (in August 2021) and eight months later I lost someone very, very, very close to me," she said. "So within a year, I lost two of my favorite people. 'When I Get There' is beautiful because it's simple. It sort of distills down that (thought of), I wonder where you're at and if everything's OK."