Pink named her just-released seventh album "Beautiful Trauma" to describe the good and the bad of living in today's world, but perhaps the title could also be used to describe her 11-year marriage to Carey Hart.
The singer opened up about her relationship with her husband in an interview with The Guardian, stating that she struggles at times to keep things together.
"Monogamy is work!" Pink, 38, said. "But you do the work and it's good again."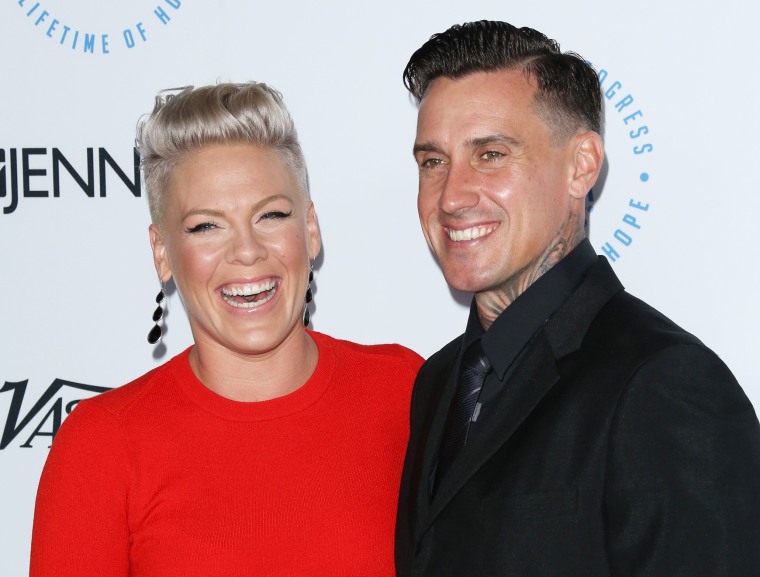 Pink, who shares 6-year-old daughter Willow and 9-month-old son Jameson with Hart, admitted that she goes back and forth in her feelings for her spouse, just like everyone else.
"There are moments where I look at (Hart) and (think) he is the most thoughtful, logical, constant … he's like a rock," Pink said. "He's a good man. He's a good dad. He's just the kind of dad I thought he'd be and then some. And then I'll look at him and go: I've never liked you. There's nothing I like about you. We have nothing in common. I don't like any of the s--- you like. I don't ever wanna see you again. Then two weeks later I'm like, 'Things are so good, you guys.'"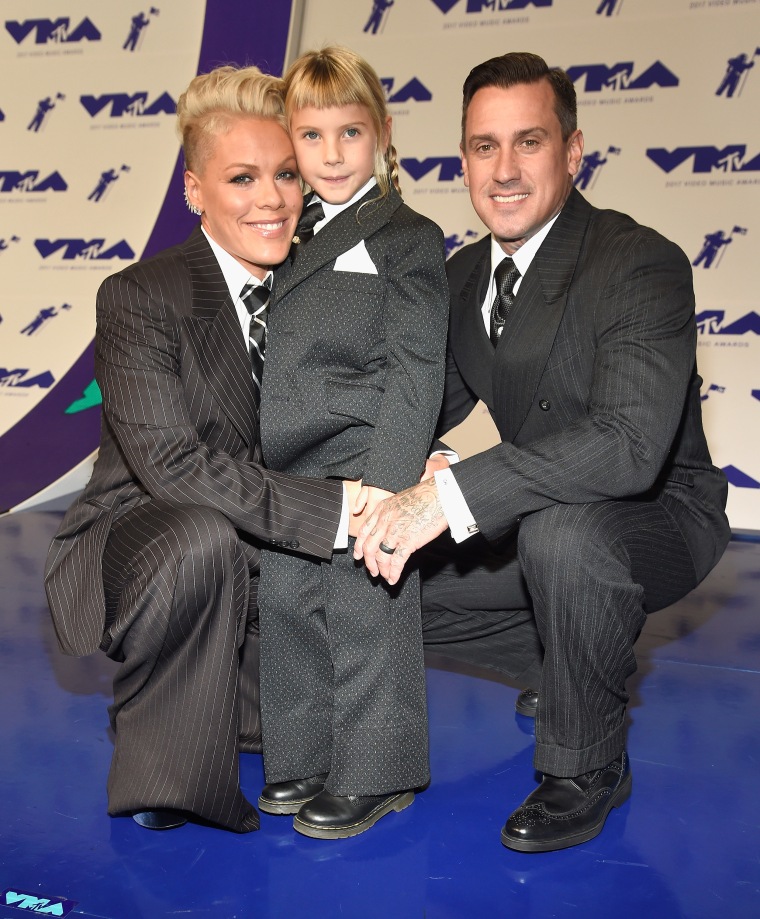 The "What About Us" singer has never held back from discussing her marriage and other private matters in her music. When she and Hart temporarily split in 2008 after two years of marriage, she documented the breakup in her song "So What," singing, "Guess I just lost my husband/I don't know where he went/So I'm gonna drink my money/I'm not gonna pay his rent (nope)."
Hart was a good sport about the song, even appearing in the video for the 2008 hit. The reconciled a year later and have been together ever since. However, Pink doesn't sugarcoat the fact that their marriage is still not a fairy-tale, happily-ever-after story, but rather a work in progress.
"You'll go through times when you haven't had sex in a year," she said. "Is this bed death? Is this the end of it? Do I want him? Does he want me?"
Judging by Hart's recent Instagram posts, the answer to that question is yes. The 42-year-old's social media accounts are plastered with photos of his wife. On Friday, Hart congratulated Pink on her album release and appearance on "Saturday Night Live."
"Congrats to my bad ass wife @pink !!!!!" Hart wrote in the caption of an Instagram photo of Pink on a motorcycle. "She can do it all. Bad ass biker woman, amazing mother, best friend, and platinum selling artists! Congrats on the amazing album release today, and I can't wait to see you kick ass on Saturday Night Live tomorrow! Love you baby."
Pink, too, often uses her social media accounts to praise her spouse.
"You, my dear, are incredible," she wrote to Hart in July in a sweet birthday post. "You're gorgeous inside and out (we know) -you're the good egg that never cracks."