Pink is mourning the loss of her beloved pet dog, Nanni.
The 'What About Us' singer and hubby Carey Hart said farewell to their 16 year-old pet who was named Frangelica "Nanni" Moore Hart. In a post on Instagram, Pink shared a photo of her last goodbye with her canine loved one.
In the photo, you can see the strong connection she had with her beloved pet. "Rest in sunshine pretty girl," she wrote in the caption. "Thanks for waiting for me to get home." The singer has owned several dogs over the years and is well known for advocating for animal rights.
Celebs and fans posted words of comfort, including a message from singer Brandi Carlile, "There's not much tougher than that. Thinking about you and sending love." Other fans commented about the loss of their own pets, posting broken heart emojis and paw prints and sharing the pain with Pink as she says goodbye to her four-legged friend.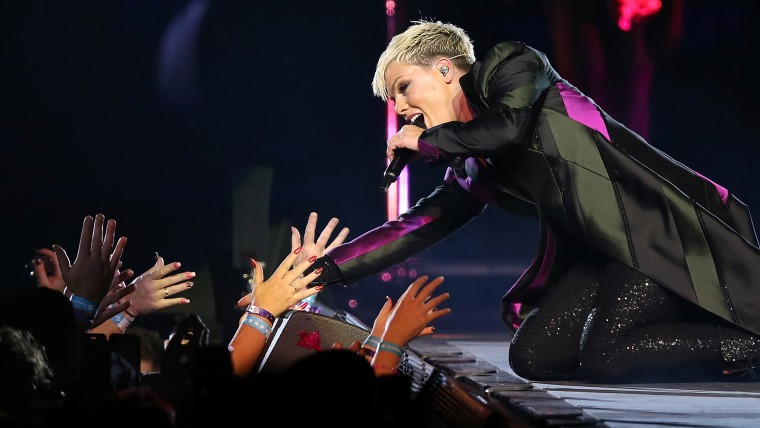 Pink has spent the past year on her "Beautiful Trauma" world tour, which will continue into 2019. Her family has been by her side through the ups and downs of the tour and we're sure she'll need to lean on them for support now more than ever.