If a year filled with natural disasters, mass shootings, revelations of sexual assaults, hate crimes and divisiveness has left you feeling defeated at times, just know that you're not alone.
That was the simple message of empathy and understanding that proved to be a powerful one when Pink and Kelly Clarkson took the stage for a duet at the American Music Awards Sunday night.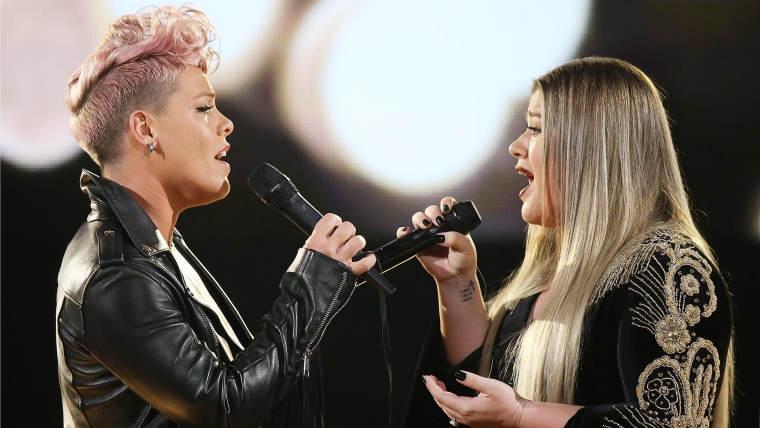 Moments after Jamie Foxx told the crowd gathered at the Microsoft Theater in Los Angeles that "2017 was a year that tested out faith" and that "we needed the power of music to help us heal," the two singers delivered a moving performance of R.E.M.'s "Everybody Hurts."
Together they belted out the 1992 hit, which urges the listener to "hang on" in the face of darkness and despair, as a tribute to everyone affected by all of the difficulties and tragedies.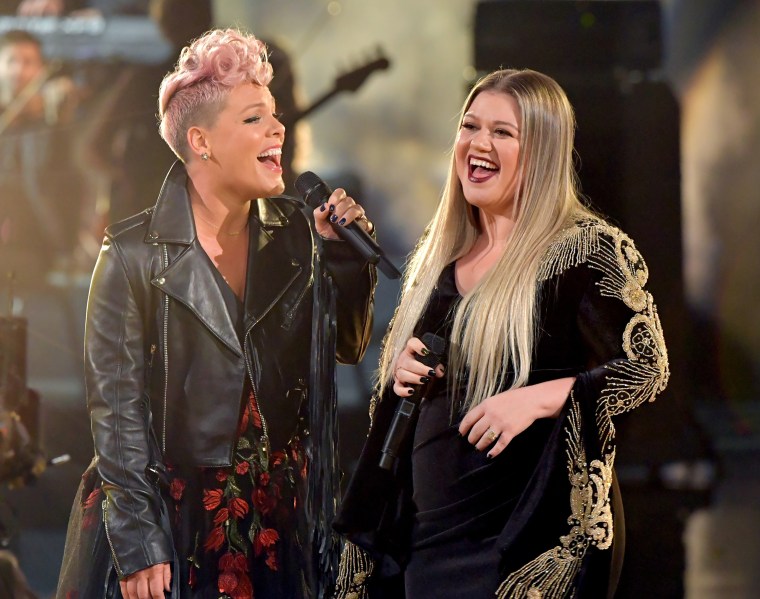 The highly anticipated performance marked the first time the superstars had ever shared the stage together — and it wasn't their just fans who've been eagerly awaiting it.
Days before the show, Pink tweeted that she was "humbly prepared to be outsung" by Clarkson, while the "Piece by Piece" hitmaker revealed that she would "be freaking the &$@! out" on the inside while standing next to Pink.
But if either of them felt any nerves in the presence of the other, they didn't let it show during the tribute. It was emotional, pitch perfect and had the audience out of their seats for a well-earned ovation.
A while it was their first song together, hopefully it won't be the last.