Pink is the cover girl for People's 2018 "Beautiful Issue."
The 38-year-old pop star graces the cover of the special annual issue — formerly People's Most Beautiful — and inside the magazine's pages, she gets candid about motherhood and why she and hubby Carey Hart are teaching their daughter Willow, 6, and son Jameson, 16 months, to be fearless.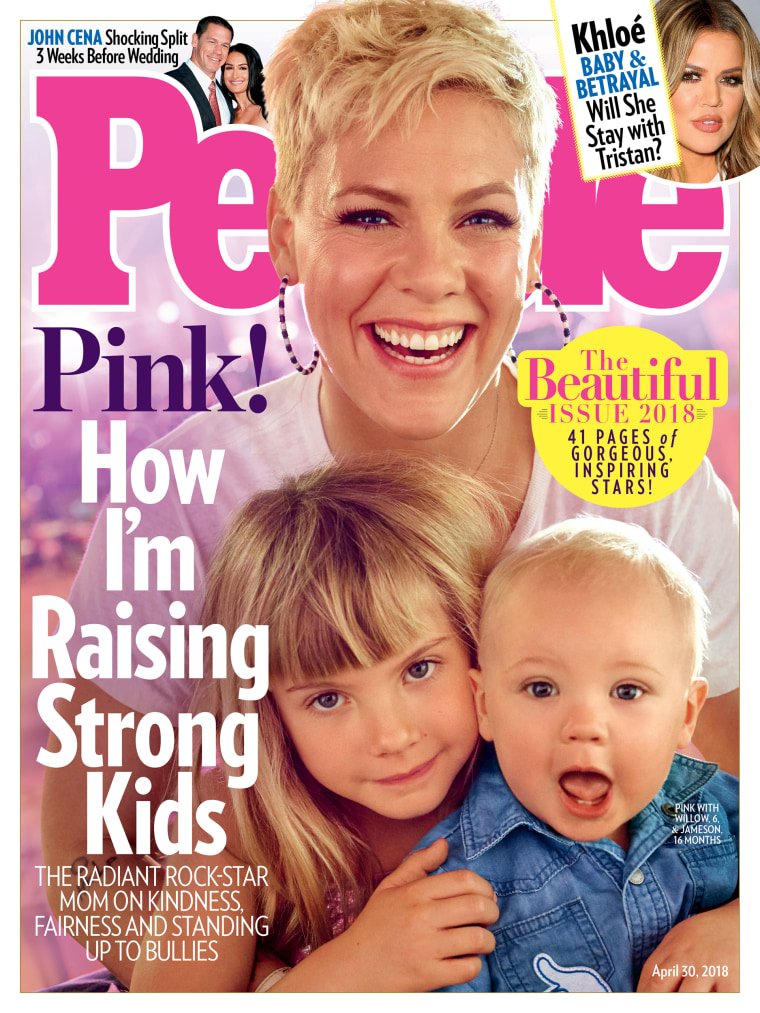 "I tell my daughter the truth. I let her be 6, but I want her to know about fairness and kindness and that you have to fight for your rights, and that sometimes girls aren't paid as much as boys for the same job, and girls aren't treated the same, and that they have to work harder for everything," the "What About Us" singer revealed.
At the same time, it's important to Pink that both her children are in touch with their feelings. "I'm all about crying. I think everyone should cry more. Willow's kind of tired of my tears," she said, laughing.
While Hart, 42, is a masculine "meat and potatoes" guy, he's also "very respectful and fair and aware and in touch with himself," the singer revealed. "And he's very gentle with his daughter, but he wants her to be tough. And I want Jameson to be allowed to be sensitive."
Added the star, "So I think between the two of us, we'll try not to create two monsters."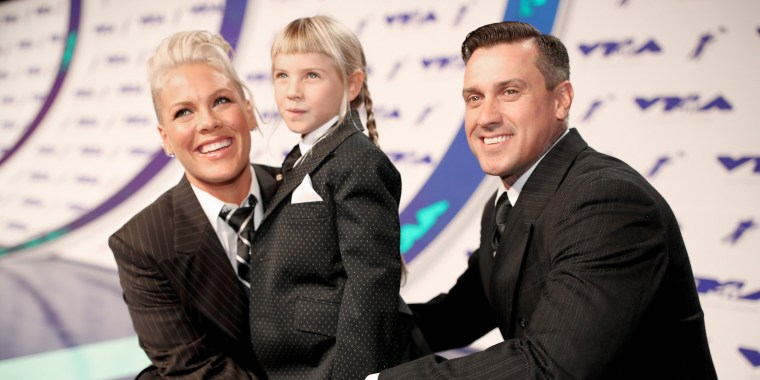 Though Pink puts a lot of thought into being a mom, she's the first to admit the couple's parenting dynamic surprises her.
"Everything I do as a parent is what I swore I'd never do," she revealed. "I'm way more serious, and I'm bad cop. I never thought I'd be bad cop. My husband promised me I wouldn't be bad cop, and he has failed me in that way. He's fun guy, Mr. Fun! And then I come in with the rules."
Like all moms, Pink's also never sure if she's getting it all right.
"The thing about parenting is you never know if anything you're doing is working," said the star. "That's been the most humbling thing for me. In my head I sound amazing, and then I turn around and (Willow's) eyes are completely glazed over. I have no idea. We'll see."
People's Beautiful issue hits newsstands on Wednesday.