Pink may be one of the most fearless women in pop music — as evidenced by her spellbinding onstage high-wire act — but when she was brought face-to-face with longtime crush Johnny Depp, the rocker totally lost it.
Both stars were guests on "Jimmy Kimmel Live!" on Monday, where Pink, 36, confessed that Depp, 52, was one of only two guys on the planet — other than hubby Carey Hart — who can make the singer's knees go weak. In fact, Pink told Kimmel she had just dodged Depp backstage to avoid making a fool of herself — again.
"I've met (Depp) once," said Pink, who confessed she "can't talk" when she's in the actor's presence.
"I didn't want to meet him. My husband made me meet him, which was so dumb," said Pink. The incident happened in a music store where Pink hid behind records until she mustered up the nerve to say hello and tell Depp she'd contributed music, including the single "Just Like Fire," to the upcoming "Alice Through the Looking Glass," the follow-up to 2010's "Alice In Wonderland."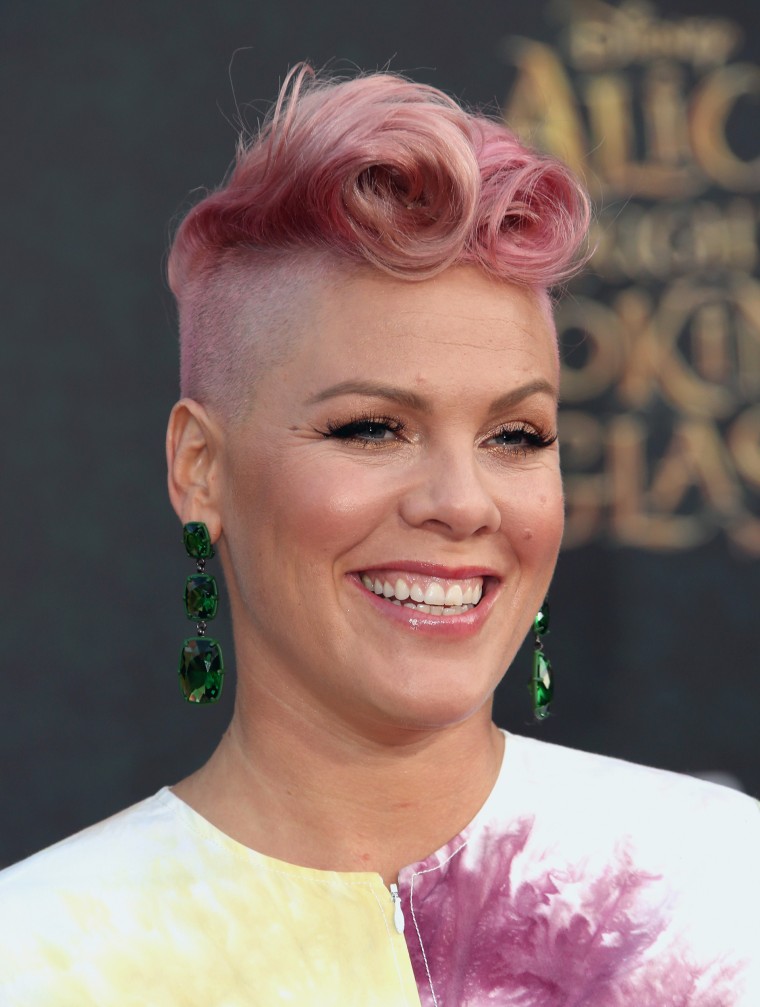 But the conversation quickly devolved when Depp misunderstood what the singer was saying.
"I don't feel like I nailed it," an embarrassed Pink told Kimmel.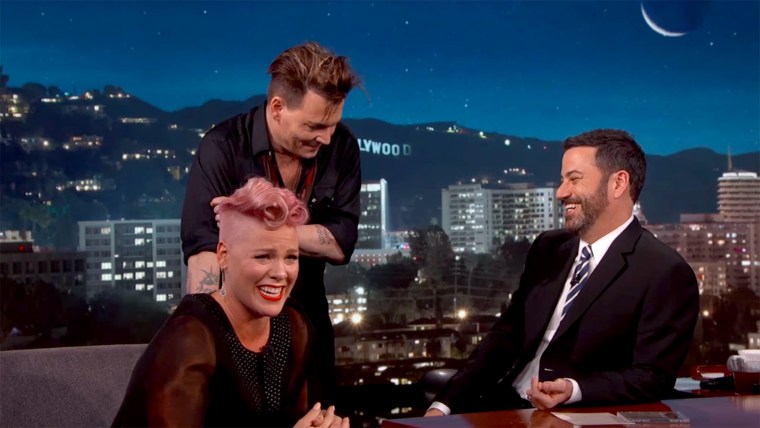 Moments later, audience members saw for themselves how badly Pink loses it in front of Depp when the actor strolled out to Pink's chair.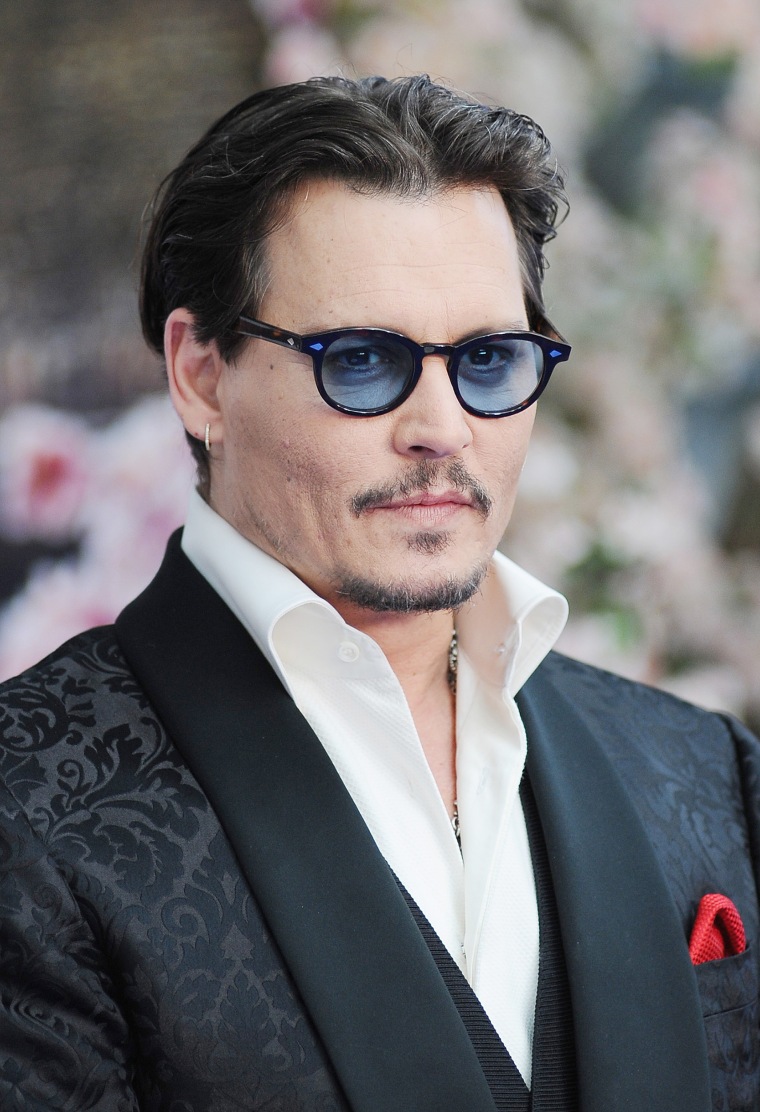 After a split-second of trying to hide behind her collar, the red-faced singer jumped up to embrace Depp, only to flop back down in her chair and proclaim, "I can't talk to you!"
RELATED: Jennifer Lawrence loves Larry David — and 9 more celebrities with famous crushes
"This is awful!" a flustered Pink said to the audience, avoiding eye contact with Depp until he exited the stage.
"You just actually turned the color of your hair," Kimmel teased the singer.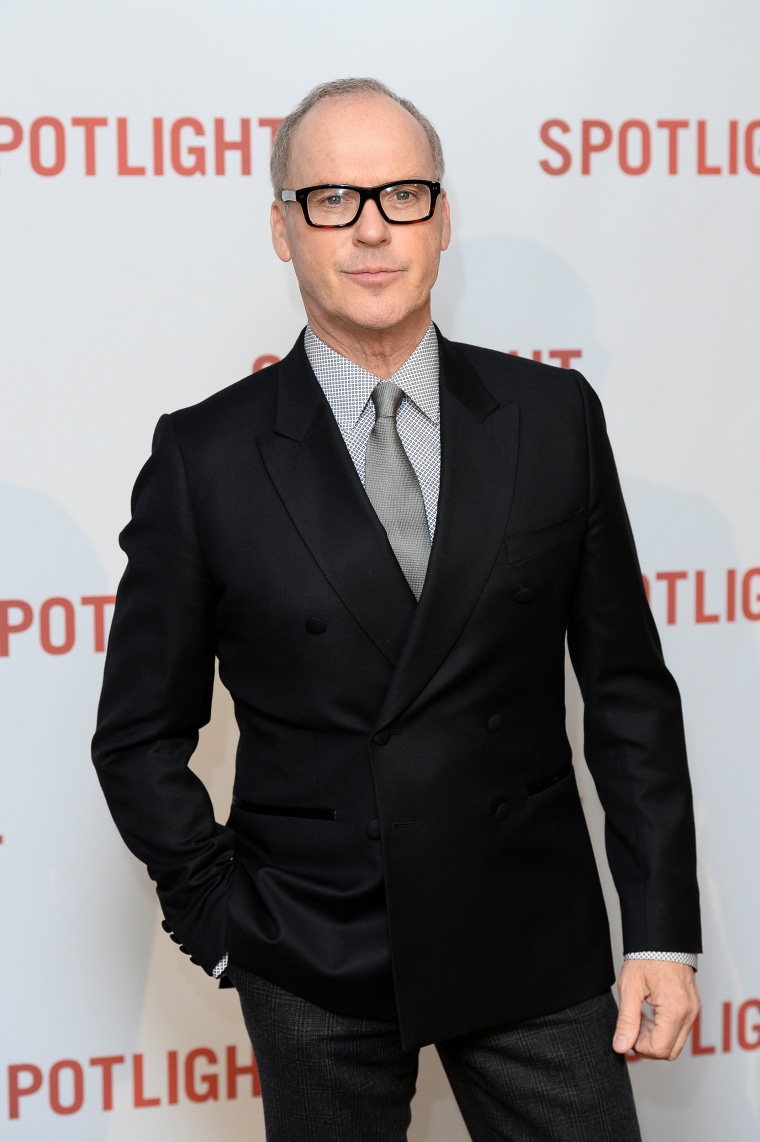 Think things would go better if Pink met her other big crush, 64-year-old Michael Keaton? Don't count on it. The singer told Kimmel she once saw the "Beetlejuice" star in a restaurant and experienced a similar freak-out.
"I got under my table and left," said Pink.