Pink and Christina Aguilera haven't always been the best of friends, but Pink is shutting down rumors that she cringed during Aguilera's tribute to Whitney Houston at the American Music Awards on Sunday.
"Christina f—ing killed it tonight for one of our favorite singers ever," Pink tweeted after viewers on social media mistakenly thought she was making a snarky face when a camera cut to her as Aguilera sang.
"This about Whitney, and I am in awe of Christina's talent," she continued. "Show the clip where I'm in tears, you negative Nancy's."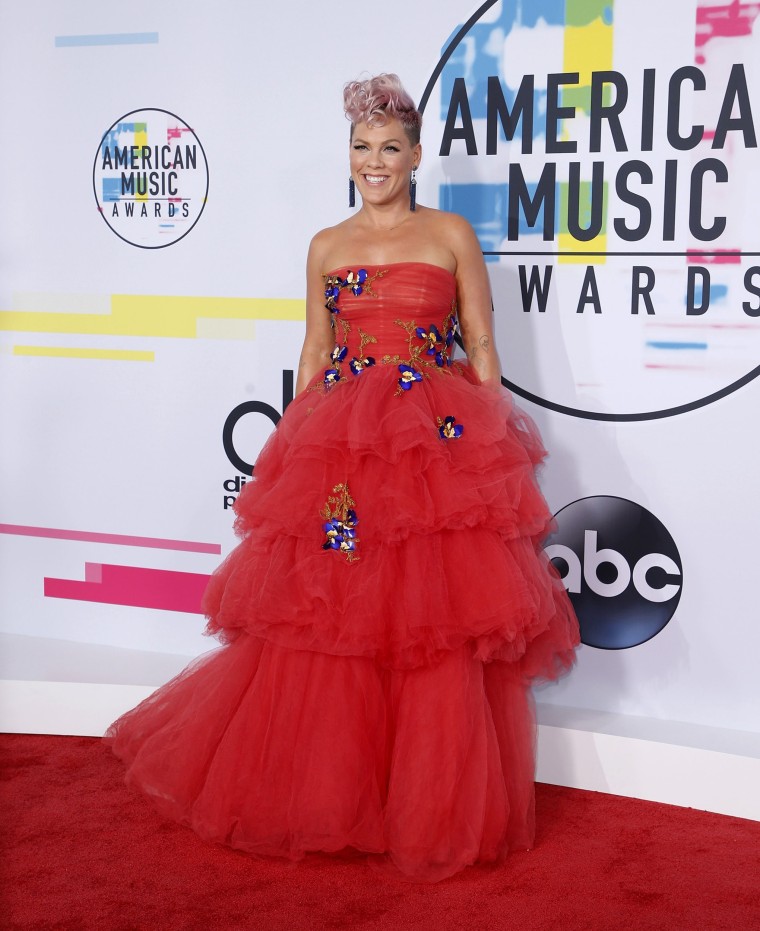 Aguilera honored Houston and the 25th anniversary of "The Bodyguard" with a medley of the late singer's hits from the film — including moving renditions of "I Will Always Love You" and "I'm Every Woman."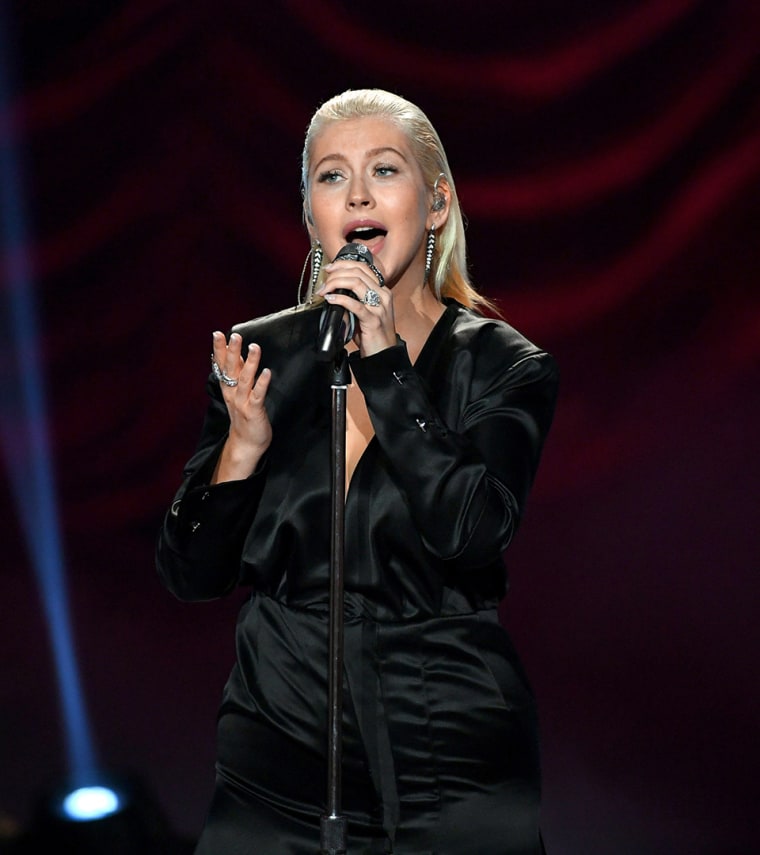 After Aguilera performed, Pink could be seen applauding her onetime rival.
Early in their careers, the two singers clashed when they collaborated (along with Lil' Kim and Mya) on a 2001 cover of LaBelle's 1974 smash hit "Lady Marmalade."
Soon they were embroiled in what became a long-standing feud.
"We were super young and super new at the whole thing, and I think I'm an alpha, and she's an alpha," Pink explained to Andy Cohen last month on "Watch What Happens Live."
"I'm used to taking my altercations physical and she's used to having them verbal. We're just very different, we're very different. And we were very young and new," she said.
The "What About Us" singer revealed that tensions got so bad, Aguilera once "swung at me in a club."
But their beef, she explained, is in the past, thanks to motherhood and maturity mellowing both out.
Last year, Aguilera even invited Pink to mentor her team on "The Voice," where they buried the hatchet once and for all.
"She's so talented and deep down I've had bad days, too," Pink told Cohen. "She's a really sweet person. We made up on 'The Voice.' I mean, it was funny, I laughed. I hadn't seen her in years and years and years."
"We became moms. We grew up. We hugged it out," Pink explained. "It's that simple. I feel so good about that."