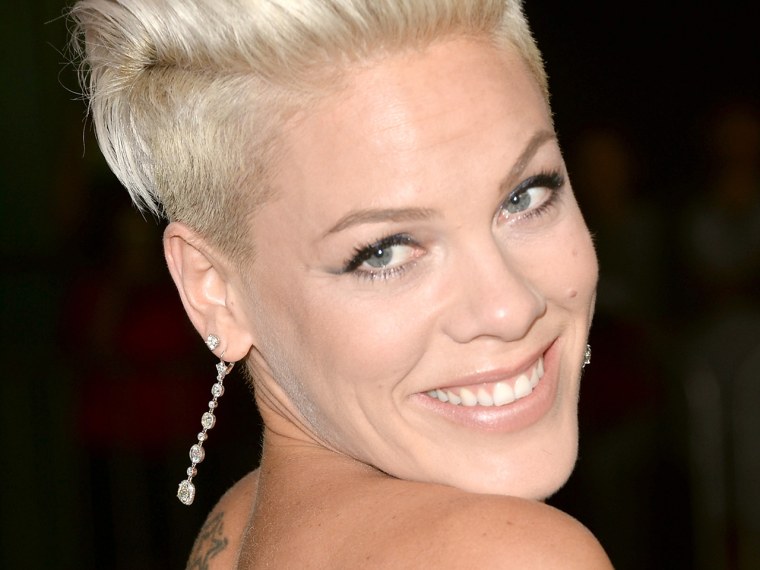 If anyone is comfortable on a motorcycle, it's singer Pink's husband, Carey Hart, 38, a retired motorcycle and motocross racer who started riding at age 4. 
But when he shared photos of the couple's 2-year-old daughter, Willow, riding with Dad, some fans objected -- and Pink responded.

First, Hart shared the photos of the young girl -- with giant pink ear protectors but no helmet -- riding in front of Dad on his bike.
And then the backlash ensued. Some fans pointed out that Willow wasn't wearing a helmet, while others just felt it was unsafe for a child that young to ride at all.
"I think letting her ride without a helmet is irresponsible as a parent, even despite Carey's riding experience," wrote Cassandra_Angelina on Instagram. "But its their daughter, they're the ones who have to deal with the consequences of her getting hurt, so be it. If she gets hurt we won't be crying about it, they will! & my cousin died on an atv because he wasn't wearing a helmet rip bobby."
Some fans responded with fond memories of their own childhood motorcycle experiences.
It didn't take Pink long to leap to her husband's defense, citing his extensive cycling experience and responding sharply to fans who weighed in.
Hart, meanwhile, moved on quickly from Willow's first ride to Mr. Toad's Wild Ride -- in the form of a trip to Disneyland with his daughter.

And after a while, Pink, too, moved on, but couldn't resist one last jab at the fans who disagreed with Hart and Willow's ride.