Haters, bullies and shamers take note: If you're looking for someone to pick on, don't go after Pink.
Not only does the singer-songwriter know how to stick up for herself and strike back, but she can turn any insult into an opportunity to empower.
All of which one Twitter critic learned after claiming that the hit-maker looked "so old that (she) should be named Purple instead."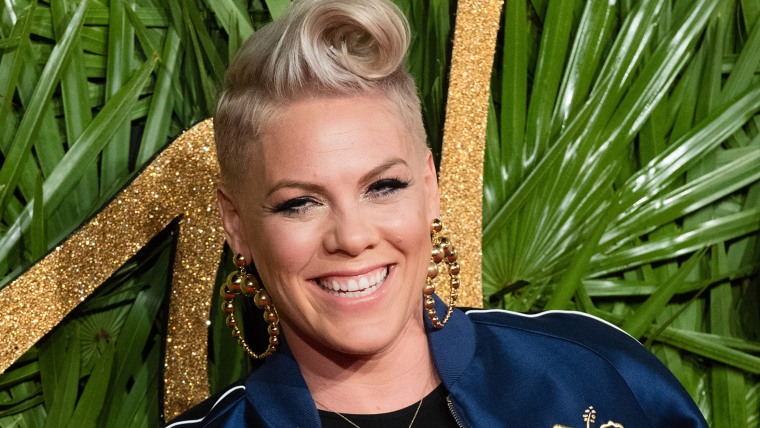 "You must be from LA," she shot back after reading the ridiculous comment. "Well, there are a few people left in the world that choose to age naturally. And I've earned every f------ minute of my 38 years. How you lookin though? Cause I never heard of ya til you put my name in your mouth. I shall call you little purple troll."
But she didn't stop there. While that was all the energy she was willing to devote to the person who slammed her, she decided the topic of aging — visibly, gracefully and defiantly — was worth a few more words.
In another tweet, the "Whenever You Want" performer explained that she believes "it's a blessing to grow old."
"If your face has lines around your eyes and mouth it means you've laughed a lot," she continued. "I pray I look older in 10 years, cause that will mean I'm alive."
Amen!
Pink's response drew applause from many people on Twitter, including Reese Witherspoon.
This is far from the first time Pink has used her platform to clap back at bullies and embrace positivity. In fact, she considers it her standard policy.
"I don't take well to bullying," she explained in a 2015 interview with Entertainment Tonight. "I never have. I'm not a person that will be bullied. I'm not a person that will stand by watching other people bullied."