As James Bond, Pierce Brosnan played a suave super agent who saved the world many times over. But when it comes to actually talking about the weather around the world, well, he's a little less than smooth.
Brosnan, who charmed TODAY anchors on Tuesday while promoting his new movie "No Escape," stepped away from the interview chair at one point and stood in front of the U.S. weather map — hilarity ensued.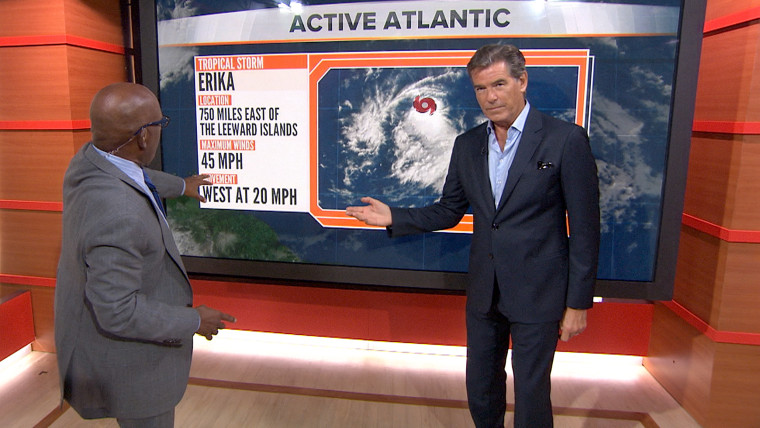 Against a backdrop of the Atlantic Ocean, a startled Brosnan played for time, talking about tsunamis and big swells and clearing areas. Al Roker raced over to lend a hand, and Brosnan asked, "How's Hawaii?"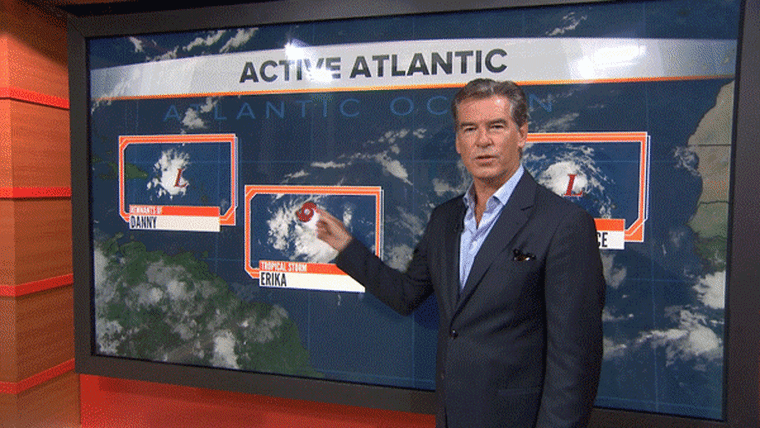 Doing fine, noted Roker, but a tropical storm was heading toward Florida.
Realizing he needed to step back and let the pro handle things, Brosnan gave Roker center stage. And Roker couldn't have been happier.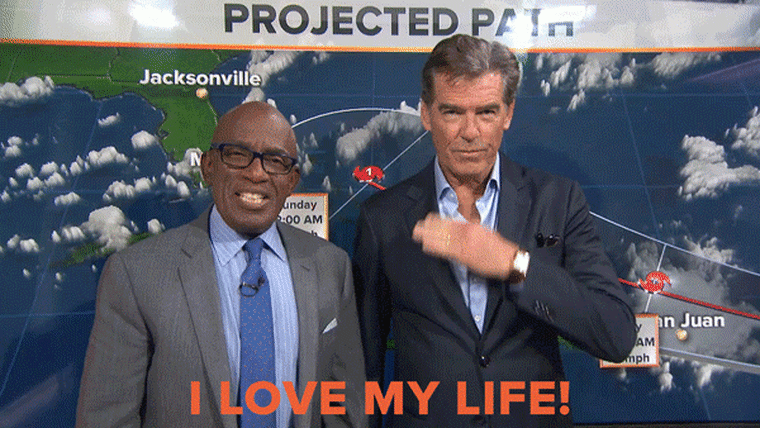 "I just did the weather with James Bond!" he crowed.
Watch the whole thing, and be sure to catch Brosnan speaking a bit more seriously about his new film in the other clips.
"No Escape" opens in theaters on Aug. 26.