Phillip Phillips is best known for his catchy singles and his "American Idol" crown, but Phillips decided to let his fans in on a whole lot more Tuesday morning.
To help celebrate the Orange Room's one-year anniversary, Phillips gave a very special acoustic performance of his hit single "Raging Fire," and then stuck around for a Facebook chat, answering questions about everything from his underwear preference to the one thing he says he would change about himself.
1. Even Phillip Phillips gets starstruck.
This is what happened when Kirsten Dunst crashed his Facebook chat.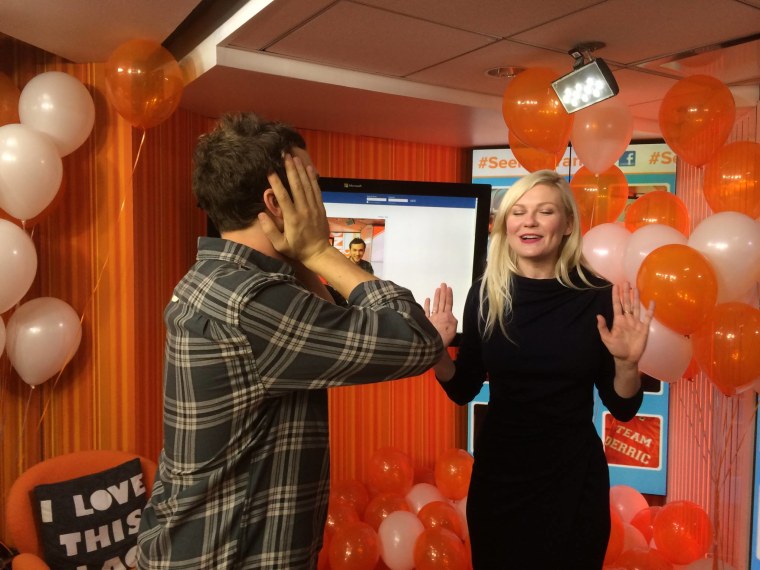 Phillip Phillips: She caught me off guard! She's so nice.
2. When it comes to underwear choice, it's all about convenience.
Brett Lemire: Boxers or briefs?
Phillip Phillips: Whatever is closest to my reach, I guess.
3. A genie wouldn't have much trouble granting him his three wishes.
Candace Barben: If you had three wishes what would they be?
Phillip Phillips: To have an egg sandwich right now, be able to slip 8 hours in of sleep and have a great show tonight.
4. He doesn't mind having the same first and last name.
David Jnr Lemke: Do you hate not having a different first and last name?
Phillip Phillips: It's easy to write.
5. He claims he can belly dance (We'll believe it when we see it).
Bobbi Child: Do you have any hidden talents?
Phillip Phillips: I can belly dance
6. He wishes he was taller.

Lori Stewart: If you could change one thing about yourself, what would that be?
Phillip Phillips: To be a little taller.
7. He's a Georgia Bulldogs fan.
Barbara Robertson Woodard: Orange and White are the best colors. University of Tenn. colors.
Phillip Phillips: Go Dawgs!!!!
Watch the full live stream of the Orange Room anniversary show here: