The private funeral for actor Philip Seymour Hoffman in New York on Friday attracted a host of top-notch screen stars including Meryl Streep, Michelle Williams, Cate Blanchett and Joaquin Phoenix.
Directors Spike Lee and Joel Coen, as well as actors Ethan Hawke, Diane Keaton, Amy Adams, Maya Rudolph, Marisa Tomei, Louis C.K. and Anna Paquin, were also among those seen entering Manhattan's Church of St. Ignatius Loyola.
Hoffman's casket was carried into the church by black-clad pallbearers, and his former partner, Mimi O'Donnell, was photographed carrying the youngest of their three children. Hoffman was found dead in his apartment on Sunday of an apparent heroin overdose at age 46.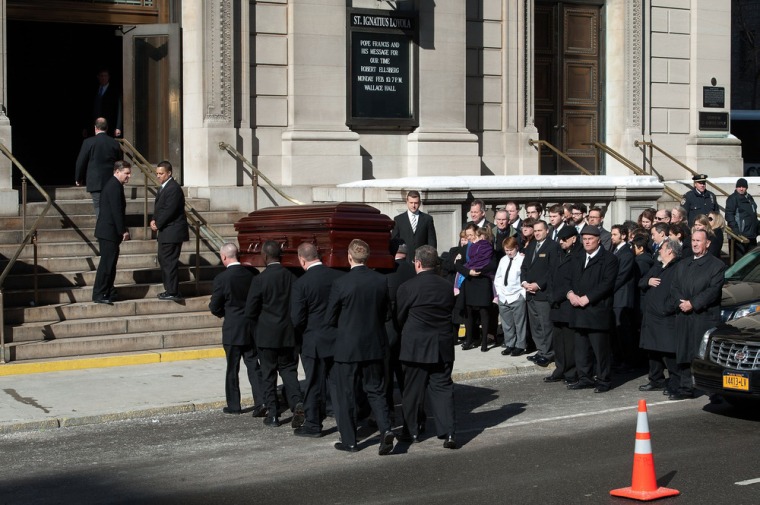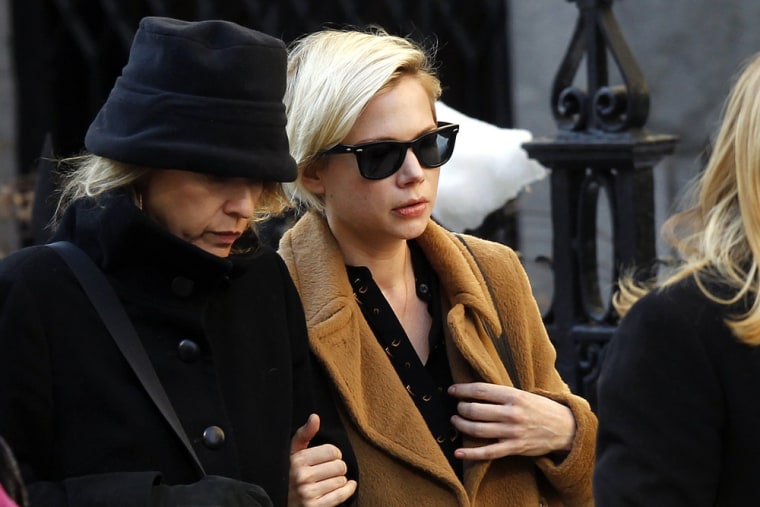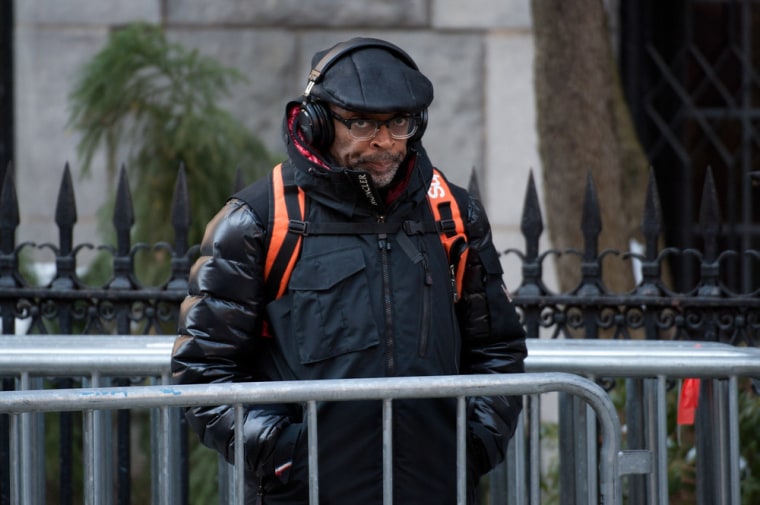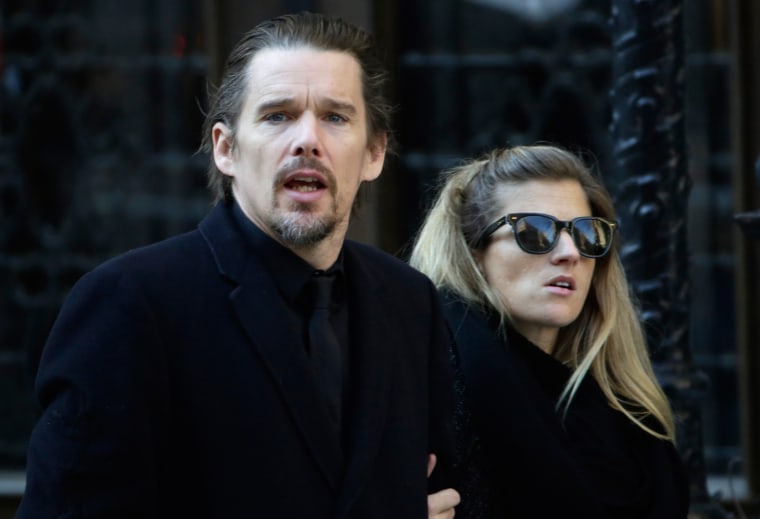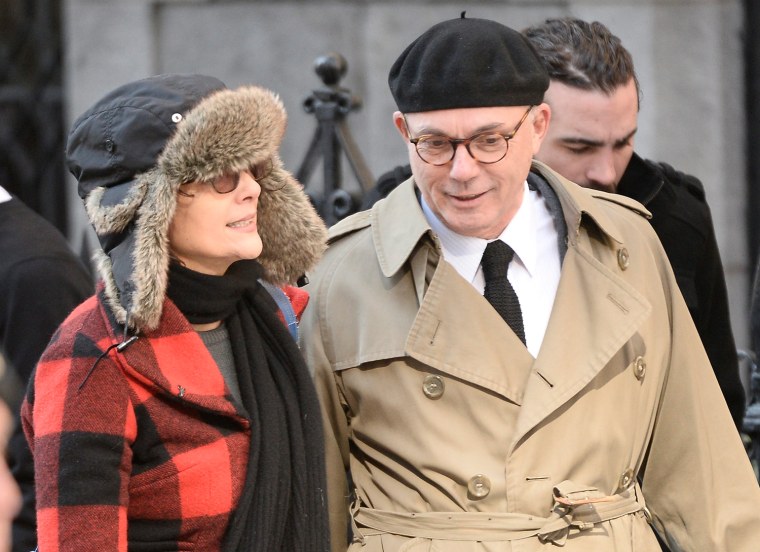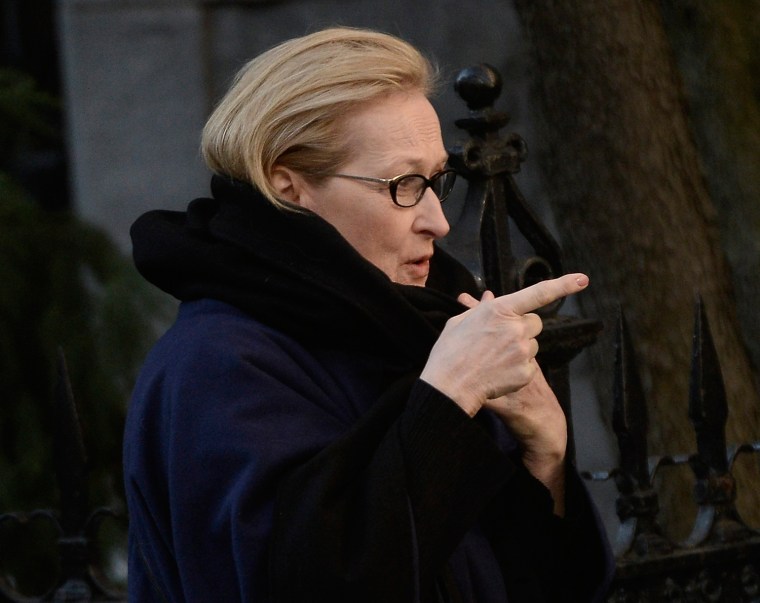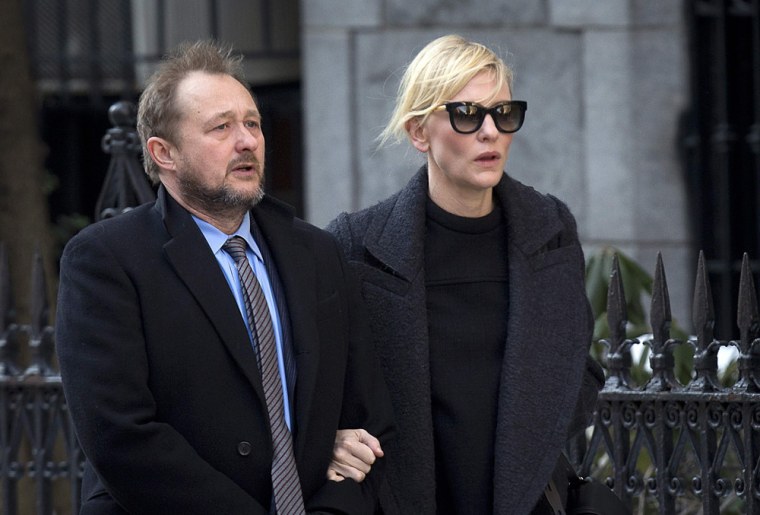 Blanchett, who spoke at the funeral along with director Paul Thomas Anderson, braved the cold in a long black coat as the hearse bearing Hoffman's coffin pulled away from the church on Park Avenue. She declined to comment as tears streamed down her face, Reuters reported.
New York director and screenwriter Amos Poe said the funeral "was beautiful, just like Phil." 
Most of those who attended the funeral had personal ties to Hoffman, The Associated Press reported. He and Blanchett co-starred in "The Talented Mr. Ripley," and Hoffman starred in Lee's "The 25th Hour." Ellen Burstyn and Hoffman were in "Red Dragon," and Hawke co-starred with Hoffman in "Before the Devil Knows You're Dead." John Slattery directed Hoffman in his new film "God's Pocket," and Mike Nichols directed Hoffman on Broadway in "Death of a Salesman." Phoenix shared the screen with Hoffman in "The Master."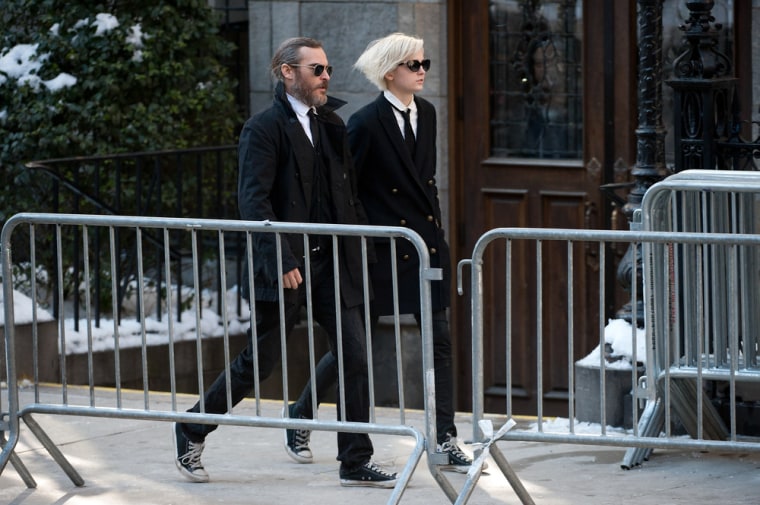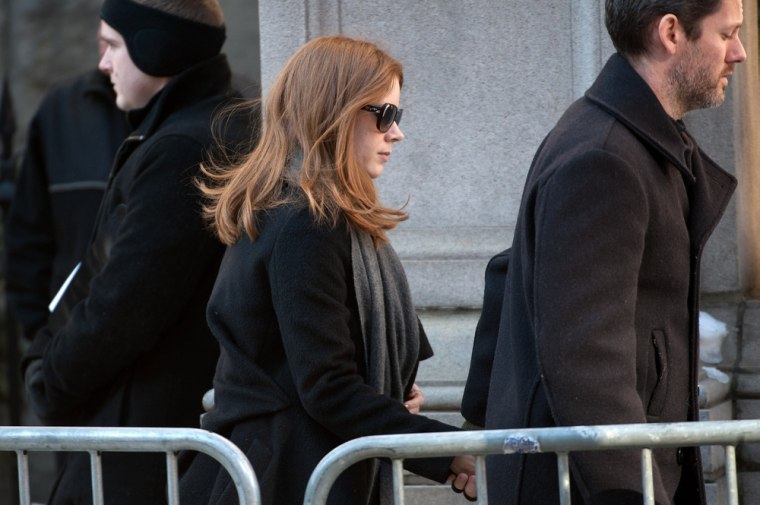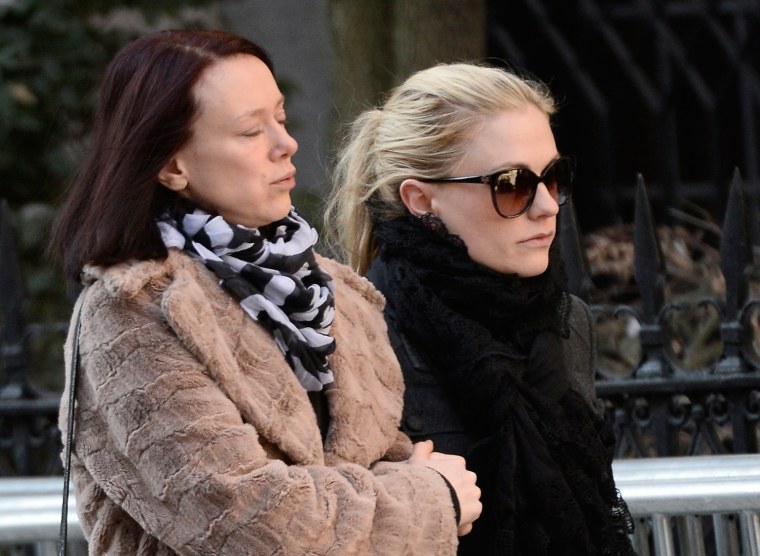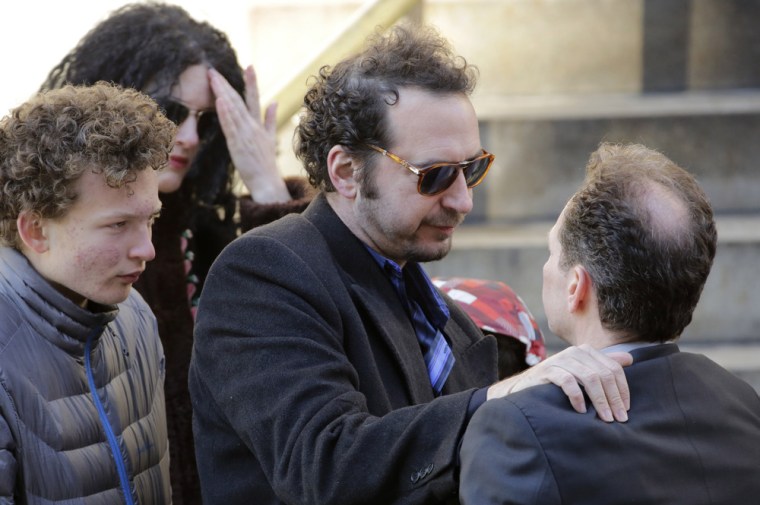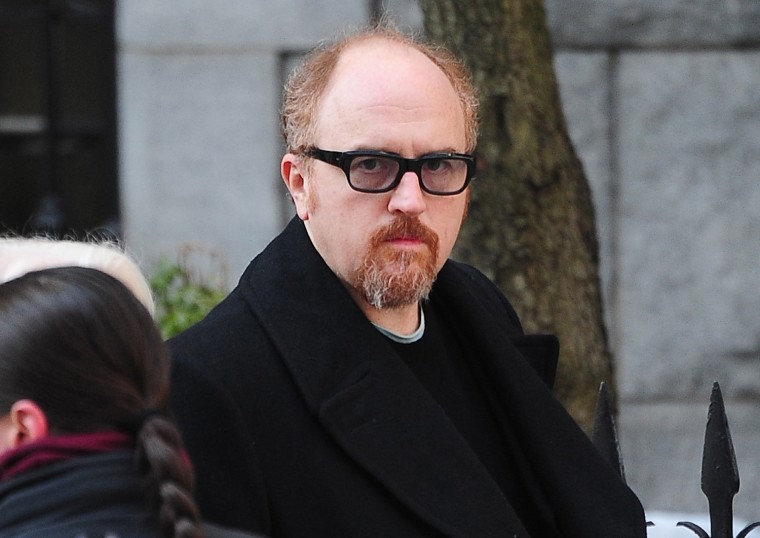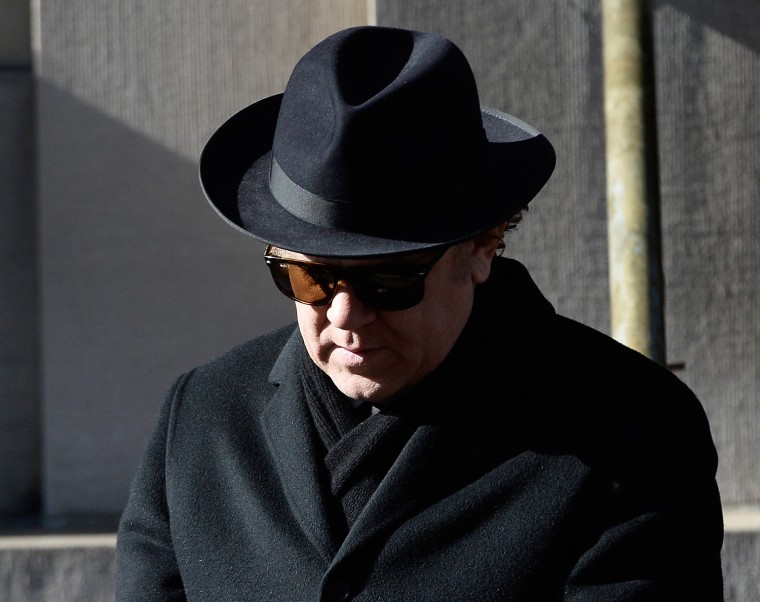 Scores of photographers, camera crews and reporters stood on piles of snow in frigid temperatures across from the church while fans were kept behind a barricade.
"I saw him in 'Long Day's Journey Into Night' and I thought he showed real genius. I am here paying my respects," Mary Catherine Wright told Reuters. Wright, who lives nearby, stood bundled up with tears in her eyes.
"He is remembered by most people for his movie roles, but I think his theater performances were pretty remarkable," she added.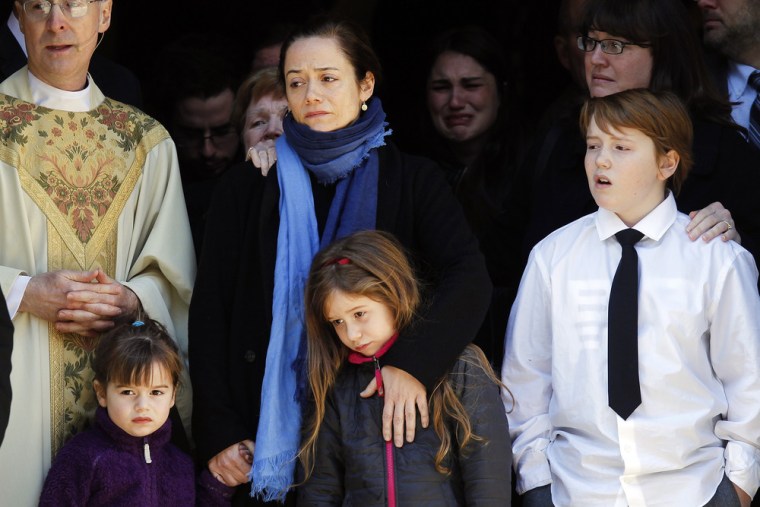 A larger memorial service is being planned for later this month. On Thursday evening, family and close friends gathered for a private wake at the Frank E. Campbell Funeral Home in Manhattan.
— The Associated Press and Reuters contributed to this report.
Oscar-winning actor Philip Seymour Hoffman was found dead in his New York City apartment at the age of 46.