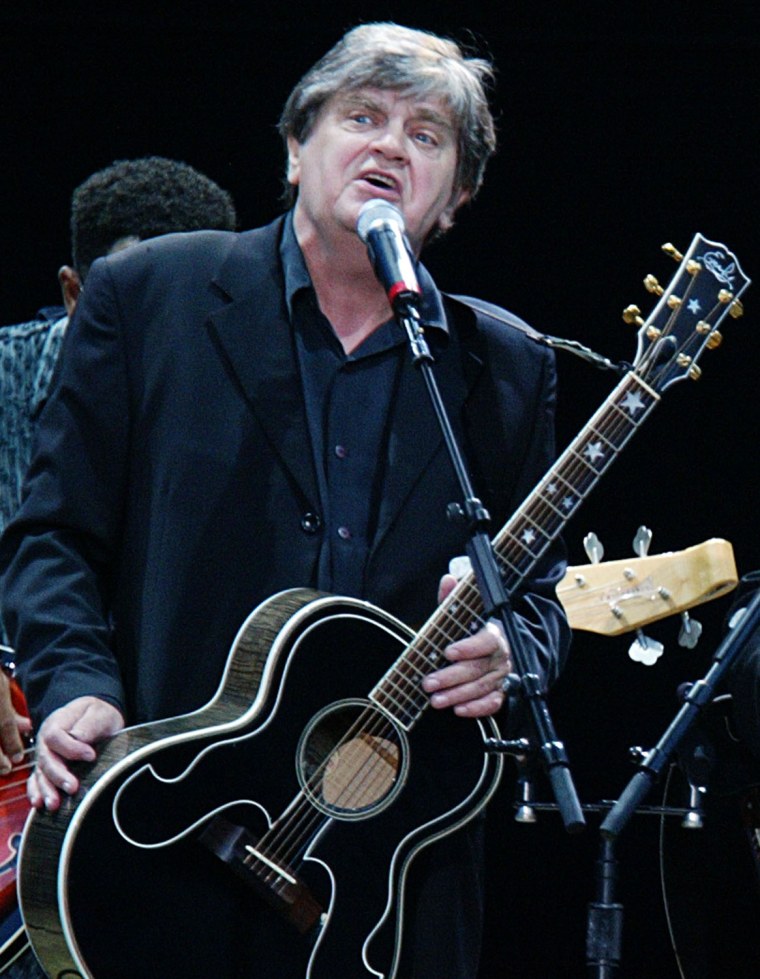 Phil Everly, half of one of the most popular and influential music duos of the 1950s and '60s, the Everly Brothers, died Friday at age 74, family members said.
Jason Everly confirmed to NBC News that his father had died. The Los Angeles Times quoted Everly's wife, Patti, as saying Everly died of chronic obstructive pulmonary disease after decades of smoking. The Times report quoted her as saying, "We are absolutely heartbroken."
At their peak, the Everly Brothers — Phil, who was born in 1939, and Don, who was born in 1937 and survives his younger brother — hit it big in 1957 with "Bye Bye Love."

With its soaring, tight harmonies expressing dejection at lost love in an anomalously chirpy manner, the song reached No. 2 on the Billboard pop charts. It has been covered by dozens of other prominent artists as wide-ranging as Ray Charles, George Harrison, Roy Orbison, Trini Lopez and Simon & Garfunkel.
That was quickly followed by two more monster hits, "Wake Up Little Susie" and "All I Have to Do Is Dream."
Hits in the 1960s included "Cathy's Clown," "When Will I Be Loved" and "Cryin' in the Rain."
Ever since then, the Everly Brothers had been a stalwart on the oldies concert circuit — when health and drug addictions allowed. They broke up and re-formed several times, releasing their last studio album in 1989.
But their decade on top remains one of the leading influences on American popular music, and in 1986, they were among the inaugural class inducted into the Rock and Roll Hall of Fame.
Fans and fellow musicians shared their memories of Everly via social media.