Phil Collins fans, rejoice! The onetime Genesis singer, who went on to have a spectacular solo career in the 1980s and '90s, has told Rolling Stone that he's ready for a comeback.
"I'm no longer officially retired," he said. "The horse is out of the stable and I'm raring to go."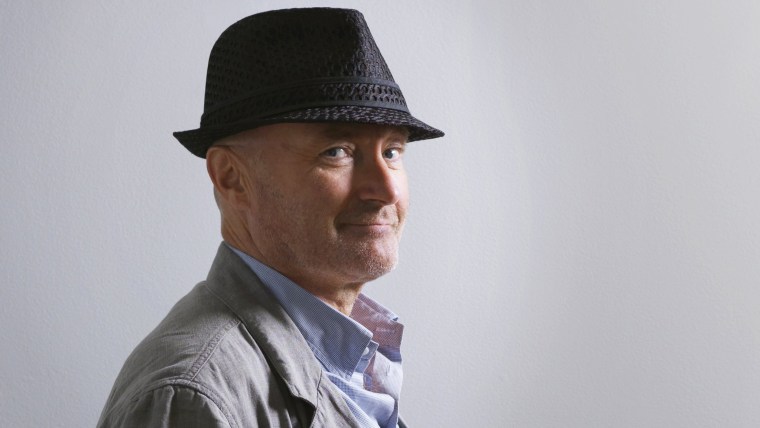 Fans, of course, were thrilled and tweeted out puns as fast as possible:
Collins, 64, first made his name as the drummer for Genesis and then as its lead singer when Peter Gabriel exited the progressive-rock group. He then rode the band's wave of success in the 1980s by fronting such radio friendly hits as "Invisible Touch" and "That's All." But Collins' solo career, which birthed pop classics like "In the Air Tonight" and "Sussudio," made him a top solo act around the world, too.
He released his last album of new material in 2002 ("Testify") and did a slow fade from the public eye when health issues and a new family spurred his retirement. Back in 2000 he lost nearly all the hearing in his left ear, and all the drumming he did on a 2007 Genesis reunion tour led to a dislocated neck vertebra and nerve damage in his hands that prevented him from playing.
Life as a retiree didn't work out in Switzerland; his wife left him in 2008 and took their kids to the U.S. "It left me with a lot of time on my hands to think about what happened," he said, noting that he started drinking and 'it almost killed me."
Now sober for three years, in early 2015 Collins moved to Miami (into Jennifer Lopez's old house!) to be closer to his family. "My kids are now 10 and 14 and they want to see what their dad does," he said.
His health problems continued to plague him, though; he woke up one morning and couldn't move his right foot. A doctor gave him an MRI and he learned "my back and hips were just shot." After surgery, however, he was given the green light to make music again. "He said to me, 'If you want to play drums again, all you have to do is practice.'"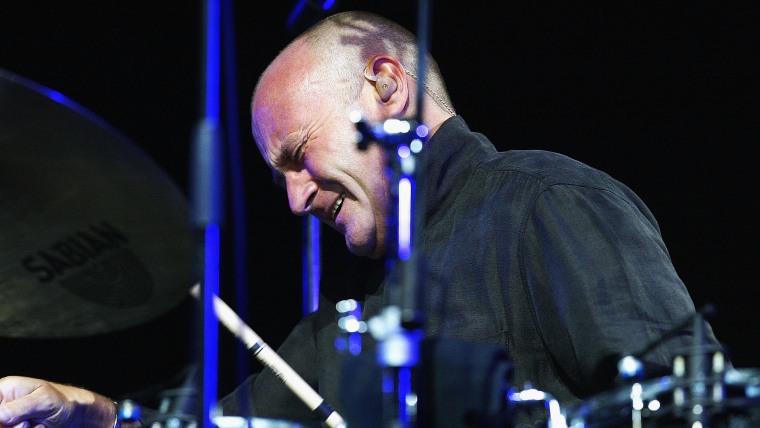 Which brings us to today. Collins is reissuing several of his solo albums, which will include unheard demos and alternate song versions. "We even re-shot all the covers, which was my idea," he noted. And he'll be back in the studio before the end of the year to start recording "My Life in 15 Songs." Then, the road?
"I don't think I want a very long tour," he said. "No matter what happens, I can go out there, play piano and sing. I'm just in a very happy place right now.'"