Maksim Chmerkovskiy took the lead when it came to his romance with his wife, fellow "Dancing with the Stars" pro Peta Murgatroyd.
In a new interview, Murgatroyd shares the story behind their first date — though she doesn't necessarily consider it their "official first date."
"I feel like we didn't actually have an official first date, because ... it was funny, I was just a bit worried about a situation on the second season of 'Dancing with the Stars,'" Murgatroyd, 32, told Health magazine. "And he said, 'Do you want to talk about it over dinner?'"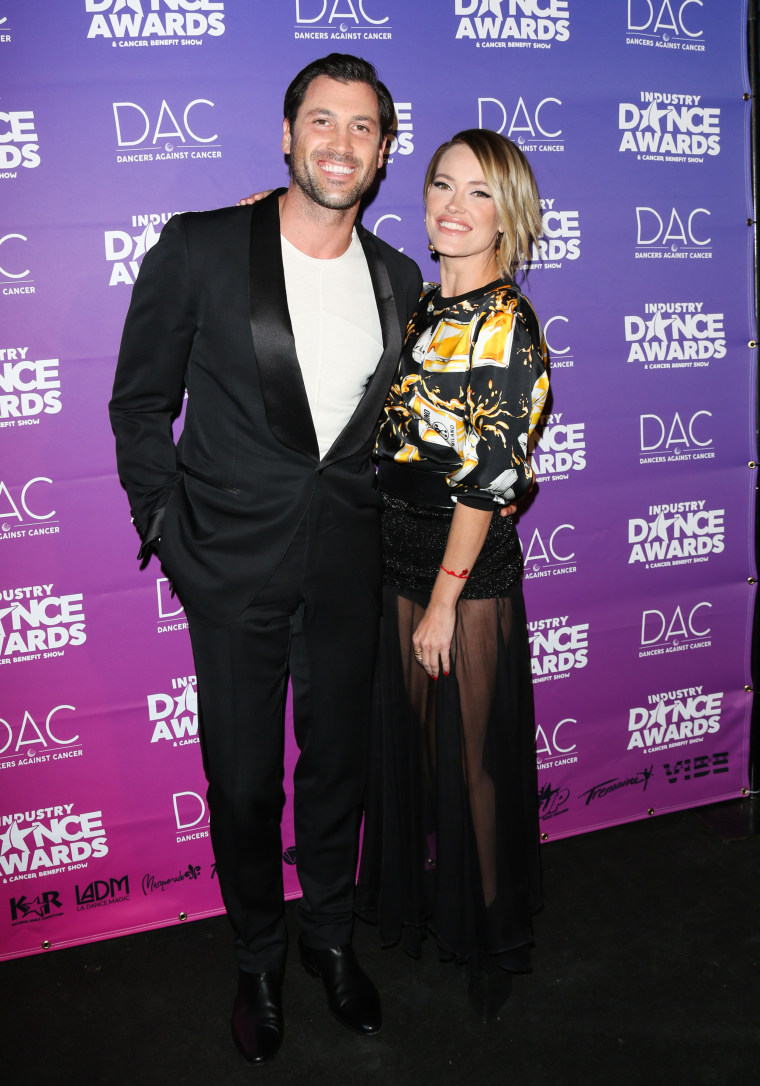 She did. Initially, the New Zealand-born, Australian-raised dancer didn't "think anything of it." But her view changed after Ukrainian-born Maks, 38, picked her up and they dined at a Los Angeles restaurant, surrounded by "fairy lights" and "candles."
"I sat there, and I was like, 'Oh, that's what's happening,'" she said. "We had a little chemistry going, and were kind of flirting, but I didn't know it was like that! So that was kind of our first date. I think we kissed in the car before I left to go back to my apartment. He was a gentleman. He was not at all trying to get me into bed or anything like that. He walked me to my door. He was great."
One year of marriage and a 19-month-old son, Shai, later, her hunky husband is still great. That's why, the wife and mom told Health, that "any alone time means the world to us, where we can grab lunch and then maybe see a movie."
Having a child makes that a challenge.
"With a toddler, you have to carve out time for your husband. I will say that has been something that I've needed to work on, because he has told me at times, 'I don't feel like you're giving me all of you right now,'" she said. "It is such a touchy subject, and I know many couples go through this. When I wake up, my mind is immediately on Shai when it used to be immediately on him. So I definitely had to put myself in his position."
And just like every couple, the dance pros aren't always exactly in sync when it comes to their personalities. "I can be very fiery, but I'm more relaxed than my husband — let me put it that way," said the two-time "DWTS" champ. "He's the complete opposite of me.
"Like, I take my shoes off as soon as I get through the door," she said. "In Australia, we would just be in our neighborhood barefoot, running around the streets, riding our bikes everywhere — barefoot. He is like, 'I can't believe you used to do that.' And when Shai runs around barefoot outside, Maks has a near heart attack every time!"
Still, Murgatroyd said that despite their differences, she and her husband "have come together nicely." Leave it to two dazzling dancers to figure out ways to stay in step.