It's Balki and Larry!
And if those names ring a bell for you, chances are you were a fan of of the wacky '80s-'90s sitcom "Perfect Strangers."
Bronson Pinchot and Mark Linn-Baker, who played distant cousins from different continents on the hit ABC show, recently gave a joint interview — their first in 25 years! — to New York radio station 106.7 Lite FM, who shared the chat on Facebook Live.
Linn-Baker played midwestern American Larry Appleton, while Pinchot played his heavily-accented cousin Balki Bartokomous, a shepherd hailing from an island in eastern Europe.
Balki — whose knowledge of America is gleaned entirely from American television — shows up at the door of Larry's Chicago apartment and, well, hijinks ensue as the cousins share their cultures with each other.
What fan could ever forget Balki's ecstatic "Dance of Joy"?
The buddy show, which aired from 1986 to 1993, never won an Emmy but it did count comedy legend Lucille Ball among its many fans.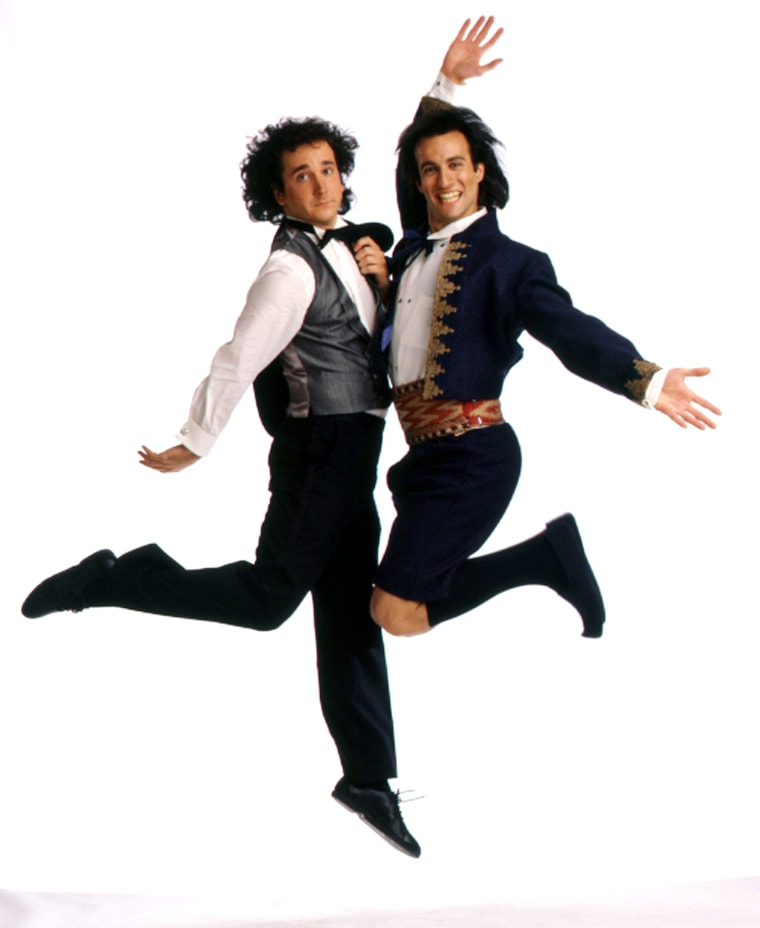 During their laughter-filled chat, Pinchot and Linn-Baker reminisced about hilarious on-set moments, and revealed that they can still finish each other's sentences, which they were able to do from "day one, minute one," says Pinchot.
"The first time I did a comedy without Mark, it was like when they take a person who's sightless and they move the furniture," said the actor. "I was like, 'What? Where's the guy who reads my mind?'"
RELATED: 'Fresh Prince of Bel-Air' reunion! See Alfonso Ribeiro's amazing photo
They also let fans know they're co-headlining at the Chiller Theatre Expo at the Hilton Parsippany in Parsippany, N.J. from Friday through Sunday.
Sounds like fun, but if you'd like to see our Dance of Joy, how about a "Perfect Strangers" reboot?