Peppa Pig is a delightful, popular Nickelodeon TV children's series that first began airing in 2004. But there's one episode that just does not have legs in Australia.
Or rather, maybe it has too many legs. The episode, "Mister Skinny Legs," has been pulled from the airwaves Down Under for the second time because it encourages kids to understand that spiders are friendly and nothing to be scared of.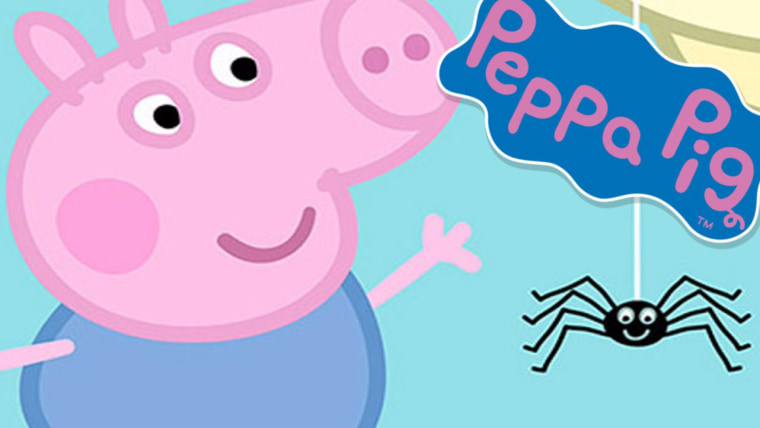 In the episode, which was first pulled in 2012 by Australia's ABC, Daddy Pig tells a scared Peppa that spiders are "very, very small" and "can't hurt you" after Peppa's brother George brings Mister Skinny Legs into her room. The pigs then make pals with the spider and even offer it tea.
Still, even for non-arachnophobes, this is kind of bad advice. True, there are over 35,000 species of spiders all over the world, and only a handful are dangerous to humans — but that doesn't mean it's OK to go get handsy with every eight-legged web-spinner out there.
Here's what to do and not to do if you're bitten by a spider or snake.
Spiders are even more frightening in Australia, where some can be enormous (the huntsman's leg span can be up to a foot wide) and dangerous. According to the Australian Museum, 2,000 people are bitten each year by redback spiders and 40 by funnel web spiders; 12,600 people went to the hospital for spider bites between 2000-13, reports The Guardian.
The episode aired in Australia on August 25 on Nick Jr., and some parents complained. Nickelodeon Australia Management originally told a parent in an email that it would not pull the episode, emphasizing, "The overarching message of the episode is about respecting all creatures."
But once the story made headlines, Nick Jr. said it would take the episode out of rotation.
So while it might not be necessary to have a full nuclear "Annie Hall" reaction to a spider discovered in your home, maybe inviting one over for tea — particularly in Australia — is not the message for children after all.
Follow Randee Dawn on Twitter.