Six years after Michael Jackson's tragic death, acapella group Pentatonix is honoring the King of Pop, and his tremendous catalog of hits.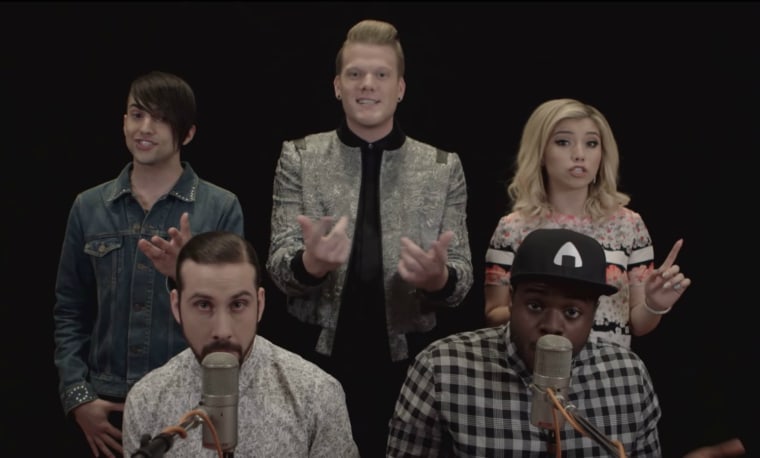 The 6 minute mash-up video titled "Evolution of Michael Jackson" features 25 of Michael Jackson's most popular songs. The medley starts with the Jackson 5's 1969 single "I Want You Back" and continues with snippets of songs all throughout Jackson's career. Favorites include "I'll Be There," "Thriller," "Man In the Mirror," and "Remember the Time."
Ending with the early 90s hit, "Will You Be There?" the video has received more than 3 million views in three days.
No stranger to viral mashups, last February, Pentatonix won a Grammy for their 4-minute arrangement of Daft Punk's "Get Lucky," Celebrate," "Harder, Better, Faster, Stronger" and "One More Time." The band, comprised of five vocalists, won NBC's third season of "The Sing Off" in 2011.