Hallelujah! The holidays are about to get even more harmonious, thanks to Pentatonix.
The Grammy-winning a cappella group hosts "A Pentatonix Christmas Special" Dec. 14 on NBC, and they'll be swinging by TODAY the day before to get everyone in the holiday spirit.
But why wait until then? TODAY.com has a sneak preview from "A Pentatonix Christmas Special" to get you feeling festive right this very minute.
RELATED: Chills! Listen to Pentatonix's cover of 'Hallelujah' from their new Christmas album
Watch as the quintet's members, Avi Kaplan, Scott Hoying, Kirstin Maldonado, Kevin Olusola and Mitch Grassi, perform a soaring rendition of "Joy To The World."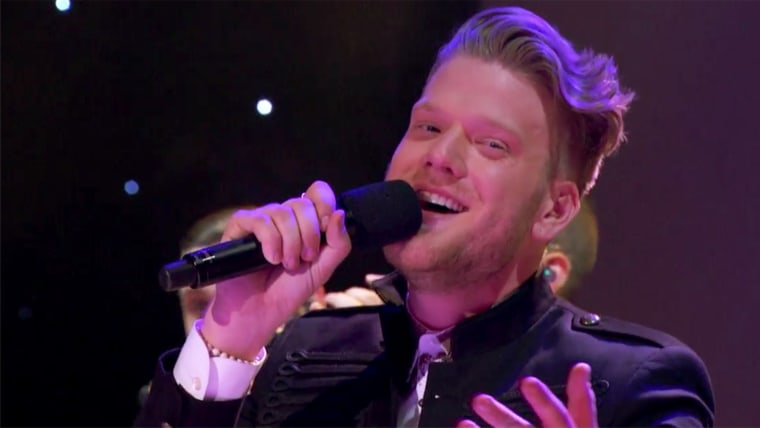 The hourlong special, which also stars Grammy-winning singers Kelly Clarkson and Reba McEntire, finds Pentatonix belting out —and beatboxing along to — holiday and pop classics from the group's third album, "A Pentatonix Christmas," featuring their glorious rendition of Leonard Cohen's classic tune "Hallelujah," and other traditional and modern Christmas songs like Irving Berlin's "White Christmas," Bing Crosby's "I'll Be Home For Christmas" and 'NSYNC's peppy "Merry Christmas, Happy Holidays."
"A Pentatonix Christmas Special" airs Dec. 14 at 8 p.m ET on NBC.