Paul Walker's brother has landed another film role!
After stepping in during "Furious 7,"following the late actor's tragic passing, Cody Walker is going to be back on a big screen near you.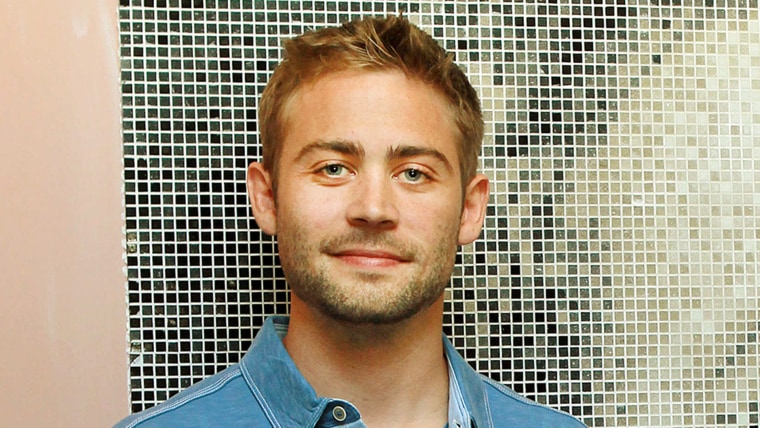 E! News can confirm that the 27-year-old has been cast as a major supporting role in the upcoming Mario Van Peebles-directed flick, "USS Indianapolis: Men of Courage."
Deadline first broke the casting news, and reported that Cody will play a Navy soldier who struggles with surviving both on the ship and off.
Nicholas Cage is slated to star as Captain Charles McVay, the commander who tirelessly worked to keep his men from perishing after a secret mission to deliver parts of the atom bob Little Boy went horribly awry.
Mike Mendelson, Hannibal pictures and Richard Rionda are said to be producing the highly anticipated movie, which tells the true story of the Portland-based heavy cruiser.
MORE: Paul Walker's brother remebers the late actor.
And by all accounts, Cody is as excited as ever to join the period piece, and has been posting a slew of photos from the set of the action-packed film.
Tom Sizemore, Thomas Jane and Matt Lanter are all also attached to the 2016 movie.
Back in early April before "F7" premiered, Cody expressed his apprehension over how the fans would react to him being in the film.
"I haven't seen the film in full. I've seen bits and pieces while working on post-production," he told us in an exclusive interview.
"To be honest, I'm a little nervous to see the completed project from an emotional standpoint. I know it's going to be very emotional. So far, from what I've heard and seen, I think Paul would be proud."
He added, "I want this film to be the best one yet—and the most memorable. A lot of people are going to remember Paul by this movie, and I want it to be worthy."