"Furious 7," the final installment of "The Fast and the Furious" franchise, will soon hit the big screen. But this one is more than another high-speed, action offering.
According to the cast, who carried on with the film following the death of star Paul Walker, it's a true labor of love.
The stars gathered around the movie's family table with TODAY's Natalie Morales to remember the man who was like family to them all.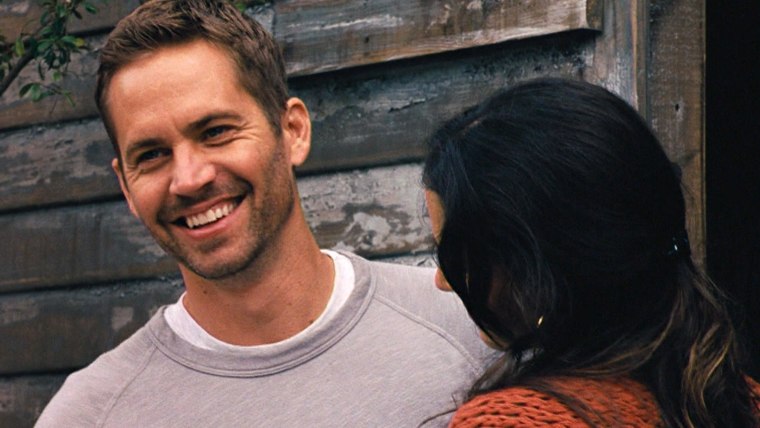 "I don't think it's something any of us will ever get over," Jordana Brewster, who played Walker's wife in the movies, said of the loss. "He was the most wonderful, light, beautiful spirit ever, and he'll be forever missed."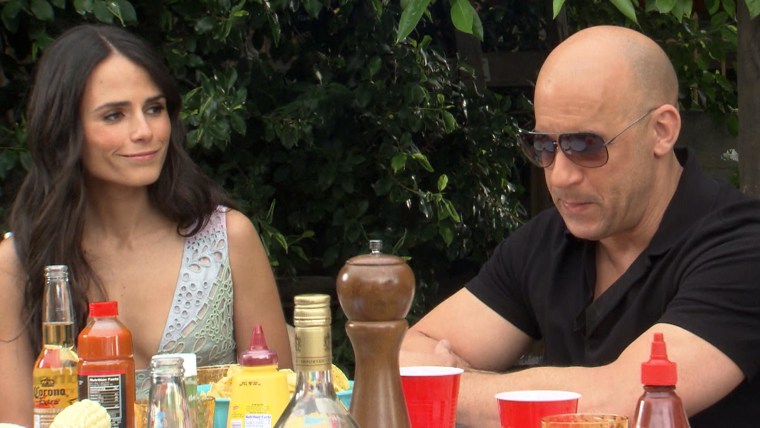 That's why it was so important to everyone involved that the film be completed after Walker's death in 2013.
"We all knew that it was our job to lead the legacy for someone we love, and someone the world loved," said Vin Diesel, who even named his new baby daughter Pauline in honor of his friend. "That's why the ending is as precious as it is."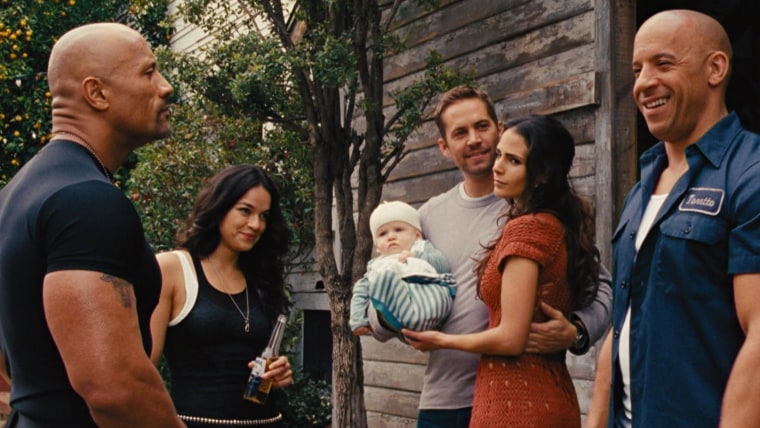 "I don't think [fans] understand how much pressure their love puts us under," Tyrese Gibson added. "Pressure can either bust pipes or make diamonds. We've decided to try our best to allow for the pressure to create diamonds."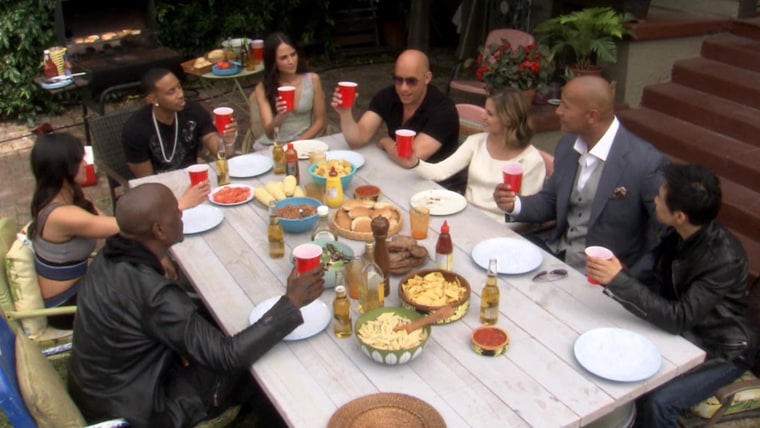 Part of the high-pressure process involved finding a way to finish Walker's scenes, which were only 85 percent complete at the time of his death. For that, they brought in his brothers, Cody and Caleb.
"They were actually on the set with us every day," Gibson explained. "We actually felt like our brother was still with us."
The end result? According to Brewster, it's just perfect.
"When I finally saw the movie, I breathed a huge sigh of relief because it is beautiful, and he's so good in it," she said. "The tribute to [Paul] is so fitting and beautiful, and I am really happy the fans get to see that."
Those fans won't have to wait long. "Furious 7" opens in theaters nationwide April 3.
Follow Ree Hines on Google+.