It's been nearly 49 years since The Beatles released their penultimate album, "Abbey Road," as well as the street-crossing cover that accompanied it.
But it's hard to imagine that many years have really passed after seeing Paul McCartney re-create that iconic stroll on Monday.
The legendary singer-songwriter visited Abbey Road Studios to promote the release of his upcoming record, "Egypt Station," with what was billed as a "secret" performance. But before stepping up to the mic, he stepped across the London street he and John Lennon, George Harrison and Ringo Starr made world famous back in 1969.
This time, rather than wearing a suit and walking barefoot, McCartney went casual, teaming up wine-colored jeans with sandals and socks.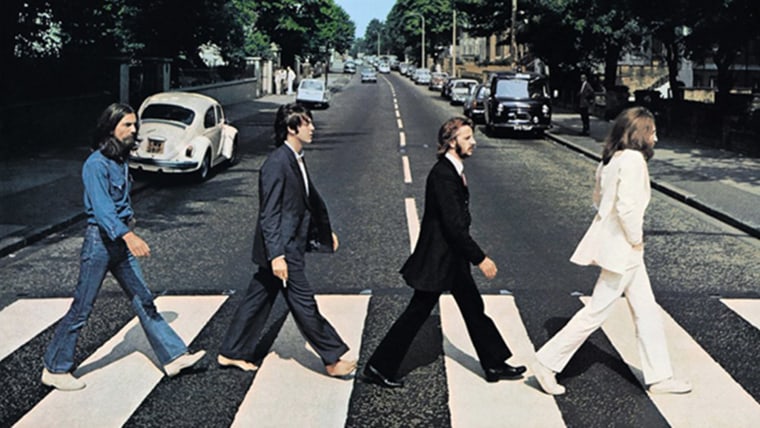 While Monday's walk was a solo event, the rocker brought along a couple of familiar faces for the rest of the outing — daughters Stella and Mary were with him, as was the daughter of another famous rocker, Liv Tyler.
In fact, it was Mary who filmed the fun, sharing another video from the crossing on her own Instagram account and captioning it, "Why did the Beatle cross the Abbey Road?"
And if anyone really wanted an answer to that rhetorical question, it seems to be that this Beatle is making a habit of following in his past footsteps lately.
Just last month, McCartney teamed up "The Late Late Show's" James Corden for an epic edition of Carpool Karaoke, and they made a pit stop at another indelible spot from the band's history — the actual Penny Lane that inspired the hit of the same name.
But at 76 years old, McCartney isn't content to simply look back. In addition to releasing to "Egypt Station" on Sept. 7, he'll kick off a North American and European tour called "Freshen Up" just 10 days later.