Patton Oswalt on Friday marked the one-year anniversary of his wife Michelle McNamara's death by writing a touching tribute to her on his Facebook page.
In the message, which the comedian posted one year almost to the hour that his wife of more than 10 years died, Oswalt recalled the details of that sad day and gave his fans an update on how he and 8-year-old daughter Alice have dealt with McNamara's unexpected death.
"It's awful, but it's not fatal," he began the post. "That's the dispatch I'm sending back from exactly one year into this shadow-slog."
Oswalt recalled dropping off Alice at school on April 21, 2016, and going to his office to work. McNamara, a crime writer and founder of the website True Crime Diary, would die in her sleep that day at the age of 46. It was later revealed that her death was caused by prescription drugs combined with a heart condition that McNamara was not aware of.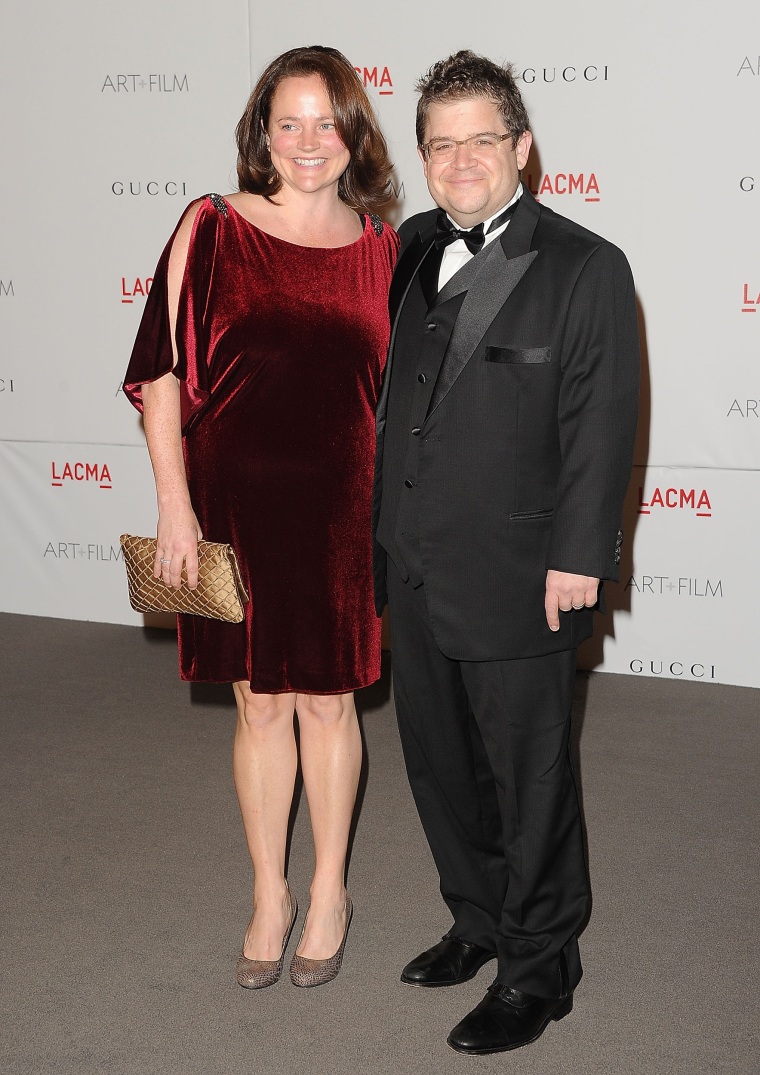 "I came back down into the house and the life I knew was gone," Oswalt wrote. "I'm one year into this new life — one I never even imagined, and I can imagine some pretty pessimistic and dark contingencies, some stomach-freezing 'what ifs.' But not this one. This one had such a flat, un-poetic immediacy."
Oswalt revealed that he'd taken off his wedding ring the night before he posted his message, and would keep it in a special place.
"I couldn't bear removing it since April 21st, 2016. But now it felt obscene," he wrote. "...Removing the ring was removing the last symbol of denial of who I was now, and what my life is, and what my responsibilities are. But it's not fatal."
RELATED: Patton Oswalt shares the difficult challenges of being a single father
Oswalt wrote that he was placing his wedding ring in a box full of "happy stuff" from his relationship with McNamara. The post included photos of the trinket box.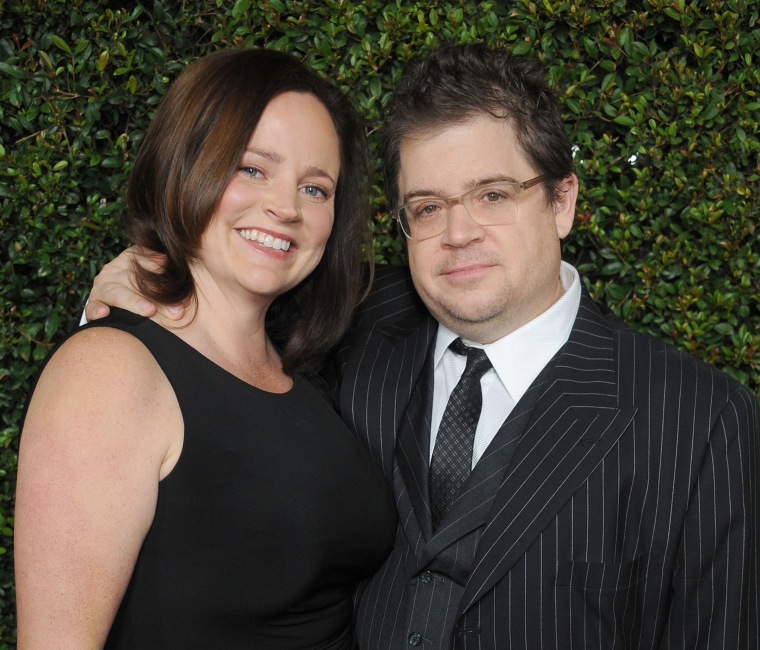 "I'm not making today any sort of dark ritual or painful memorial," he added. "No graveside visit. Those are for when Alice and I have something exciting to say to her. No candle lighting or [balloon] launching. We think of her every day — she's still so tied into our worlds, in a way that's encouraging, and energizing. So why light a flame that will die, or release a balloon that will disappear?"
RELATED: Patton Oswalt mixes grief, humor while talking about late wife on 'Conan'
Still, life as a widower has not been easy for Oswalt.
"The world gazes at you like a hungry but indifferent reptile when you're widowed," he wrote.
He noted that while he still sleeps poorly and has suffered other "combat damage," he's become more patient.
"One year in. Another year starting," he wrote. "It's awful, but it's not fatal."