According to Patton Oswalt, who tragically lost his wife in April, 102 days are all you need to perform miracles.
But spending 102 days in a heavy fog of grief and pain? He's still working on it. Nearly four months after the passing of true-crime writer Michelle McNamara, Oswalt has shared a letter on Facebook that is both funny and moving. In a heartbreaking message to the public, he "thanks" grief, mourns his late wife, praises his daughter and shares his anxiety for the future.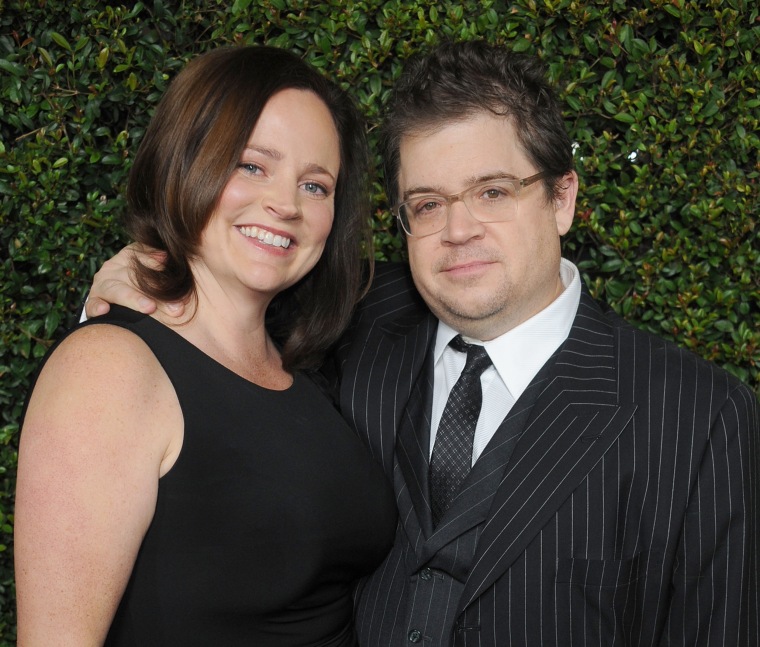 "If you spend 102 days completely focused on ONE thing you can achieve miracles," he wrote Monday night. "Make a film, write a novel, get MMA ripped, kick heroin, learn a language, travel around the world. Fall in love with someone. Get 'em to love you back ... It's 102 days later and I can confidently say I have reached a point where I'm crawling ... Maybe 102 days later I'll be walking."
McNamara, who was best known for her website True Crime Diary, passed away suddenly in her sleep at the age of 46 on April 21. Oswalt said McNamara put "the best parts of her into" their 7-year-old daughter, Alice, "like beautiful music burned onto a CD." While comparing his own experience of loss with Alice's, he wrote that he's been forced to face "years of calcified cynicism and ironic detachment," to witness his daughter's feeling of "despair and joy ... at a purer level."
Oswalt also expressed gratitude for grief, suggesting that it overpowered his depression and instead forced him to look at the bigger picture.
"Thanks, grief. Thanks for making depression look like the buzzing little bully it always was," he wrote. "Depression is the tallest kid in the 4th grade, dinging rubber bands off the back of your head and feeling safe on the playground, knowing that no teacher is coming to help you. But grief? Grief is Jason Statham holding that 4th grade bully's head in a toilet and ... makes depression cower behind you and apologize for being such a d---."
His letter is tinged with sadness, anger and heartbreak, yet shines a light on the kindness of friends, family and strangers during this difficult 102-day period, as well as on his wife's impressive achievements.
RELATED: Patton Oswalt pens moving tribute to late wife, shares their daughter's wisdom
"You will have been shown new levels of humanity and grace and intelligence by your family and friends. They will show up for you, physically and emotionally, in ways which make you take careful note," he wrote.
Oswalt also announced that in addition to his eventual return to comedy, acting and writing, he plans to finish a book his wife had started.
We can't wait to read it.