On the morning of April 21, Michelle McNamara — true-crime writer and wife of actor-comedian Patton Oswalt — died in her sleep at the age of 46.
It was a shocking loss that Oswalt now says "hasn't left a void," but rather "a blast crater."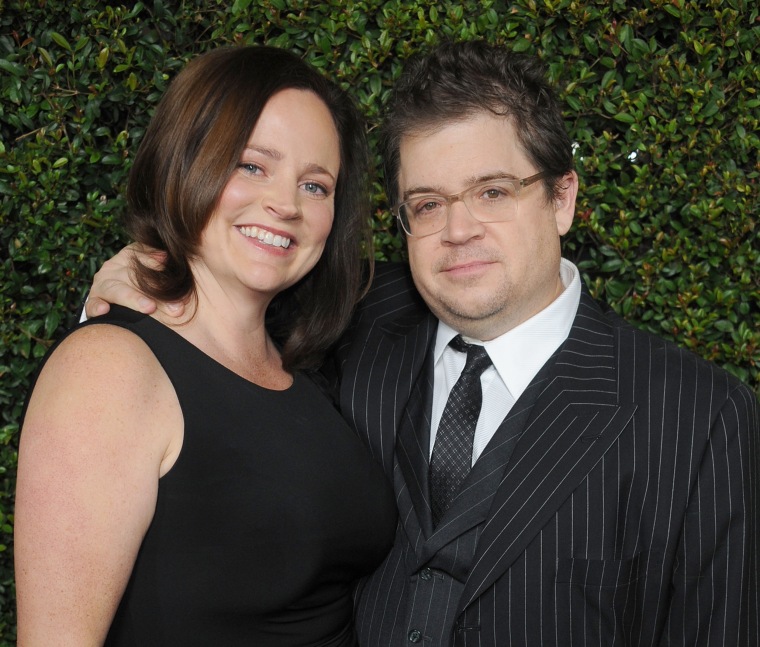 Oswalt is now speaking out about her life and his loss in a heartfelt tribute he's penned for Time.
"The reaction to her passing, the people who are shocked at her senseless absence, is a testament to how she steered her life with joyous, wicked curiosity," he wrote.
And the way he went on at length about her career and accomplishments in the piece is a testament to how much he respected his partner of 13 years. It was more than 400 words into it before he even used the word "I" — and then it was to say "I loved her."
"This is the first time I've been able to use 'I' writing this," he pointed out. "Probably because there hasn't been much of an 'I' since the morning of April 21. There probably won't be for a while. Whatever there is belongs to my daughter — to our daughter. Alice."
MORE: Mom turns grief into way to help others cope with loss
Then he shared a story to truly honor his wife's memory — one that reflects the impact she had on their 7-year-old child.
"Five days after Michelle was gone, Alice and I were half-awake at dawn, after a night of half-sleeping," he recalled. "Alice sat up in bed. Her face was silhouetted in the dawn light of the bedroom windows. I couldn't see her expression. I just heard her voice: 'When your mom dies you're the best memory of her. Everything you do and say is a memory of her.'"
"That was Michelle," he said of the sentiment and of the child she helped raise. "That is Michelle."
Follow Ree Hines on Twitter.