When Patton Oswalt accepted the Emmy for Outstanding Writing for his Netflix stand-up special "Talking for Clapping" last week, it was a career highlight for the actor-comedian.
But it wasn't a moment of real happiness for him.
On Monday night's "Conan," Oswalt explained how the sudden death of his wife, true crime writer Michelle McNamara, has changed his perspective on all of that.
RELATED: Patton Oswalt pens moving tribute to late wife, shares their daughter's wisdom
"Obviously, I'm happy to have won an Emmy, but it's very abstract," he said. "It's the flavor of happiness, but there's no calories or nutrition there. It's like it tastes like (it), but there's nothing."
And he knows that because he has clear memories of what the real thing feels like.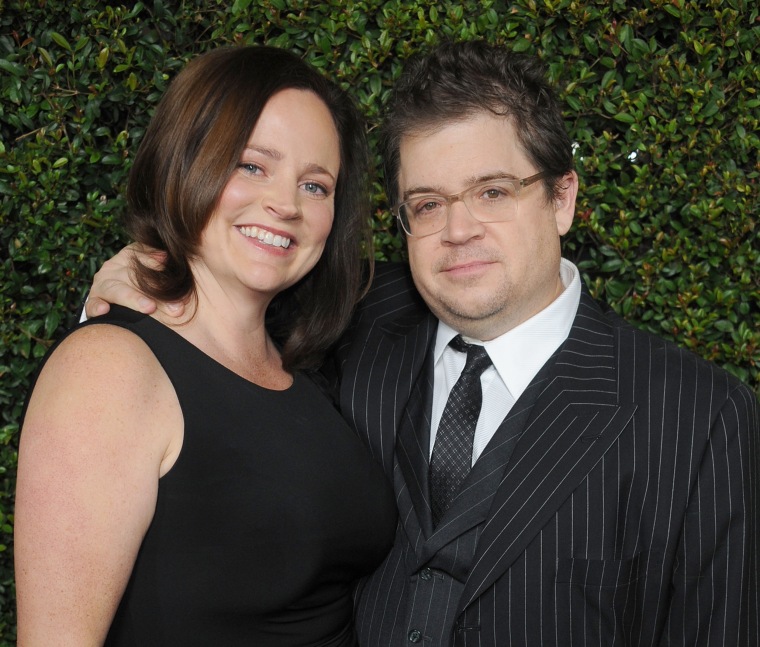 "Watching a bad movie with (my wife) or fussing about what we're going to pack for our daughter, like if we were going to go on a trip or a plane, that was happiness," he explained.
"That's what it actually felt like, for real. It just feels like, for a long time, I'm just going to have the flavor of happiness."
Still, even in the midst of grief, he knows he's likely to find genuine joy again, and he recognizes that as the one "silver lining" in his loss.
"I will actually know real happiness again if I run into it again, based on what I experienced with her," Oswalt said. "I now have this real living memory of that."
RELATED: Patton Oswalt's powerful account of grief after loss of beloved wife
But he credits McNamara with much more than that. She was the focus of his acceptance speech at the Emmys, because he believes she changed the direction of his life and career.
"I was a different, better person having met her and spent a life with her," he said of her influence. "She was the reason that my comedy got better, to get me to the point where someone would consider me for an Emmy."
Follow Ree Hines on Twitter.