Michelle McNamara, the late wife of comedian Patton Oswalt, may have found her killer.
Just two months after the posthumous publication of "I'll Be Gone in the Dark," McNamara's bestselling true crime book about the Golden State Killer, authorities have revealed that former California police officer Joseph James DeAngelo, 72, was arrested overnight in Sacramento on murder charges related to the cold case.
After hearing the news, an emotional Oswalt, 49, spent much of Wednesday on social media celebrating that McNamara's years of hard work may have paid off. "I hope you got him, Michelle," he tweeted. "I hope THEY got him."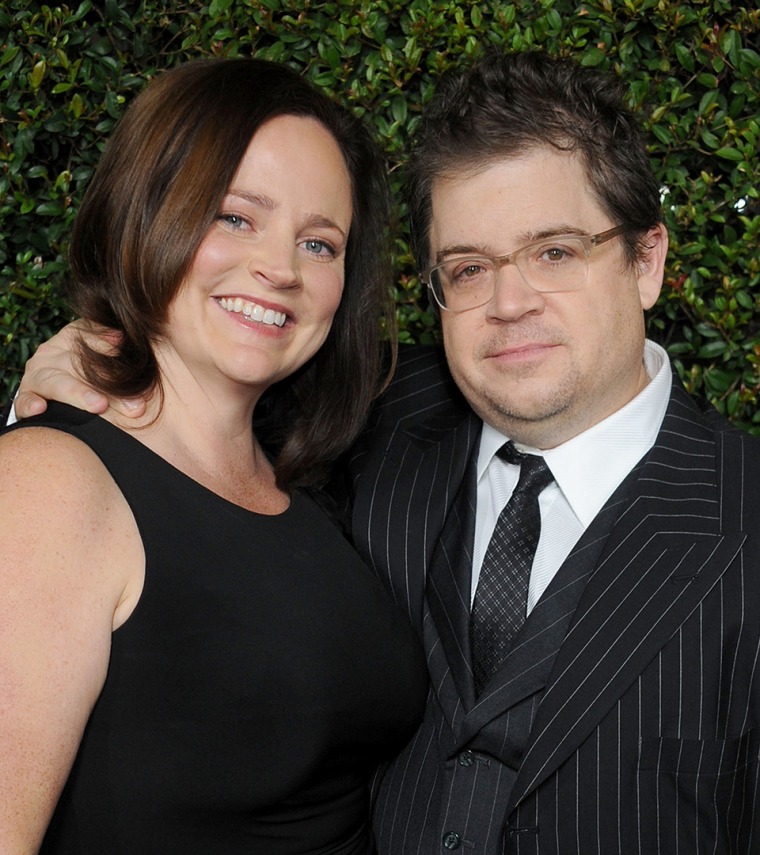 After McNamara died unexpectedly in her sleep in April 2016, Oswalt collaborated with a researcher and journalist to finish her book about the serial rapist and murderer believed to have killed at least 12 people and raped at least 45 people throughout California in the 1970s and 1980s.
The book debuted at No. 1 on the New York Times bestseller list, and now many of McNamara's readers are crediting her with helping to renew interest in the case — and to catch a killer.
"She would be beyond excited about this. I think this is the definition of 'bittersweet,'" Oswalt wrote of McNamara, who began researching her book in 2013 and worked on it until her death.
"She kept coming at him," he proudly tweeted about her dogged determination to bring the killer to justice.
The "A.P. Bio" star also told fans what made Wednesday's arrest all the more exciting is that it came just as filming begins on a new documentary based on his late wife's book.
"First day of filming on the documentary was yesterday's book event in Naperville," he tweeted. "All of (McNamara's) family was there. Ended with me saying, 'He's running out of time.' And now all of this. Surreal."