Maybe it's Ian McKellen's "Magneto" personality. Or Patrick Stewart's "X" factor. We may never know what draws these two actors together, but on Wednesday night the bromance between the "X-Men" co-stars/BFFs stepped up a notch as the pair shared a smooch on the lips.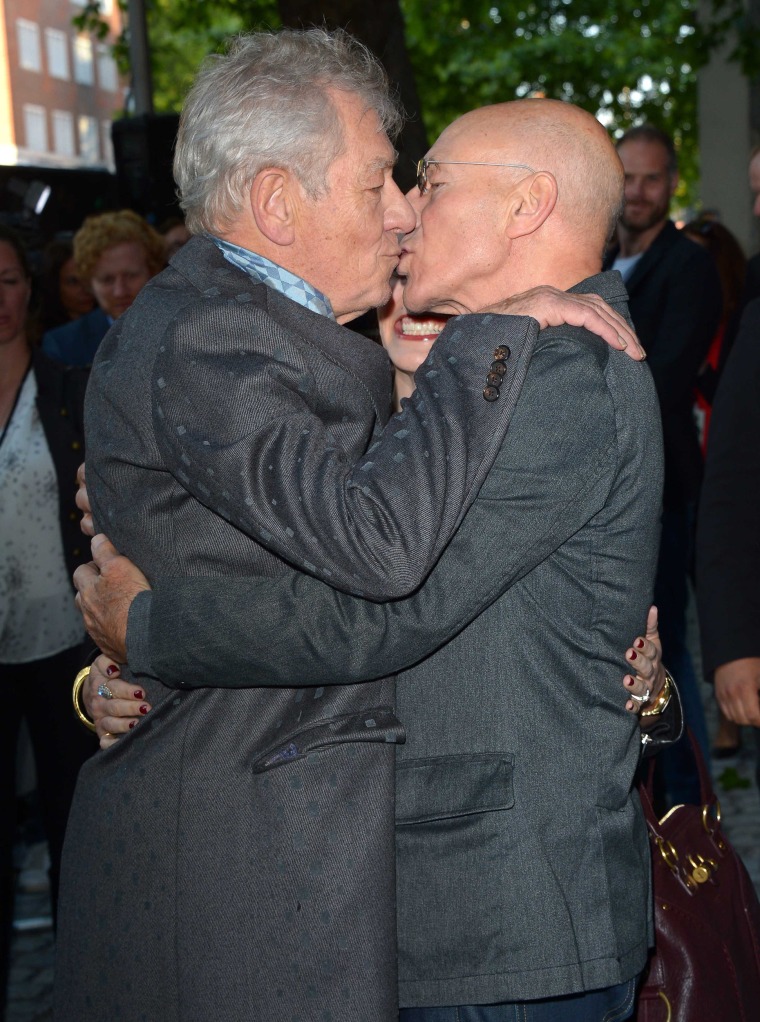 Both were on the red carpet to celebrate the premiere of McKellen's new film "Mr. Holmes."
Fans who've been following them, however, won't be surprised at the affection the pair show. In May, Stewart tweeted this in honor of McKellen's 76th birthday:
But they've been posting images of their good times for years, like these from 2013 and 2014 when the pair were appearing on Broadway together in two plays:
And in time for the Super Bowl they showed they were sports-loving fans ... but of a different sport:
Plus, McKellen officiated at Stewart's 2013 wedding and they've had a rollicking time together on shows like "Late Night With Seth Meyers."
So let's hear it for the ongoing bromance: Long may it (and both actors) reign!