The McDream is over, "Grey's Anatomy" fans. (Also, spoiler alert!)
Though show creator Shonda Rhimes has said, "Everyone thinks I kill everybody — and I don't," the fact is that, on Thursday night's episode, Patrick Dempsey's Dr. Derek Shepherd (a lead character since the show's debut in 2005), breathed his last.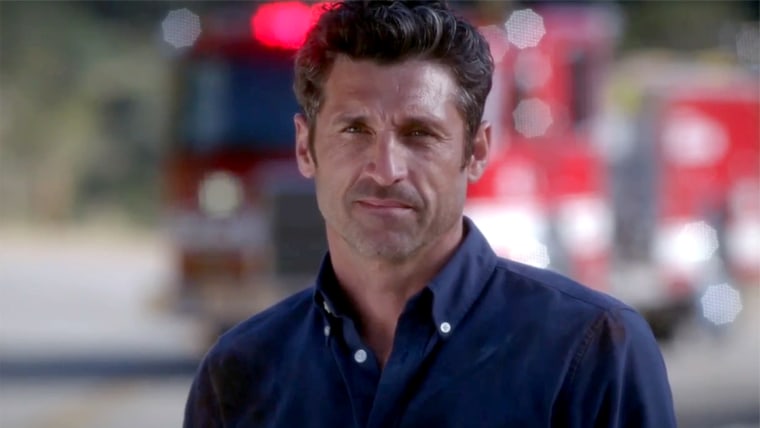 After being hit by a car in a McShocker moment, Dr. Shepherd was left on life support, leaving his wife, the titular Dr. Meredith Grey (Ellen Pompeo), to decide whether to take him off the machines. She did, and he passed away (complete with his own obituary in People).
"Derek Shepherd is and will always be an incredibly important character — for Meredith, for me and for the fans," said Rhimes in a statement. "I absolutely never imagined saying goodbye to our McDreamy. Patrick Dempsey's performance shaped Derek in a way that I know we both hope became a meaningful example — happy, sad, romantic, painful and always true — of what young women should demand from modern love. His loss will be felt by all.
"Now, Meredith and the entire 'Grey's Anatomy' family are about to enter uncharted territory as we head into this new chapter of her life. The possibilities for what may come are endless. As Ellis Grey would say: The carousel never stops turning," she added.
Naturally, fans went bananas on social media.
One fan, "Unbreakable's" Ellie Kemper, chimed in while co-hosting TODAY's Take Friday. "That's insane! Am I wrong? ... Nobody saw that coming. Fans are up in arms."
The thing is, Dempsey's contract hasn't expired — he's still got a year to go. But he'd been rumored to be exiting for some time; this past season his character spent a lot of time in Washington, D.C.
Just before the final episode an Entertainment Weekly article about his exit leaked.
Dempsey told EW that he was OK about departing. "It was just a natural progression with the way the story was unfolding," he said. "This was obviously the right time."
That said, he was "still processing it," he said. "This is part of the mourning process, the post-'Grey's' experience."
Shepherd's exit is far from the first shocking departure from the show, however. There's also been:
George O'Malley (T.R. Knight) — Hit by a bus, died in surgery.
Denny Duquette Jr. (Jeffrey Dean Morgan) — Blood clot.
Mark Sloan (Eric Dane) — Taken off life support after a plane crash.
Dylan Young (Kyle Chandler) — Bomb.
Susan Grey (Mare Winningham) — Hiccups. Yes, hiccups.
And what feels like countless others.
Still, this may not be the final moments Dempsey has on the show. According to Variety (whose staffers took a break from work to watch the episode air) reported that ABC will air a special two-hour "Grey's" on April 30, which appears to be a farewell to his character, and will undoubtedly include flashbacks.
Watch the promo below.