It's been 20 years since Disney's remake of "The Parent Trap" made Lindsay Lohan a star, and charmed audiences all over again with the story of twins separated at birth who scheme to reunite their estranged parents.
To celebrate, we caught up with two of the movie's most memorable cast members: Lisa Ann Walter (Chessy) and Elaine Hendrix (Meredith Blake), who are real-life best friends; in fact, they go together like Oreos and peanut butter.
The pair shared warm memories of working with Lohan, who was just 12 years old when she did double duty, playing both Hallie Parker and Annie James.
Walter said the young actress was "super talented in terms of how to work a set and really, really dear and sweet."
"Like, 'please and thank you' to everybody," she added. "A lot of kid actors don't do that. They act spoiled. They act like they believe what Grandma, and Mom and everybody in their family always told them, that they were special, and they act like it on set. She was never like that. When she came in and out of the makeup room, it was always 'Thank you so much.' And she hugged everybody. And she was so grateful for the experience and a delight to be around."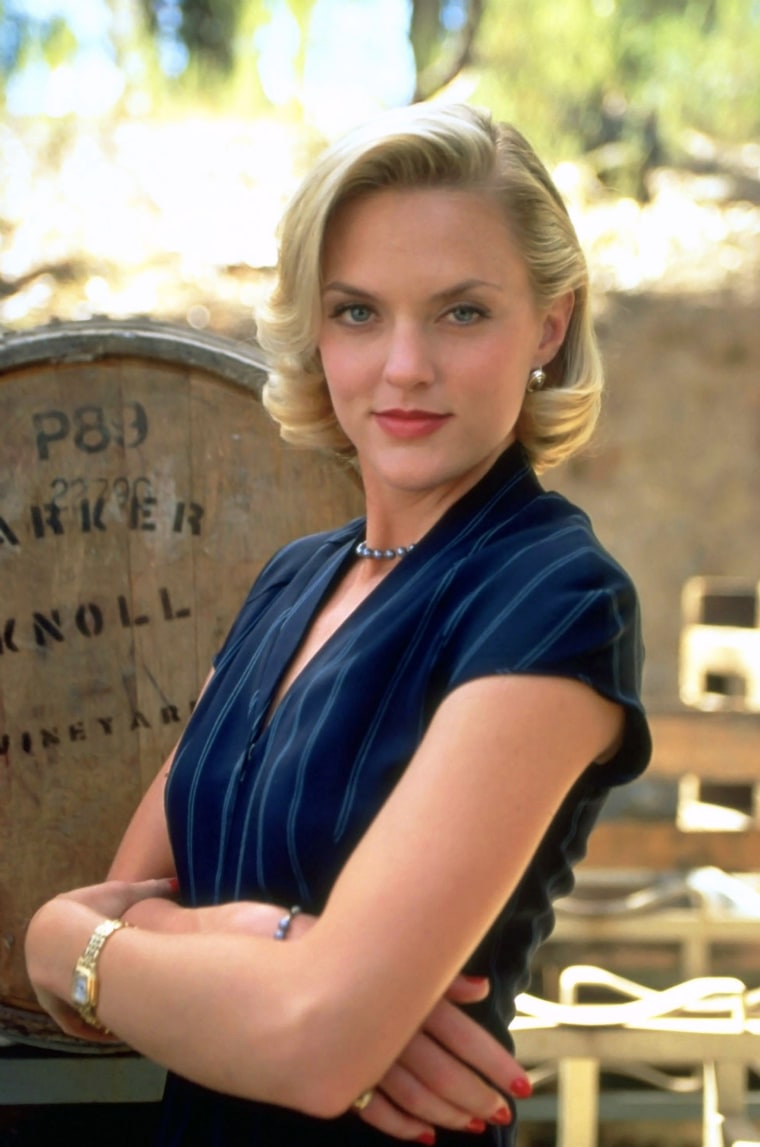 Walter said that the biggest challenge was filming Lohan in both roles at a time when computer-generated imagery wasn't as sophisticated as it is now.
"CGI has grown where it's not so painstaking," she said. "But then, they were sort of the groundbreakers for how to shoot those twins where they did everything with Lindsay on one side and her double on the other and then flipped it. So we did everything twice. So Elaine and I, part of the reason we became best friends on that set is we spent a lot of time creating fun for ourselves back in the trailers while we waited for setups to happen."
Of course, the duo's on-screen relationship was far less affectionate: Walter played the devoted, loving housekeeper who worked for the twins' dad, Nick Parker (Dennis Quaid), while Hendrix played Nick's villainous fiancee.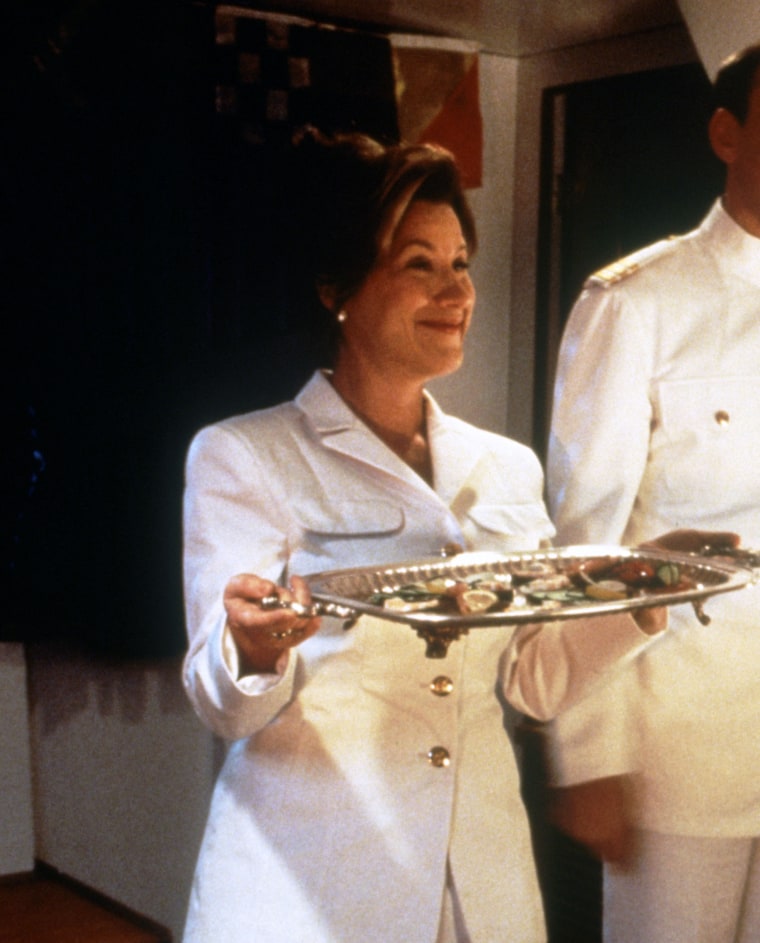 In one scene, Hallie and Annie attempt to sabotage Nick and Meredith's romance with a series of pranks during a family camping trip, planting rocks in her backpack and placing a lizard on her head. While they succeed in scaring off her character, Hendrix said she was unfazed while filming it.
"In real life I'm a total outdoorsy girl," she said. "I grew up in East Tennessee in the foothills of the Smoky Mountains, so I love camping. I love animals. If a lizard crawled on my head, I would be thrilled. So all of that actually was acting for me. I had to act like I was having trouble walking down a log. I had to act like the backpack was heavy. I had to act like, 'Oh, this is so hard going over the rocks.' No. It was all easy."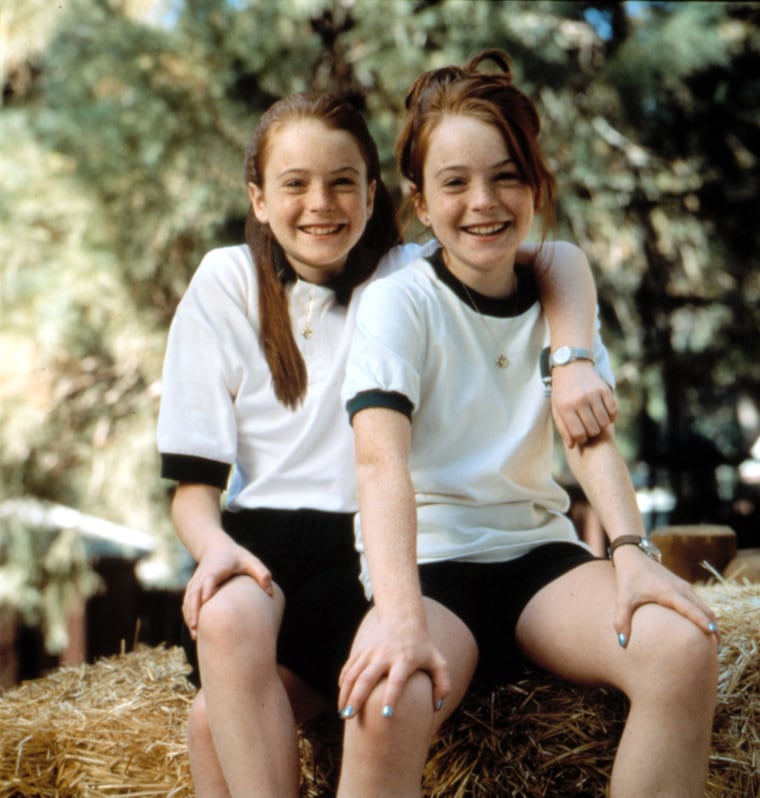 And as for how that lizard scene was filmed, she said, "I like to think that people want to keep some movie magic romance happening. And so I always say, 'Listen, there's a real lizard, there's a toy lizard, and there's a computer lizard in that whole sequence. Go back and watch and see if you can figure it out.'"
One of the movie's other joys was working with the late Natasha Richardson, who played the twins' mother, Elizabeth James.
"The stuff that I had with her was amazing and fun," said Walter. "She just joked all the time and she was super in love with her husband (Liam Neeson)."
"She would just swoon and say, 'My Liam," Hendrix added. "If you walked by her trailer, she would swing the door open and, if it was in the evening, she'd have a glass of wine and say, 'Come in for a gossip,'" Walter said. "She'd get you to come into her trailer and hang out. She was just the sweetest, kindest person. Everybody in that cast was kind and nice, and I stayed friends with. I mean obviously, (Hendrix) is not only my best friend, but I officially adopted her this year as my sister."