Pamela Anderson running down the beach in slow motion — it's one of the most memorable scenes from '90s TV. And that's why it was so perfect for a nostalgic Halloween send-up on TODAY in 2013.
On Monday, Anderson visited TODAY and looked back at the "Baywatch" laughs.
"Matt [Lauer], he's sexy in a red swimsuit! I've seen that," she said. "You know you've made it when you're a Halloween costume."
Lauer did his best Anderson impersonation on the show, from his swimwear to his flowing blond locks.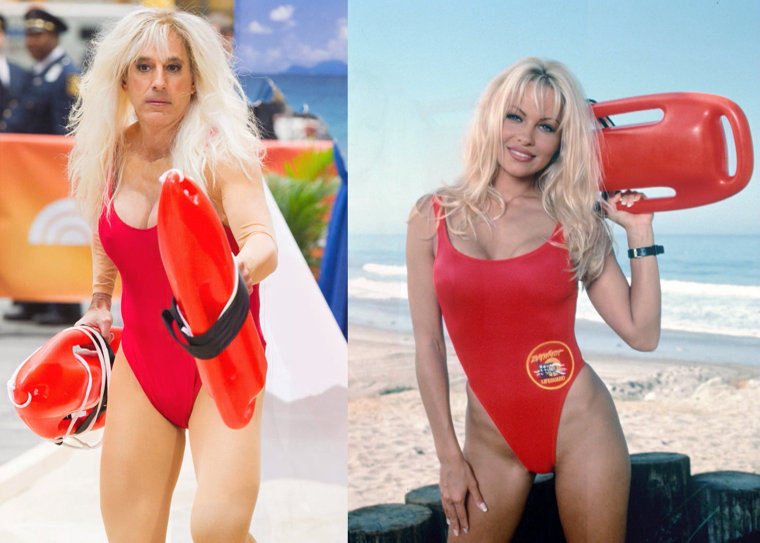 "It kind of looks like me now," she said looking at the footage.
But TODAY's Willie Geist would hear of it. "I'm going to give you a lot more credit than that," he shot back.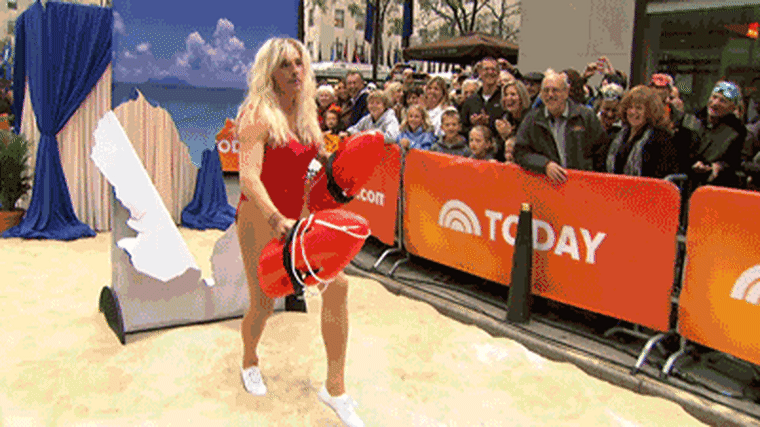 Of course, Geist was in on the act back in 2013, too. He channeled his inner David Hasselhoff (with "a very furry chest") to play opposite Lauer's Anderson — alongside guest and former "Baywatch" star Carmen Electra.
"You looked ... better," she told Geist after a very well-considered pause.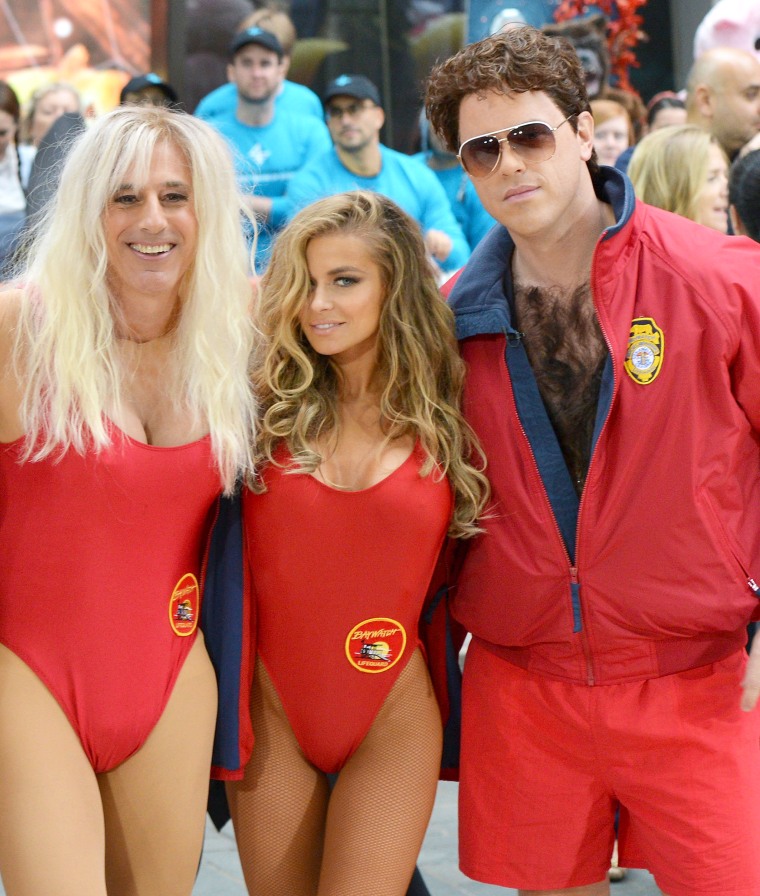 It's the retro love for "Baywatch," which originally ran from 1989 to 2001, that made it all so much fun. And that's the same reason the upcoming "Baywatch" movie is getting so much buzz.
"I think the charm of it was that it was of-the-times television," Anderson said. "I don't like remakes. Let's think of new things to put in movies."
Check out the full interview to learn about her life, her new book and her teenage boys — who she calls "perfect gentlemen, considering the gene pool!"