Pamela Anderson channeled her unforgettable "Baywatch" character, C.J. Parker, with a bold look at the premiere of her Netflix documentary, "Pamela, a Love Story." 
The 55-year-old actor wowed as she posed for pictures at the Los Angeles event on Jan. 30.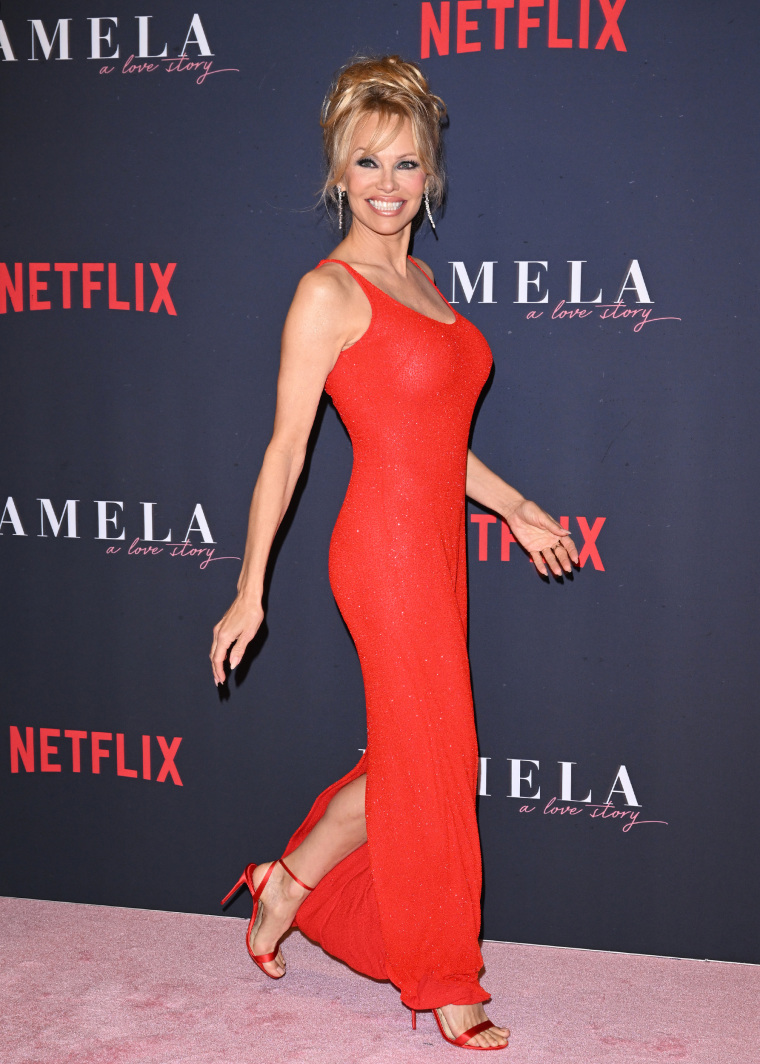 She donned a sleek scarlet dress that resembled the iconic red swimsuit her "Baywatch" character constantly wore while jogging down the beach.
Anderson paired the dress with matching candy-apple-red heels and a tousled updo. 
Her dress was designed by Naeem Khan, according to Harper's Bazaar, and included beaded details and a scooped neckline. 
At the premiere, Anderson walked the red carpet alongside her sons, Brandon Thomas Lee, 26, and Dylan Jagger Lee, 25, whom she shares with ex-husband Tommy Lee.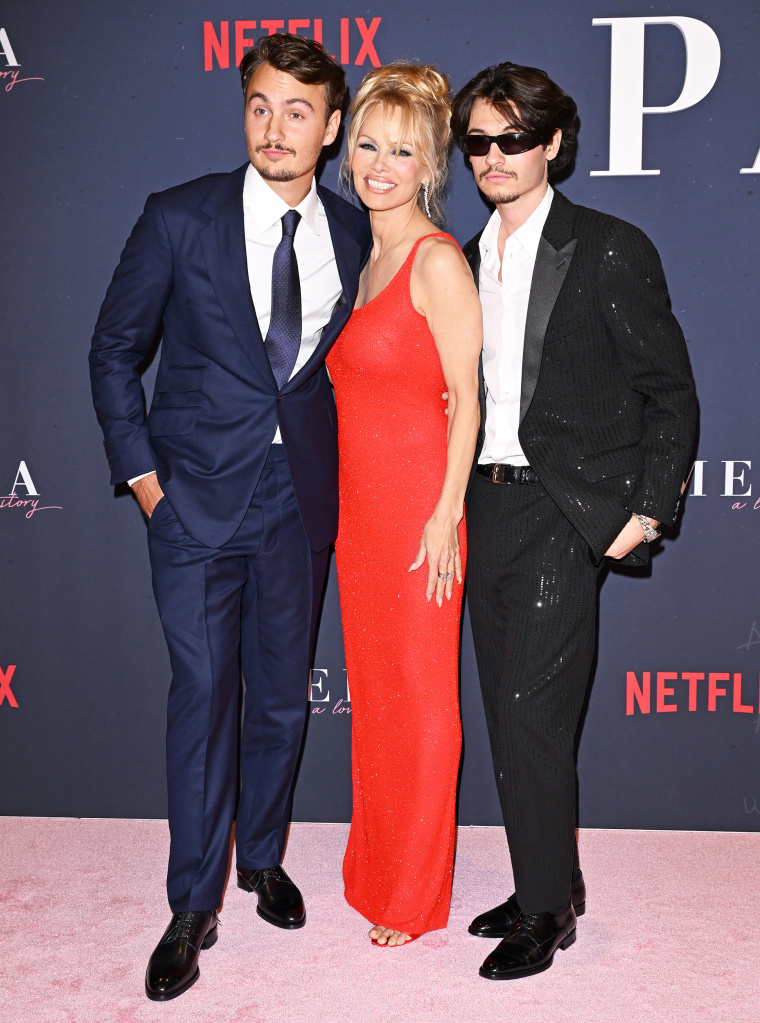 Her elder son is also a producer on his mom's new documentary, which hits Netflix on Tuesday, Jan. 31. 
Anderson is also releasing a memoir, "Love, Pamela," describing her rise to fame as well as some difficult moments in her life, including the theft and sharing of her sex tape with Lee in 1995. 
In 2022, Hulu released the miniseries "Pam & Tommy" starring Lily James as Anderson and Sebastian Stan as Lee. The show focused on the start of Anderson and Lee's relationship and their reaction to the sex tape being shared publicly.
While "Pam & Tommy" landed 10 Emmy nominations, including one for James for outstanding lead actress in a limited or anthology series or movie, Anderson has been open about her criticism of the series. 
She called the show "shocking" and denounced the team behind the series in a recent interview with Variety. Anderson said she saw billboards advertising Stan and James and that the images "just looked like a Halloween costume." 
"Tommy probably thought it was funny," she said later in the interview. "I remember Tommy writing me a note saying, 'Don't let this hurt you like it did the first time,' because he had heard through the kids that I was kind of struggling with the idea of bringing this all up again."
She added, "I don't think he was portrayed kindly. I just know that I refuse to watch it."
Although she did not support the series, Anderson confirmed there is no bad blood between her and actor Lily James. She revealed that she even asked Netflix to invite James to the premiere of her documentary. 
"I think it's hard to play somebody when you don't know the whole picture," she explained. "I've got nothing against Lily James. I think that she's a beautiful girl and she was just doing the job. But the idea of the whole thing happening was just really crushing for me."
Anderson's memoir includes details about funny and lighthearted moments throughout her career as well. 
She wrote in her book about a past potential romance with John F. Kennedy Jr., who died in 1999 at age 38.
"He wanted me to pose for the first cover of George magazine," she revealed, referring to the publication the lawyer ran from 1995-2001. "I wasn't available, but he didn't give up."
In 1997, she graced the cover naked, wrapped in just the American flag. The actor later spoke with Kennedy on the phone and had possibly her "most embarrassing moment."
"I was embarrassingly giddy on the call, making noises I didn't recognize," she recalled. "He was so charming, I was blushing, and I'm sure he could tell over the phone. I was out of my depth, in maybe my most embarrassing moment."