What do you do when your husband of nearly 34 years and you have split, but you're still tied together for business reasons?
If you're Sharon and Ozzy Osbourne, who parted ways earlier this week, you grit your teeth, smile and do what has to be done. And that's what happened on Thursday, when both Osbournes (and their daughter Kelly) appeared an event to announce the merging of Ozzfest and Knotfest later this year into one big music festival.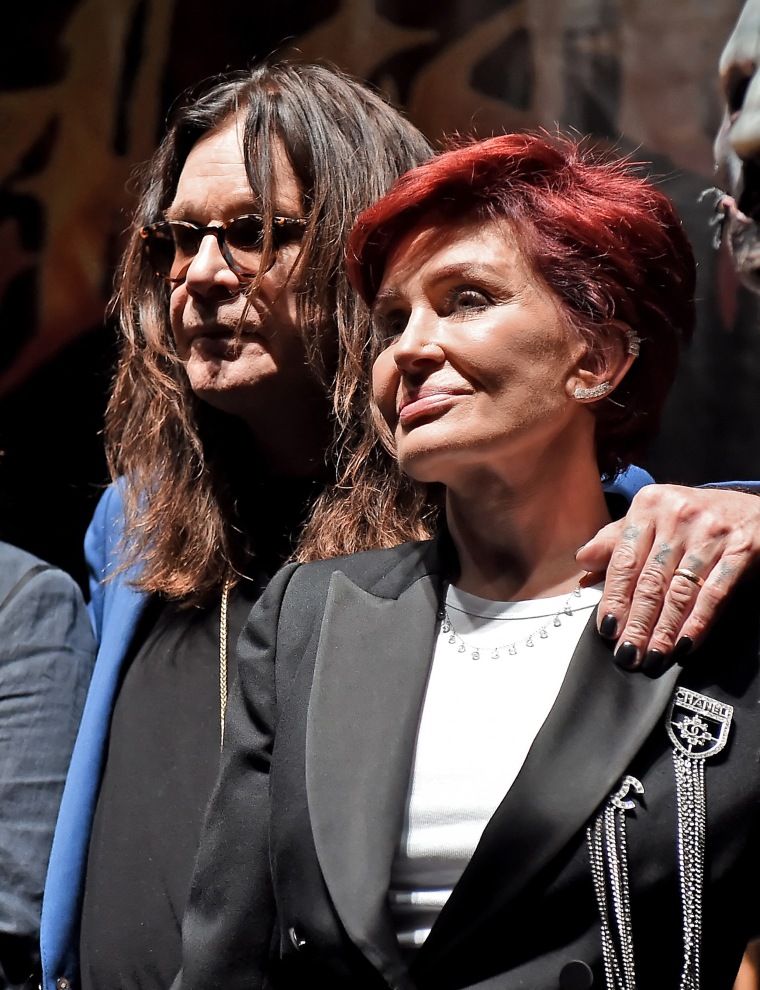 "It's business. This is my business, you know? This is what I do," Sharon told Entertainment Tonight. "People have forgotten, because they see me every day on ["The Talk"], but this is still the other half of my life."
MORE: Sharon Osbourne opens up after split with Ozzy, says she 'found this inner strength'
According to ET, the pair's "interactions were polite but icy onstage." People magazine quoted an onlooker as saying that after Ozzy gave Sharon a hug, "Sharon literally cringed as Ozzy wrapped his arm around her before taking his seat."
Backstage Ozzy was full of praise for his estranged wife, according to reports. "She's my right arm," he said. "She's everyone for me. She's great."
The Osbournes are on the outs reportedly over an affair he had; neither has directly addressed the rumors behind the split. But Sharon (after taking a day away from "The Talk" on Monday), returned to the show later in the week and spoke about her feelings while gesturing with a glass of lemonade (likely a nod to Beyoncé's song about infidelity, "Lemonade").
As Sharon said on "The Talk," the split "[is] right for me because I, honestly, at this point today, have no idea what I'm going to be doing for the rest of my life. I just need time to think: 'What do I really want for the rest of my life?' Because this is like getting to the last chapter of this book. And I really need to think very carefully about where I want to go."
MORE: Ozzy Osbourne and wife Sharon split after more than 33 years together, says source
For now, that's still by Ozzy's side.
Follow Randee Dawn on Twitter.