If we've learned anything about giving a good hug, it's that you never want to squeeze the other person too tight. Why, might you ask?
Take Monday night's episode of "So You Think You Can Dance: The Next Generation," for example.
Everything was going well. EXTREMELY WELL. Twelve-year-old contestant Chi Tahani nailed her routine to Beyoncé's "Countdown" and the judges' votes were unanimous — the dancer was off to the next round.
Tahani even received some coveted praise from Paula Abdul, who told her, "I'm so proud of you." (A dream in itself, we may add.)
But apparently, the judge's accompanying hug was just too much. Within seconds, Tahani vomited all over Abdul.
RELATED: Meowza! Weatherman eats cat vomit on live TV
Despite the mess, the "Opposites Attract" singer played it cool.
"It's OK, honey," she told Tahani, as cameras continued to roll.
She also joked that she's "never had anyone just vomit on me like that."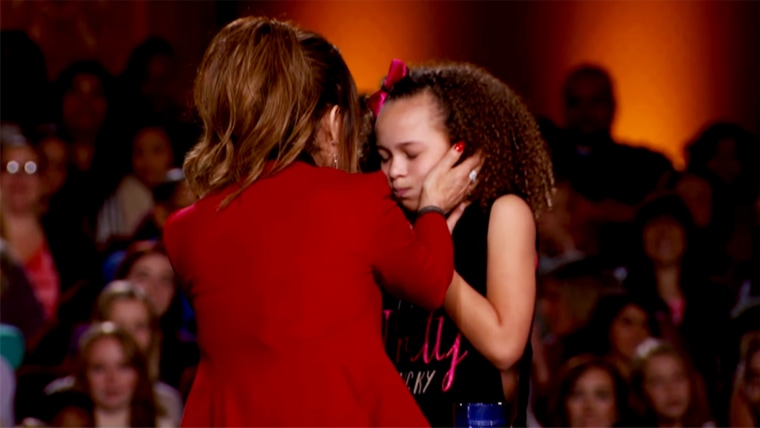 There's a first time for everything, right?! Luckily, the little dancer had a valid excuse.
"I hugged Nigel, and I hugged Paula. And she just squeezed me too tight. And all the happiness came out on her jacket."
RELATED: 'Best best men' indeed: Watch these groomsmen's hilarious wedding dance
Clearly, we know who the favorite judge is.