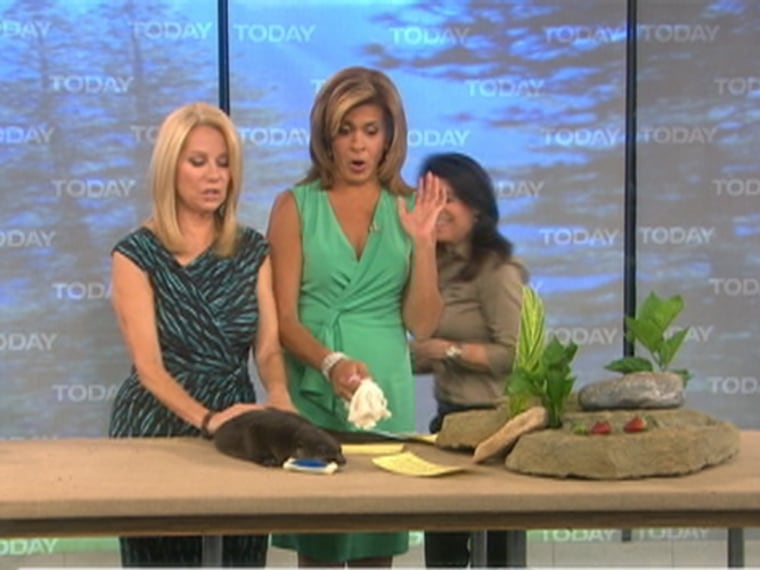 Seaworld and Busch Gardens Animal Ambassador Julie Scardina came by today with a host of animal friends, and as usual, they had an awkward time with Hoda.
Today, the theme was the rainforest: There was Tess, the sloth, whom Kathie Lee politely described as "full-figured." There was also an adorable little teething otter drinking from a bottle, a bored wallaby, and some kind of cute mammal called a hyrax.
As usual, Hoda looked nervous and misidentified the wallaby as a kangaroo and called the hyrax a "Pyrex."
"It's not cookware," said Julie.
"You've insulted every one of our guests," chided Kathie Lee.
Hoda, just send a bouquet to the hyrax's publicist.
Julieanne Smolinski is a TODAY.com contributor. She needs a pet hyrax.
 More: Photo of the Day: The bullfrog that loved Hoda
Hoda, Kathie Lee befriend a scorpion, a sloth and more