There was a whole lot of gold handed out at Sunday night 87th Annual Academy Awards, and with those Oscar statuettes came appreciation — and something more.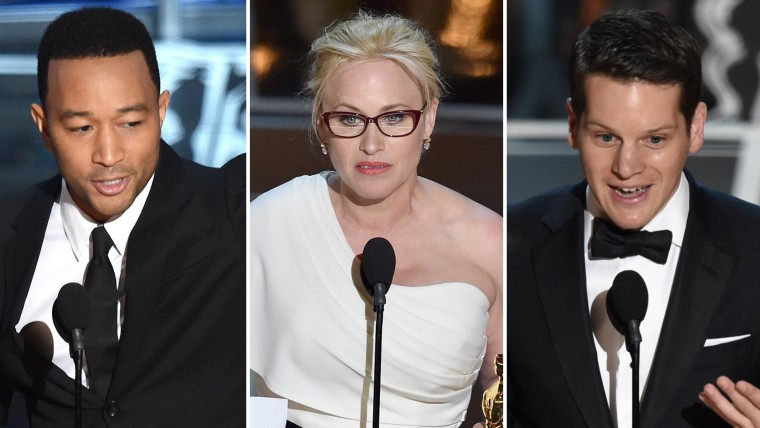 Many on the honorees went well beyond the expected list of shout-outs to loved ones, agents and pals in the biz. They were political, passionate, sentimental and poignant. And most of all, they stood out in a crowd of "thanks."
Here are seven of the night's best reactions to Oscar accolades:
Graham MooreBefore the broadcast, it's likely that few in the home audience would have even been aware of writer and producer Graham Moore. After all, he only has one feature film credit to his name. But when he won best adapted screenplay for his work on "The Imitation Game," he certainly made a name for himself with his moving speech, in which he revealed that he attempted suicide at the age of 16 because he was "weird" and "different," and felt like he didn't belong in the world.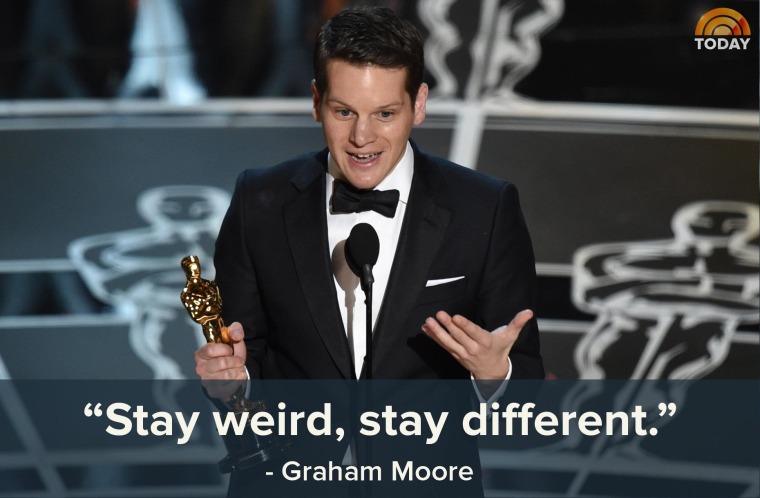 He then used his moment in the spotlight to stress to young people that they do belong.
"I promise you do," he said. "Stay weird; stay different. And then when it's your turn, and you are the one standing on this stage, please pass the same message to the next person who comes along."
Patricia ArquetteWhen Patricia Arquette accepted her accolade for best supporting actress in "Boyhood," she decided to use the moment to advocate for all women — in Hollywood and beyond. "It's our time to have wage equality once and for all," she declared, "and equal rights for women in the United States of America."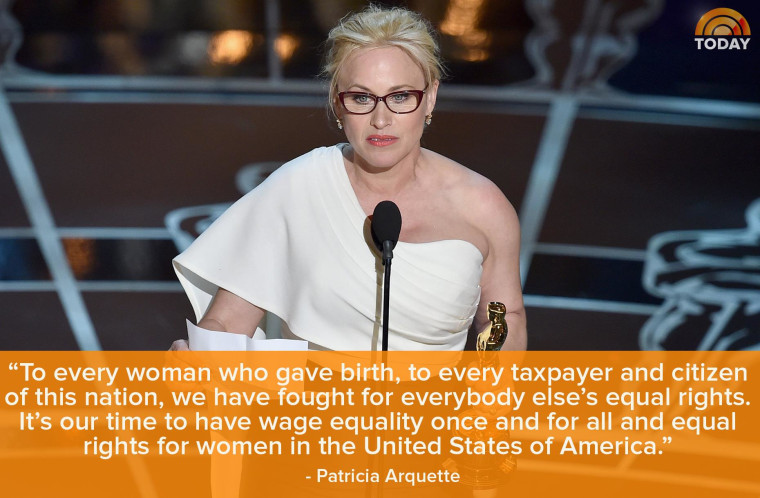 Her words had our favorite Oscar odd couple, Meryl Streep and Jennifer Lopez, shouting out cheers of support.
WATCH: Patricia Arquette's speech
J.K. SimmonsFamily man J.K. Simmons, who nabbed the Oscar for best supporting actor ("Whiplash"), kept his speech simple — and effective — with this moving call for people to appreciate their parents.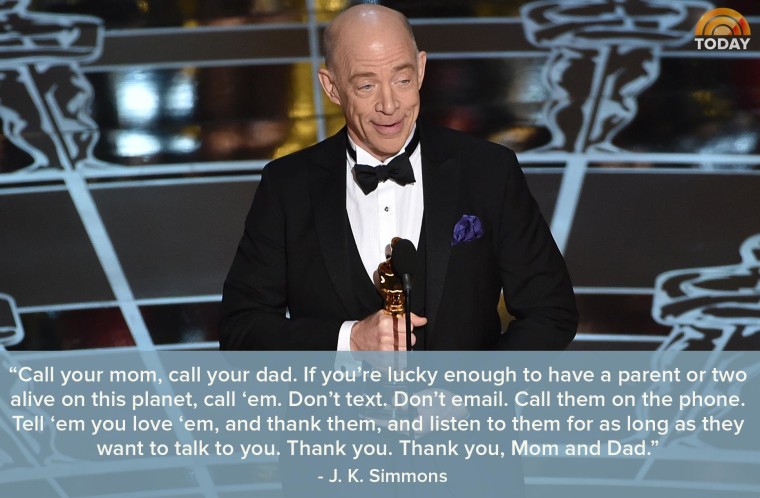 "I've told this [to], like, a billion people or so," he said of his advice to pick up the phone and thank your mom and dad. "If you're lucky enough to have a parent or two alive on this planet, call 'em. Don't text. Don't email. Call them on the phone."
John LegendWhen singer-songwriter John Legend took the stage for his best song win (alongside Common, for the "Selma" hit "Glory), he stressed to the crowd that the events from the civil rights film weren't simply concerns of the past.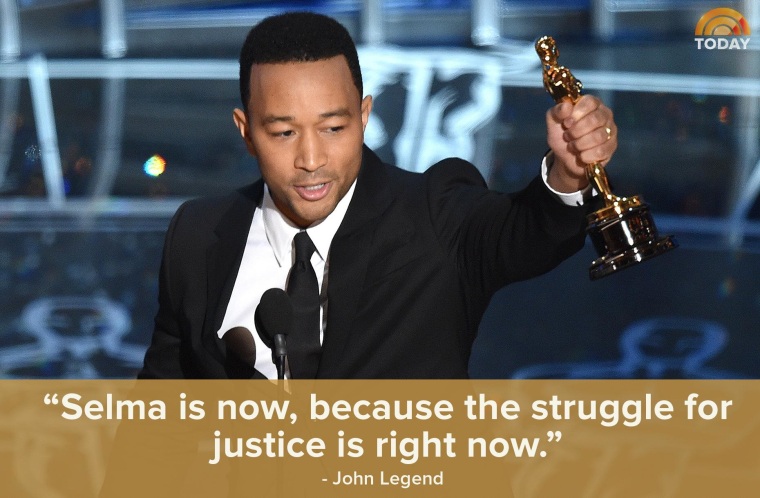 "'Selma' is now, because the struggle for justice is right now," he said, adding, "There are more black men under correctional control today than there were under slavery in 1850."
WATCH: John Legend and Common's speech
"March on!" he stressed. The speech followed their performance of the song, which moved many in the audience (like "Selma" star David Oyelowo and Chris Pine) to tears.
Julianne MooreJulianne Moore, who won best actress for her work in "Still Alice," makes the cut for striking the perfect balance of profound and profoundly entertaining. While she spoke eloquently about the topic of her film (early onset Alzheimer's disease), she also brought laughs with an Oscar observation.
WATCH: Julianne Moore's speech
Citing a story that reported Oscar winners tend to live five years longer than others on average, Moore said, "If that's true, I'd really like to thank the Academy — because my husband is younger than me."
Eddie RedmayneAs for best actor, Eddie Redmayne ("The Theory of Everything"), his winning speech moment came when declared that his honor wasn't just for him.
Winning for his portrayal Stephen Hawking, he dedicated the award to "all of those people around the world battling ALS."
WATCH: Eddie Redmayne's speech
Alexandro G. IñárrituAlexandro G. Iñárritu had several opportunities to take the stage Sunday, thanks to the director's success with "Birdman."
He wowed when he devoted his award to his home country of Mexico. He went on to impress again with his best director speech focused on the art of film. But he really won over the audience when he first hit the stage for best original screenplay.
That's when he informed the Oscar orchestra to hold the hurry-up music so that the writers could have their well-earned "family time" at the mic.
WATCH: Alexandro G. Iñárritu's speech
Follow Ree Hines on Google+.